It's official! As voted upon by thousands of fans over the course of 63 matches, the winner of the 2020 Bots & Brackets tournament is none other than Optimus Prime from the Generation 1 Cartoon Sunbow Universe!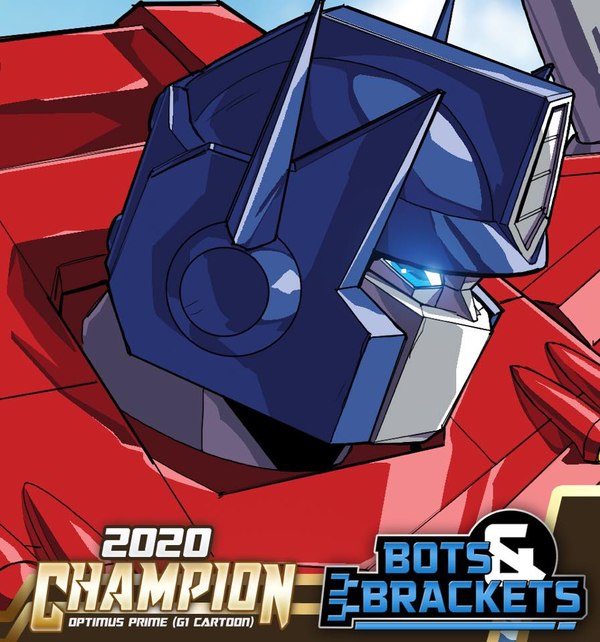 There have been numerous Optimus Prime's, Megatron's, Grimlock's, Starscream's and various other characters from across dozens of timelines, but over the course of 36 years one variation of those characters stands out as the defining Robot from the Transformers franchise... 1980's Optimus Prime as voiced by Peter Cullen.
A huge thanks to everyone that helped make this tournament a success: Allspark.com, Tformers.com, Unicron.com, BWTF.com, PetesRoboCon.com, Robby Musso, Josh Perez and every single one of you that voted!
A special shout out to Beast Wars Dinobot and all of the Beast Wars fans! Dinobot proved not just a worthy opponent to Optimus Prime, he actually received more votes/percentage of the vote in the Championship Match than the G1 Cartoon Megatron and Marvel Comics Grimlock in their matches against Optimus. Dinobot is very much in his own right second to none and we look forward to how he could square up in next year's tournament.
Congratulations again to Optimus Prime! We look forward to next year's tournament and seeing you all at BotCon 2021!
- BotCon (Official)