Japanese website chohenken.com has shared a report for an event held earlier this month in Japan. The Transformers Fight! Super Robot Sonic Festival 35th anniversary event was held at the MOGRA club in Akihabara, and seemed to have a decided focus on celebrating Beast Wars II, with a number of toys on display, including some rare lucky draw editions of Lio Convoy. One of them in a striking combination of black, red and yellow. This was said to be a lucky draw special edition via TV Magazine. It could almost make one regret not having an Encore Lio Convoy happen (so far) to give a possibility of seeing a deco based on this lucky draw made available, as happened with Blue Big Convoy.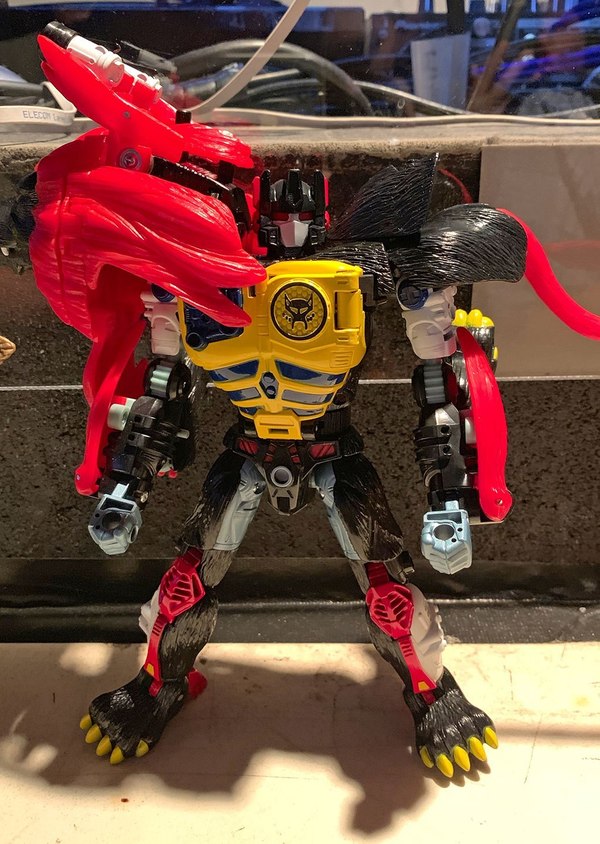 The event also included a concert focused on, of course, Transformers-related music, and from what we can make of the translations, it sounds like there were representatives from TakaraTomy who gave a presentation about Masterpiece Lio Convoy, though apparently it was not permitted to record or photograph during that time. Some pieces of art were displayed, one is a rough sketch of Lio Convoy from early in the design stage of the original toy, and another is an initial design concept from the beginning of developing the Masterpiece.
All in all, this seems to have been an interesting look back at Beast Wars II, especially with the display of a lucky draw Lio Convoy that probably quite a few people never knew existed. While the event apparently flew under the radar for the most part, we're very grateful to chohenken.com for sharing coverage of it.