What was assumed fake by many has evaded doubt as the Earthrise Leader Sleep Mode Optimus Prime / Nemesis Prime is truly revealed via YouTube member, SwiftTransform. As we can see, this figure is a clear homage to the Sleep Prime figure with the new head showing battle damage much like he was shown in the Transformers: The Move (1986). What is a bit puzzling is the weapons are non-standard from the Leader release. Check out the full video review below.
The prodcut details (below) were posted with the video description, but they sound to be official in their tone indicating there may be some packaging or instructions yet to be seen. Which, gets us back to the plot questions raised when the first image appeared. This may be a spoiler for the Netflix series as the Sleep Prime has always been a pivotal part of the story when the Autobot's leadership is passed to another. in Transformers (1986), that was Rodimus. But we don't have this character yet in the SIEGE or Earthrise line. So we'll have to wait and see if there is anything more to this than what was likely going to be an SDCC 2020 exclusive.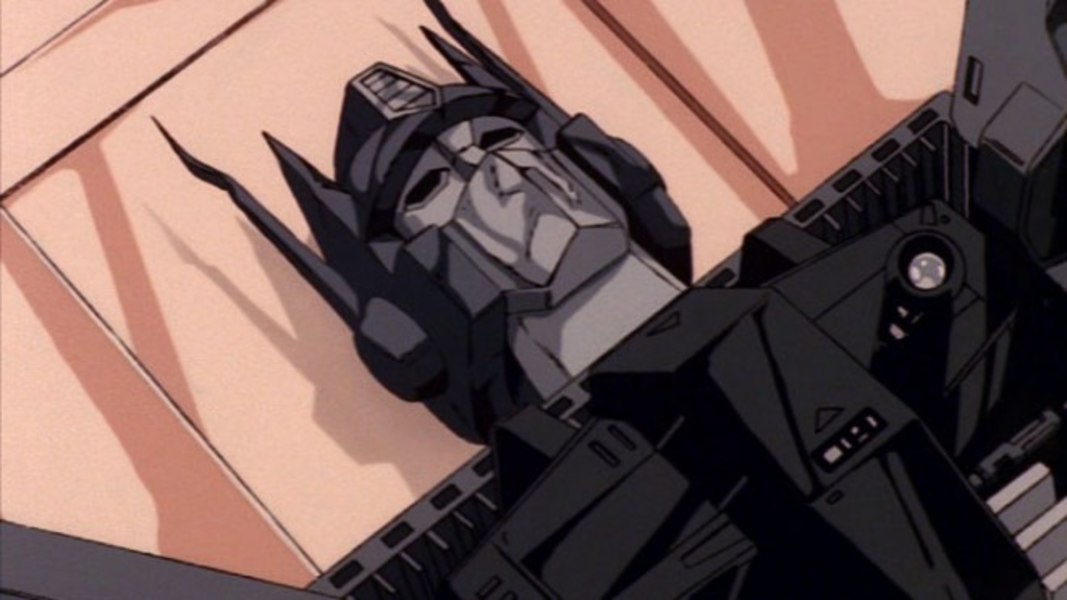 The War for Cybertron is on! Heroes and villains join the trip to Earth with Transformers Generations Earthrise Leader Sleep Mode Prime his Autobot warrior takes the leader you've loved for decades and gives him an appropriate mode for the defense of Earth.
Build the Battlefield Beyond -- The siege is over, but the War for Cybertron has just begun. The Autobots and Decepticons have left Cybertron, but their battle rages on as they speed through space in pursuit of the Allspark. Now, fighters must instantly adapt to battle anywhere in the cosmos. With the highly advanced A.I.R. (Adaptable Interconnection Retrofitter) Locks system, the fighters don't head to the battlefield -- they become it. Bots capable of converting into Modular Battle Stations can A.I.R.-Lock together in custom configurations to fit the needs of battle.