Ahead of the 2022 Las Vegas Licensing Expo, TOMY and Hasbro have announced new product licensing deals that will be developed by the two companies. The new licenses for properties including My Little Pony, Power Rangers, GI Joe, Transformers and many more. Will introduce the Transformers brand to at least three TOMY lines with the Monster Treads Optimus Prime and Bumblebee, Build A Buddy Optimus Prime, and their Club Mocchi-Mocchi- Collector Plush toys such as Bumblebee.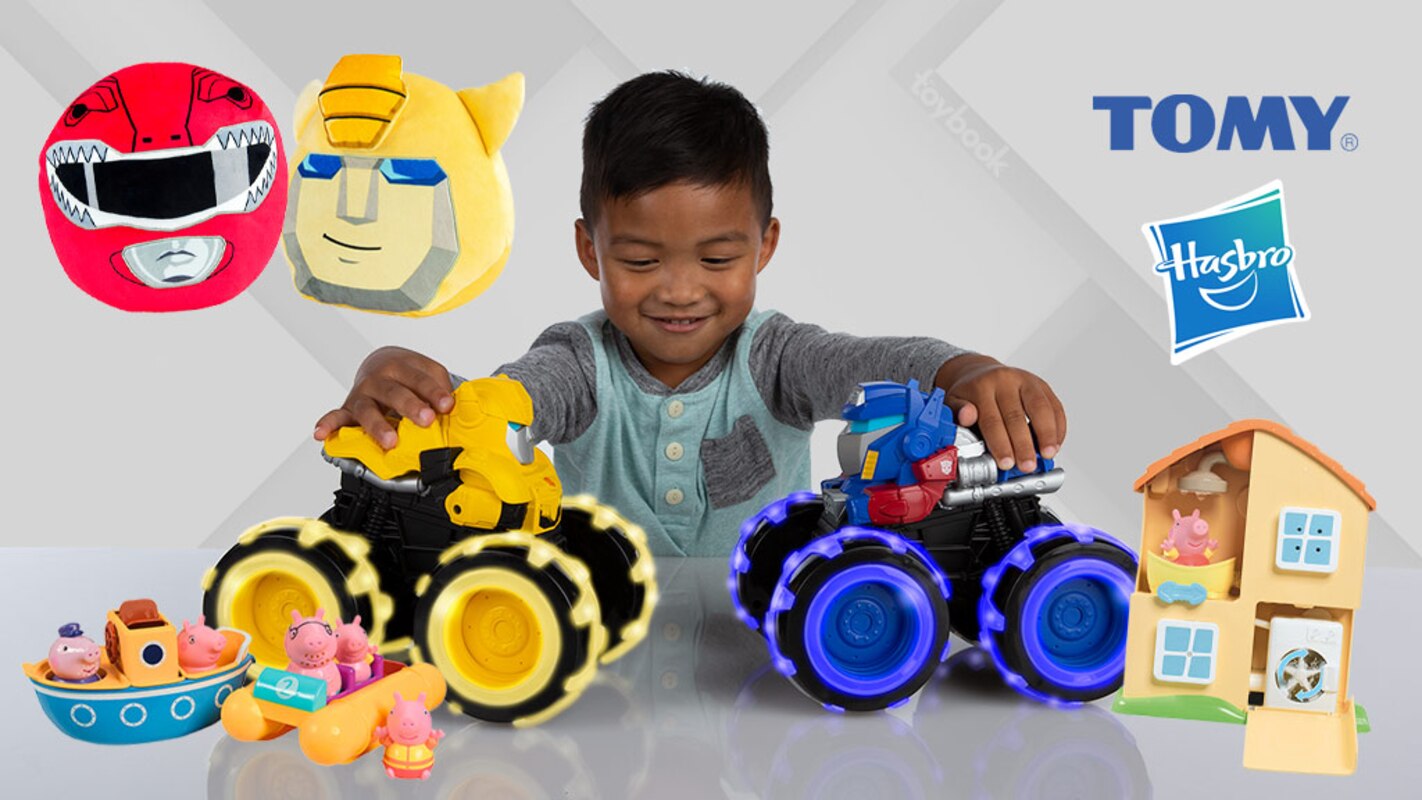 We are excited to work with TOMY to bring their expertise across territories through new and innovative products for our brands," adds Marianne James, Vice President of EMEA & Asia Licensed Consumer Products at Hasbro. "From plush, to bath play, vehicles and creative play, TOMY's new toys will give kids all-new ways to experience their favourite characters.

The most interesting offering to me are the Monster Treads toys that TOMY has launched to make John Deer styled construction vehicles (shown below). This play format appears to be a great fit for the Transformers (see above). Look for these new products to hit retail starting in Fall 2022 and into 2023. Sorry, no other details available this time. Read the full report now on Toybook.