Jada Hollywood Rides goes to the dark side with the officially licensed release of their Transformers G1 Nemesis Prime, 1:24 Scale die-cast vehicle. The redeco of their G1 Optimus Prime is here for fans of the Decepticons rouge warrior. Read on the see the official images and details below. The good news is you can order Nemesis Prime now for $29.95 USD, while they last, directly on JADA NEXT LEVEL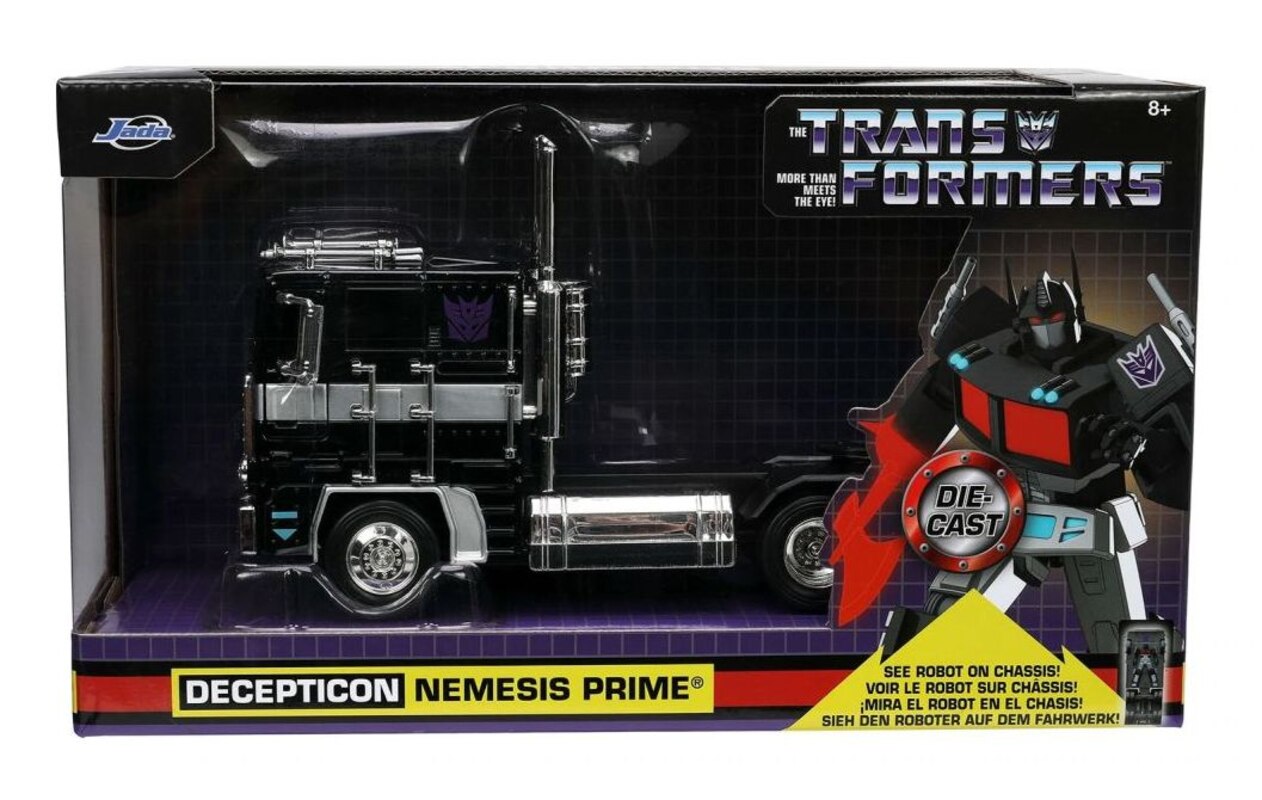 Transformers G1 Nemesis Prime, 1:24 Scale Vehicle
Regular price $29.99
It's the dark clone of the Autobot leader, constructed by an evil genius whose only allegiance is to himself. Designed to be the ultimate military commander and made from pure darkness, Nemesis Prime fears nothing and no one. The legendary Decepticon wears a sleek black exterior with a chrome finish, and decals to match. Our 1:24 scale Nemesis is the destructive big rig you need. The dark side is where you'll want to be.
• GENUINE: Authentically licensed product from the iconic G1 Transformers franchise
• CLASSIC CAR AND FIGURE: Inspired by the protagonist Deception, Nemesis Prime
• ENHANCEMENTS: Crafted from durable materials such as 100% Die-Cast metal body and premium rubber tires
• FULLY LOADED: 1:24 Die-Cast with detailed wheel rims, and opening doors
High Quality Die-Cast
This authentically licensed Nemesis Prime in truck mode features a die-cast body, working wheels with rubber tires and exterior styling taken directly from the Transformers franchise.
Feature Rich Details
Features include opening doors, detailed interiors and a hidden Nemesis Prime (in robot form) on the chassis.
Collect Them All!
This highly collectible die-cast vehicle is a must-have in any Transformers collection. Collect our entire line of Transformers die-cast collectibles.