Just in from Fat Toys Corner in Singapore, we have news of a potential Transformers MP-48+ Nemesis / Black Lio Convoy release in the works. An image and product details for the redeco of cartoon colors edition is said to be shipping in January 2023.
The assumed remake of the 1998 C-16 Black Lio Convoy Toys R Us Exclusive edition, was a homage to the Beast Wars II Japan only cartoon appearance in episode 18, "The Black Lio Convoy". The "Copy Convoy" was created by accident by Tasmanian Kid with the Copy Machine Gaia Planet technology. Watch the episode below.

This is a somewhat curious release, as the original MP-48 was not very popular with fans and is still available from many shops. This image could be a fake, so we'll have to wait for a confirmation from Takara TOMY to know for sure. Read on to see the image and some possible details on the release.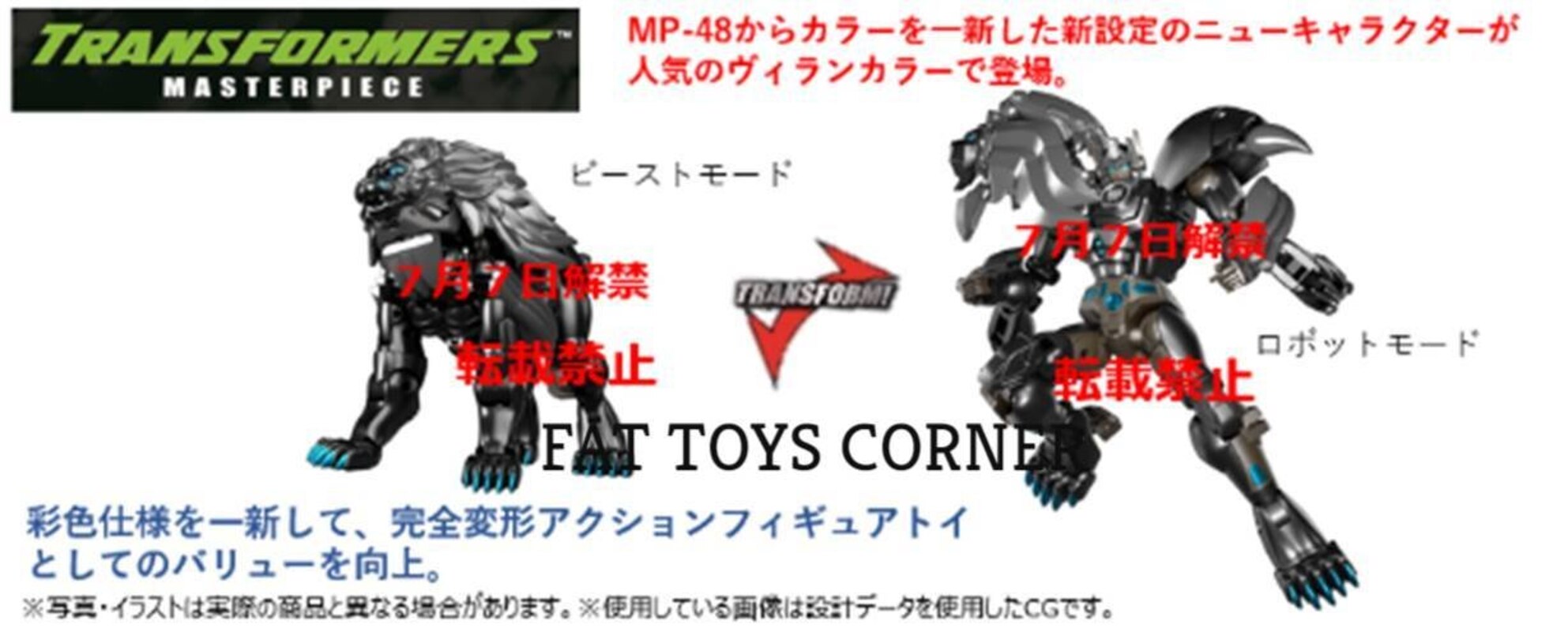 Transformers MP-48+ Nemesis Lio Convoy (Beast Wars)
- Series: Transformers Masterpiece
- Manufactured by: TAKARATOMY
- Estimated Arrival: January 2023
Product Detail:
This is a posable action figure of a character from science-fiction/anime.
From the anime series Beast Wars II, Nemesis Lio Convoy joins the Masterpiece line as MP-48+. Faithfully reproduced, Nemesis Lio convoy is fully poseable allowing you to recreate your favorite scenes from the series. Nemesis Lio convoy transforms from robot to lion and is armed with several pieces of weaponry.