@markclonus is back from his outdoor getaway in the Toyota Hi-Lux 4WD with a full report on the Transformers Generations Selects DK-3 Breaker figure. He's got the scoop on how this SDCC 2022 summer time exclusive that calls back to the original Takara DIAKRON DK-3 that was marketed in the USA before the Transformers rolled out. Read on to dig into the lore of how it came our way with more images that follow.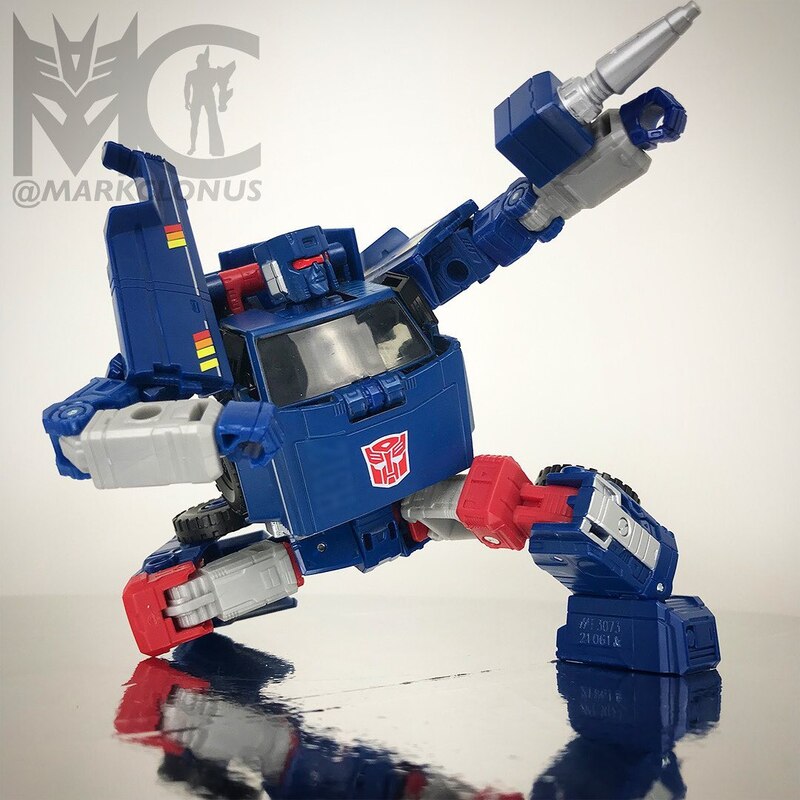 DK-3 Breaker is cascading into your shelves with some major attitude! Now don't get me wrong, Trailbreaker was a pretty jovial guy in the G1 series and he definitely knew how to take care of business. His voice was definitely a fav in the show and I unfortunately never owned the G1 toy, let alone the deep blue Diaclone version. All of these items that are paying homage to the first Transformers toys have been a real treat to work on.
.
This mold is fantastic, as some of you might already know, he is a partial from the WFC Deluxe Hoist figure I showcased on the account a while back. Such great chunk and articulation, let alone versatility in compatible weaponry and even a back cab shield.
.
Had alot of fun posing this guy out and putting in some of his boys, Liftticket and the black body Guard. I would not mess with these dudes.
.
Gen selects is a big thing for me, I love the toys you'd never imagine getting an update of. The new line art graphics on the box was a really cool update, yall feelin it?
.
I also found a lil super gobot mech mode towards the end of play time. 🤠
.
Get over to @hasbropulse and purchase this fantastic toy! Especially if your feeing blue, this guy will definitely cheer you up!
.
Wowwwww! I totally spaced on vehicle mode!!! Unbelievable!!! More posts soon!