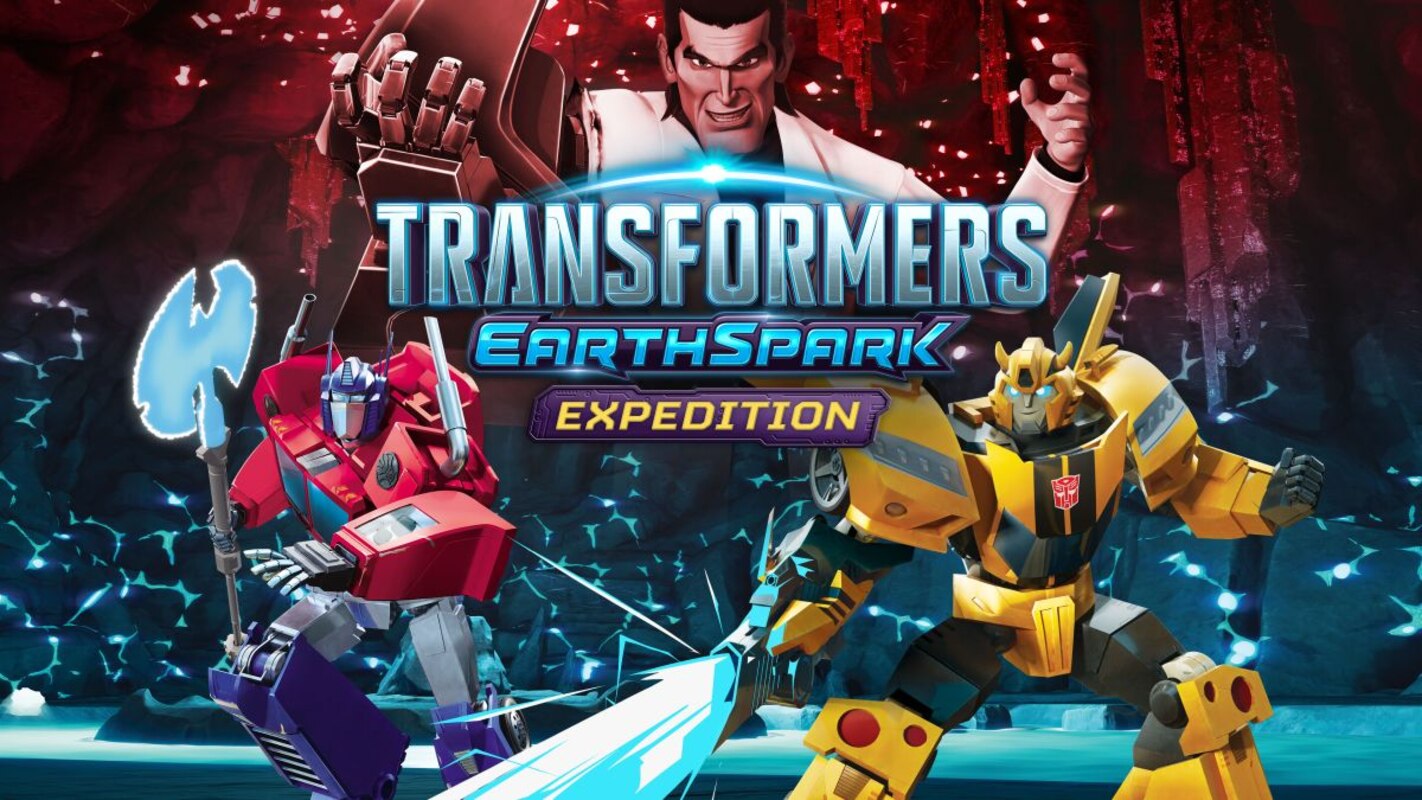 NEW TRANSFORMERS VIDEO GAME ANNOUNCED - THE FIRST TO BE BASED ON HIT ANIMATED SERIES 'TRANSFORMERS: EARTHSPARK'
Play as Bumblebee in 'TRANSFORMERS: EARTHSPARK - Expedition' Launching on Consoles and PC Globally Later This Year
London (June 22, 2023) - Outright Games, the leading global publisher of family-friendly interactive entertainment, has announced TRANSFORMERS: EARTHSPARK - Expedition, an all-new action packed, single player TRANSFORMERS video game that is being developed in partnership with Hasbro, a global leader in play. This is the first game inspired by the original animated series TRANSFORMERS: EARTHSPARK that premiered globally November 2022. TRANSFORMERS: EARTHSPARK - Expedition will introduce a new generation of video game fans to an all-new generation of Earthborn TRANSFORMERS bots when it launches later this year on Xbox One, Xbox Series X|S, PlayStation 4, PlayStation 5, Nintendo Switch and PC.
TRANSFORMERS: EARTHSPARK - Expedition puts fans behind the wheel of the iconic hero Bumblebee, as he drifts, drives, and fights his way across a new but familiar world. The game aims to faithfully recreate the environment and feel of the ground-breaking animated series, as Bumblebee sets off on his own adventure to face a mysterious threat from his past and stop the series villain Dr. Meridian, aka "Mandroid", from recovering missing pieces of an ancient technology.
As part of this action-packed journey, players will be able to freely explore three massive biomes and complete quests from their Terran allies, the first TRANSFORMERS robots to be born on Earth, and new original characters from the TV series. To complete his mission Bumblebee will also fight against and alongside fan-favorite legacy TRANSFORMERS bots including Optimus Prime, Grimlock, Skullcruncher, Nova Storm, and Skywarp.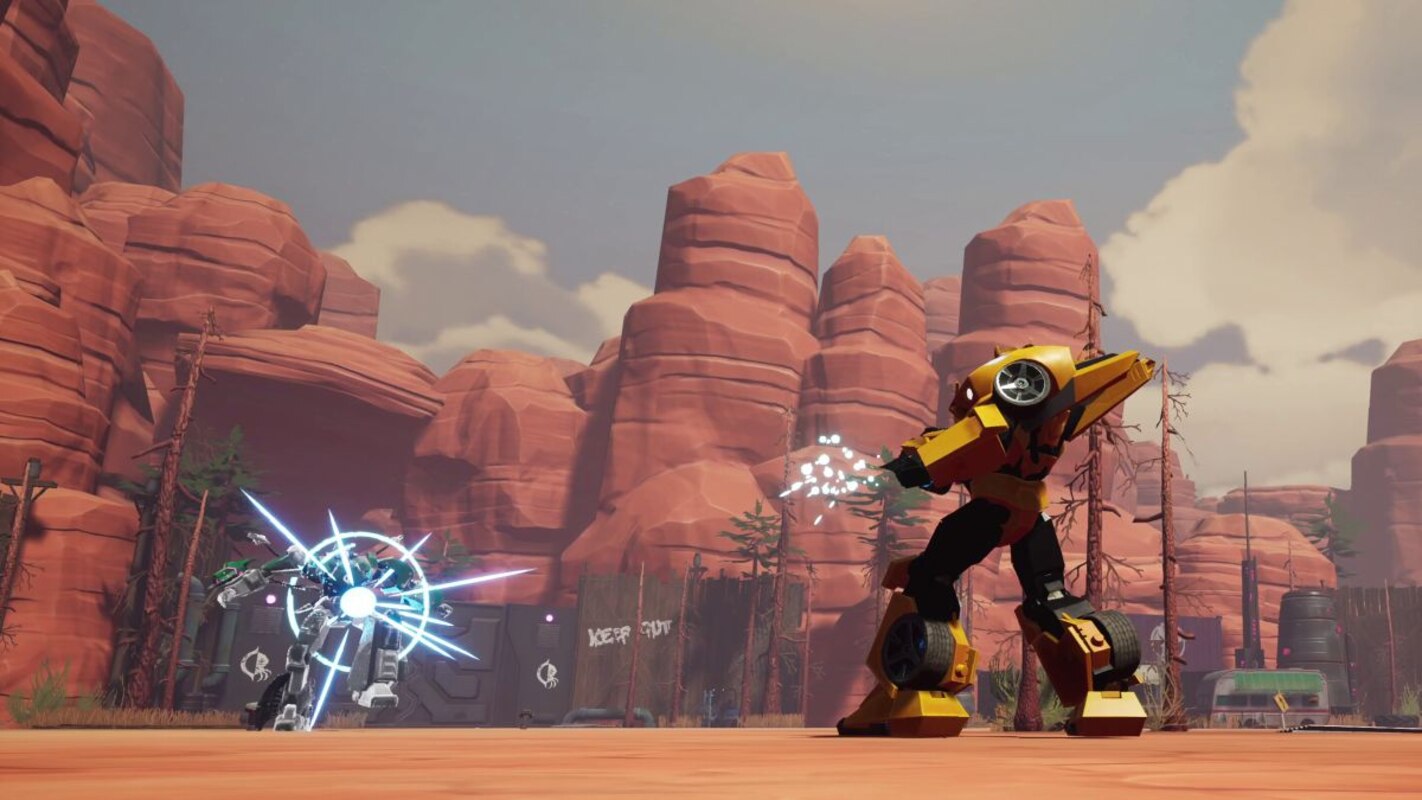 Deep levels of exploration and combat reward players for undertaking multiple playthroughs as they unlock a diverse range of upgrades and abilities that allow access to previous locations, and to discover secrets in previously inaccessible areas. Unlock the skills needed to take down Decepticons with spectacular ultimate attacks and customize Bumblebee by selecting a variety of engine energy trails when in vehicle mode.
The game has been designed to be accessible for fans of all ages, with detailed analysis given to different scenarios allowing freedom of exploration, text legibility, control setups and difficulty curves ensuring it is playable by younger gamers. Variable difficulty options are included that allow the game to be played according to individual ability, alongside mechanics that mitigate frustration in combat, such as directional warnings to help players identify incoming threats more easily. An assisted driving system has also been included which provides an easier control scheme when in vehicle mode, as well as the option to enable automatic camera so players can focus their full attention on exploring, driving, and battling enemies.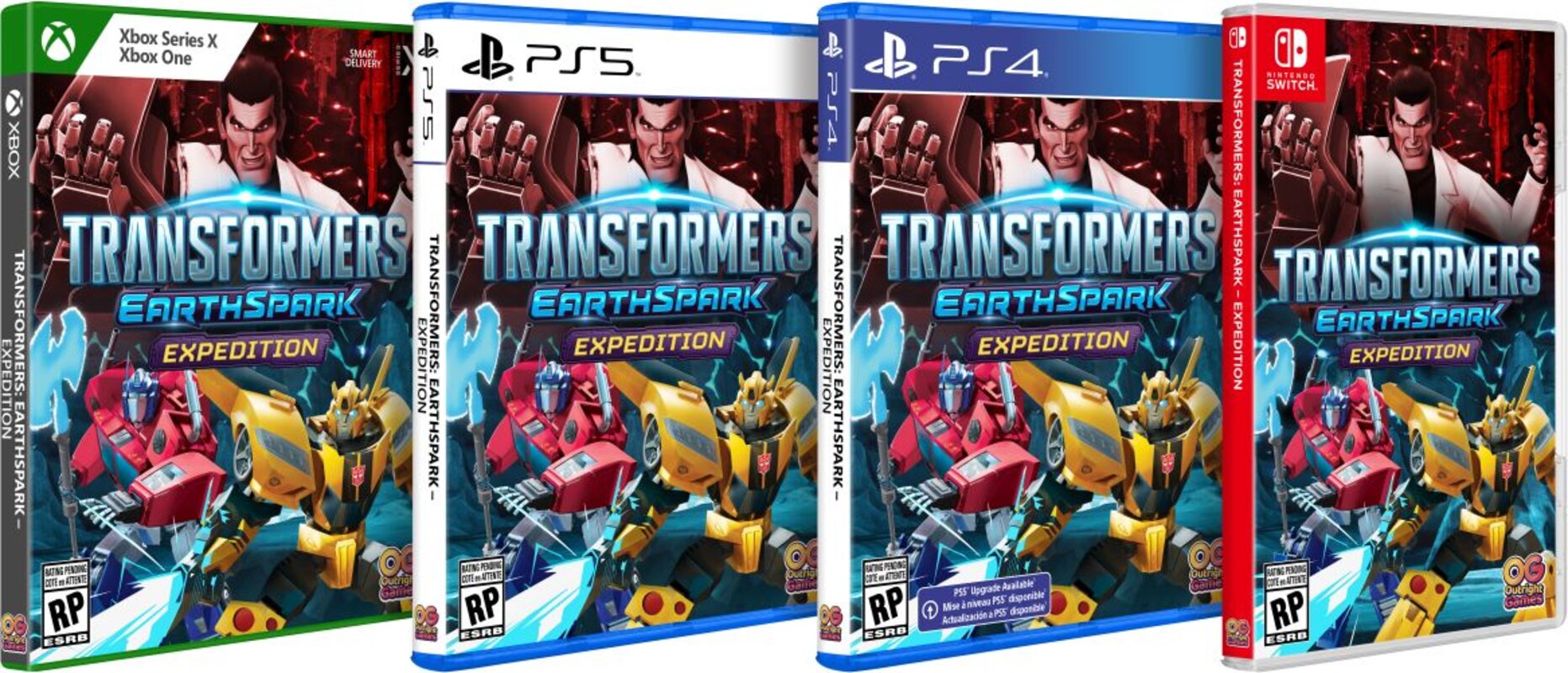 Stephanie Malham, COO of Outright Games said, "We're very excited to be working with our long-term licensing partner Hasbro once again on a Transformers title that pushes the boundaries of what video games can bring to a long standing, hugely popular franchise. They have done an incredible job modernizing and reinventing what Transformers means for a new generation through TV series, blockbuster movies, and working with the best partners on streaming platforms. We're delighted to bring our expertise to the table and help compliment this strategy through the creation of video games for younger fans."
TRANSFORMERS started life as a toy-line in 1984 and has gone on to depict the epic battle between the Autobots and Decepticons across movies, TV shows, comic books, innovative toys, and digital media. The TRANSFORMERS franchise is a global powerhouse spanning generations that has produced over 10 feature films and countless video games, making it a household name around the world.
TRANSFORMERS: EARTHSPARK - Expedition will launch in 2023 across Xbox One, Xbox Series X|S, PlayStation 4, PlayStation 5, Nintendo Switch and PC.
About Outright Games:
Outright Games is a global video games publisher with a focus on bringing quality family entertainment to a worldwide audience. Founded in 2016, Outright Games has established its place in the market delivering engaging interactive games of beloved entertainment licences globally. Outright Games brings stories and characters to life with titles including favourites such as Peppa Pig: World Adventures with Hasbro, DC's Justice League: Cosmic Chaos with Warner, Star Trek Prodigy: Supernova and Paw Patrol: Grand Prix with Nickelodeon, and DreamWorks Dragons: Legends of The Nine Realms with NBC Universal. With an Outright Games title there will be fun for all the family to enjoy.
For more information please visit: www.outrightgames.com
About TRANSFORMERS and TRANSFORMERS: EARTHSPARK
The TRANSFORMERS brand is a global powerhouse franchise with millions of fans around the world. Since 1984, the battle between the Autobots and Decepticons has come to life in movies, TV shows, comic books, innovative toys, and digital media, bringing incredible "MORE THAN MEETS THE EYE" experiences to fans of all ages. The brand's enduring connection is made possible by its rich storytelling and characters: the heroic Autobots who seek to protect all life, and the evil Decepticons who seek to conquer the universe.
TRANSFORMERS: EARTHSPARK is an original action-comedy series co-produced by Hasbro's Entertainment One (eOne) and Nickelodeon and introduces a new generation of Transformers robots – the first to be born on Earth – and together with the humans who welcome them and care for them, they'll redefine what it means to be a family.
The TRANSFORMERS brand is a Hasbro franchise, which includes Hasbro's new TRANSFORMERS: EARTHSPARK toy line, inspired by the series.
About Hasbro:
Hasbro (NASDAQ: HAS) is a global leader in play whose mission is to entertain and connect generations of fans through the wonder of storytelling and exhilaration of play. Hasbro delivers engaging brand experiences for global audiences through gaming, consumer products and entertainment, with a portfolio of iconic brands including MAGIC: THE GATHERING, DUNGEONS & DRAGONS, Hasbro Gaming, NERF, TRANSFORMERS, PLAY-DOH and PEPPA PIG, as well as premier partner brands.
Hasbro is guided by our Purpose to create joy and community for all people around the world, one game, one toy, one story at a time. For more than a decade, Hasbro has been consistently recognized for its corporate citizenship, including being named one of the 100 Best Corporate Citizens by 3BL Media, one of the World's Most Ethical Companies by Ethisphere Institute and one of the 50 Most Community-Minded Companies in the U.S. by the Civic 50. For more information, visit www.corporate.hasbro.com.
© 2023 Hasbro, Inc. All Rights Reserved.
About Tessera Studios:
Tessera Studios is a video game development studio founded in 2017 and based in Madrid, Spain. Since then, the members of the studio, animation, art, programming and game design specialists, have worked to create new stories and bring their talent and dedication to game development.
The previous experience and the one acquired during these years, turns Tessera Studios into a multidisciplinary team able to develop a great variety of projects on different platforms.
Among other Tessera Studios developments, Intruders: Hide and Seek, a first-person stealth game, was awarded PlayStation Talents Game of the Year and Best Game for the Press, SXSW Best Gaming Pitch and Gaming Voice Awards among 8 other awards.