There's more than meets the eye on the new Transformers Legacy Evolution Stunticon Menasor Combiner Gift Pack boxed set! Thanks to Vector Sigma who's put together comparison images showing the possible changes in molds, colors, and paint apps from the mainline releases.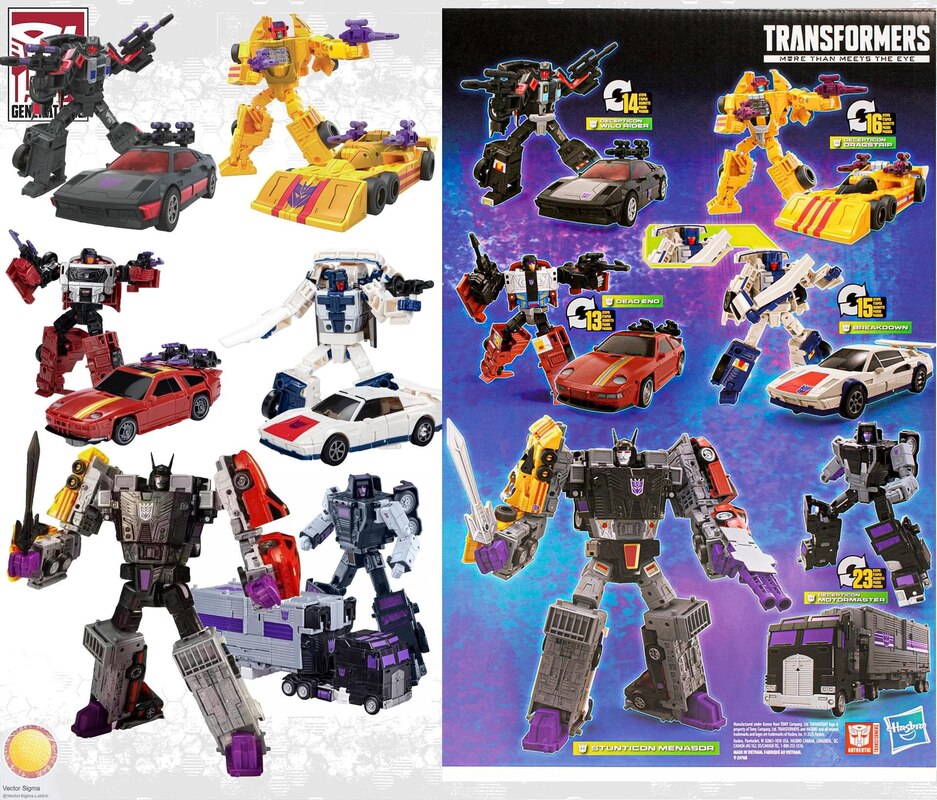 Now we know what that Breakdown variant was all about, and it appears there are some updates to just about every other figure too. According to the SDCC 2023 Transformers Generations panel, the separate toys were based on the cartoon colors, and the Gift Pack are based on the toy colors and sticker placements. Looking closer at the poster (right), we can also see updates to the combined mode with a gray sword and other changes. This is actually good news for those who didn't want to buy the same set again.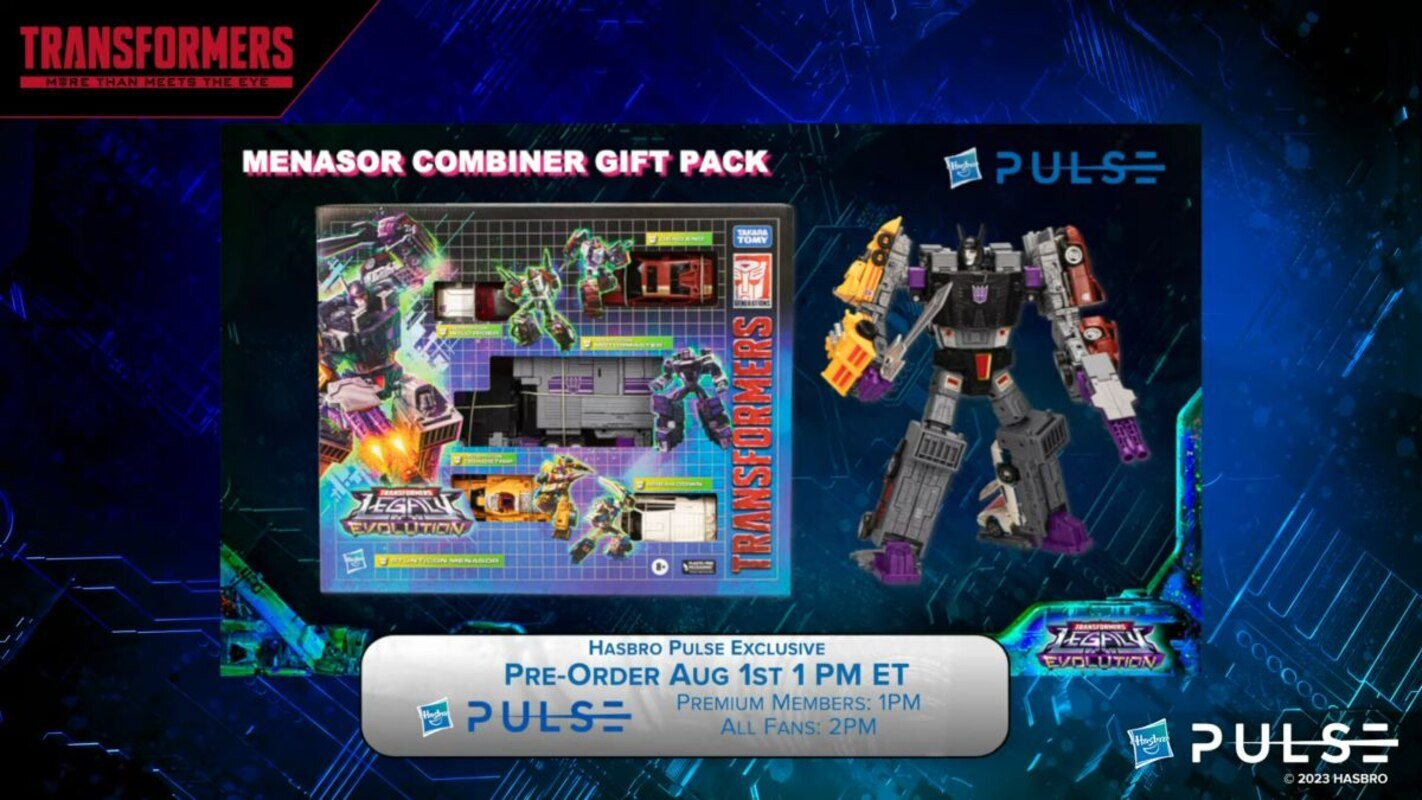 The Transformers Legacy Evolution Stunticons Menasor Combiner Gift Pack is a Hasbro Pulse Exclusive coming up for pre-orders on August 1, 2023 at 1pm ET / 10am PT for members, 2pm ET / 11am PT for everyone else. The will be shipping in October 2023 for a price that is still TBA. Check out the retail (left) vs boxed set (right) comparison shots below for more details.