With Optimus Prime's guidance and you at the controls, Bumblebee will become the ultimate Autobot! Be ready to grow strong, speed into battle, and save the world in Transformers: Earthspark Expedition, coming to retailers on October 13, 2023.
Outright Games, the leading global publisher of family-friendly interactive entertainment, has announced TRANSFORMERS: EARTHSPARK - Expedition, an all-new action packed, single player TRANSFORMERS video game that is being developed in partnership with Hasbro, a global leader in play. This is the first game inspired by the original animated series TRANSFORMERS: EARTHSPARK that premiered globally November 2022.
TRANSFORMERS: EARTHSPARK - Expedition will introduce a new generation of video game fans to an all-new generation of Earthborn TRANSFORMERS bots when it launches October 13, 2023 on Xbox One, Xbox Series X|S, PlayStation 4, PlayStation 5, Nintendo Switch and PC.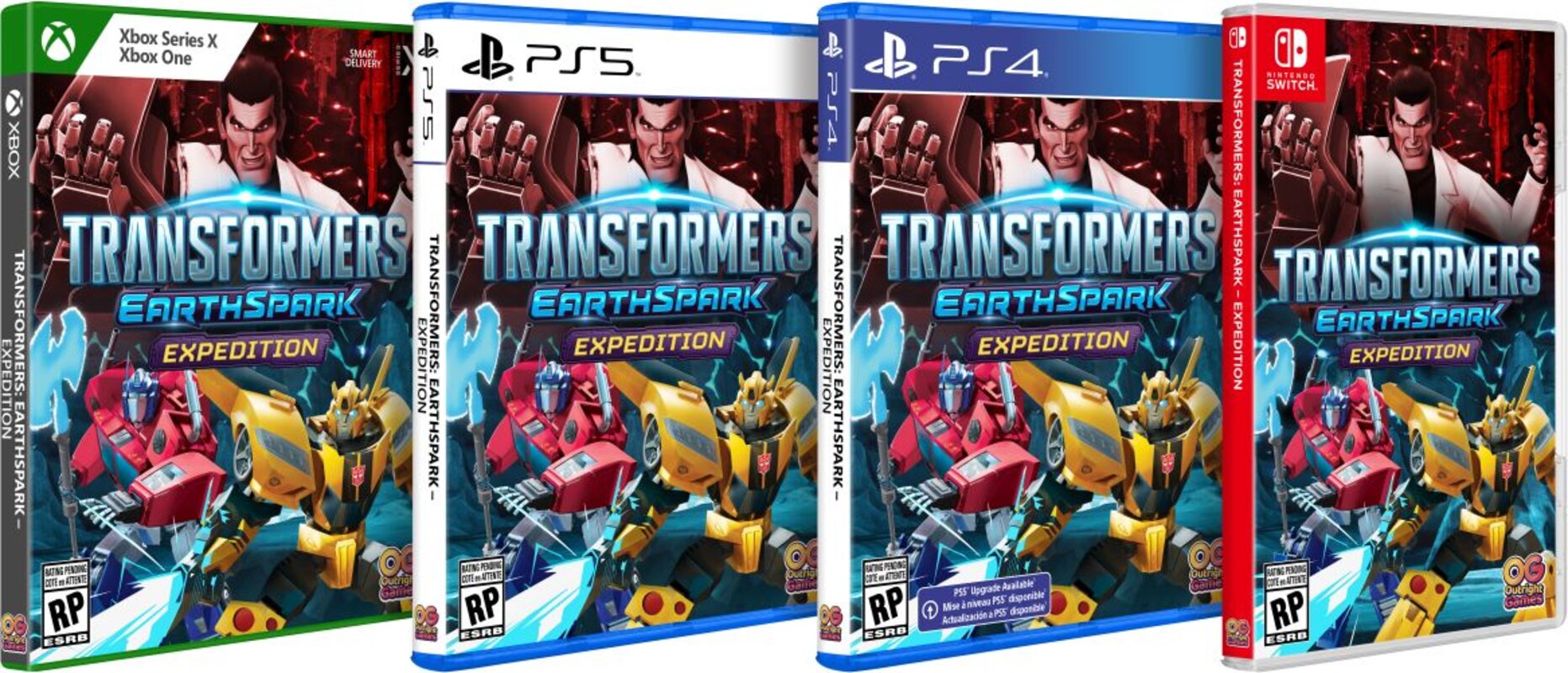 TRANSFORMERS: EARTHSPARK - Expedition puts fans behind the wheel of the iconic hero Bumblebee, as he drifts, drives, and fights his way across a new but familiar world. The game aims to faithfully recreate the environment and feel of the ground-breaking animated series, as Bumblebee sets off on his own adventure to face a mysterious threat from his past and stop the series villain Dr. Meridian, aka "Mandroid", from recovering missing pieces of an ancient technology.
As part of this action-packed journey, players will be able to freely explore three massive biomes and complete quests from their Terran allies, the first TRANSFORMERS robots to be born on Earth, and new original characters from the TV series. To complete his mission Bumblebee will also fight against and alongside fan-favorite legacy TRANSFORMERS bots including Optimus Prime, Grimlock, Skullcruncher, Nova Storm, and Skywarp.