Transformers collectors everywhere has been drooling over the amazing vintage unproduced figures and other arifacts showing up on Ebay from seller z75sales such as the G2 Menasor set that sold for a whooping $27,000 USD!!! Not surprising, it turns out these items came from the estate of a Kenner / Hasbro employee who's got much more to show us. Thankfully, z75sales has taken to YouTube with their own channel to begin sharing these amazing pieces. Watch the first videos presenting an unknown Black Optimal Optimus Prototype and more from the Mackey-Florence toy collection.
This was one of the 100+ boxes from the collection. It was originally set aside because it was thought it was just a case of Beast Wars Optimal Optimus. A closer inspection uncovered a surprise prototype in the box. While the mint in the box toys you see look like regular retail versions, they are likely Hasbro quality samples used in the production process. If these had been regular production figures the case would have had a date code, also the case was shipped to the source via FedEx international Priority (you can see the sticker still on the case).
Hidden in some of these boxes were some ultra rare items: prototypes, engineering pilots, mock-up packaging, unreleased pieces, quality samples, etc.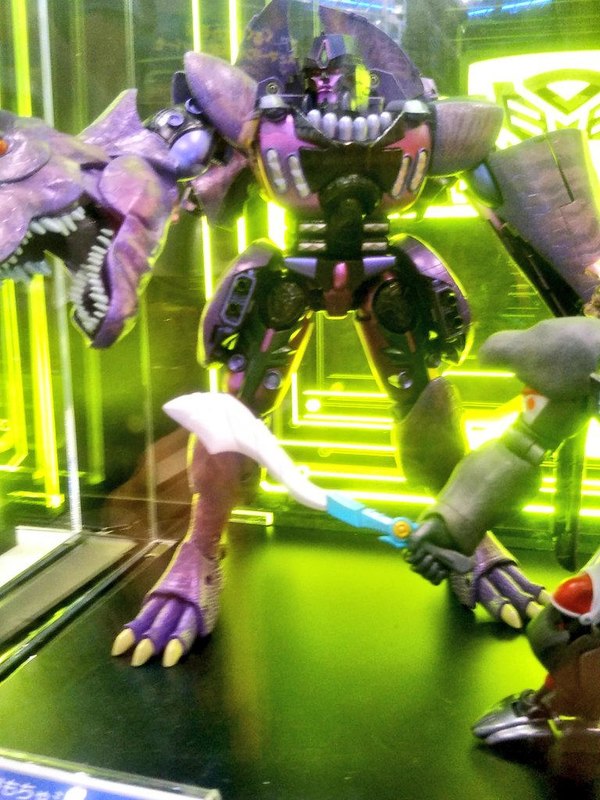 Thanks again to TOYPLUS on Weibo, as well as portarmy on Twitter for sharing some additional display case photos of Beast Wars Masterpiece Megatron, showing the figure in full color. We've heard by way of scattered reports from the TakaraTomy presentation that the deco may still be something of a work in progress. As seen in the display, Megatron's colors still seem to skew a bit dark as in the earlier printout image. However, in the photo of