Tonight via TTemploy who previously gave us accurate advanced info on Masterpiece Hound, we've got some probable details for Masterpiece Lio Convoy.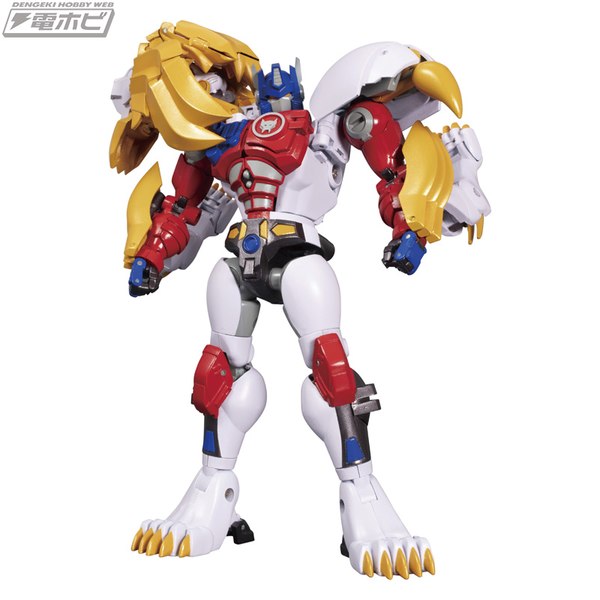 The suggested retail price is clocking in at ¥20,000 - which is probably not counting the sales tax which jumps to 10% in October. Fortunately those of us getting this via import elsewhere in the world don't usually have to worry about that, and we can typically expect some of the online channels like Amazon Japan to offer a reduced retail price right from the start.
As for accessories, here's what Lio Convoy is rumored to include:
•  1 Lio Convoy toy
•  4 Lio missiles
•  2 Lio beam
•  1 Manual
•  1 Cybertron Buster
•  1 Character card
Possibly a little light on parts for the expected price, but Beast Wars Masterpieces do tend to be a little more expensive overall than the G1 character figures. We might suspect that some of that cost is going to an engineering budget, though it's maybe telling that the only views we've had of Lio's beast mode have been stock photography from specific angles, and it has yet to be displayed at a hobby expo.
The release date is not 100% specific, but Lio Convoy is supposed to be released "by the end of February 2020." The exact time may be a little up in the air if the production timeline hasn't been fully locked in with the factory yet, or possibly due to other minor issues we don't have knowledge of. According to this source, preorders are set to launch on August 7th, at which time we'll find out for sure how accurate this has been. Stay tuned!