We've looked at Bruticus Reimagined, but that was not the first Combaticon comeback. No, that happened in 1994 with the advent of Generation 2! Keep reading for purple camo splotches, infamous metamorphin' dudicus Onslaught and, yes! - the Cybernet Space Cube.


G2: The Toys
Transformers: Generation 2 began in 1993, bringing us old favorites in extremely early `90s new color schemes. The line wouldn't last long - and its failure would bring a much-needed injection of new ideas to Transformers in the form of Beast Wars - but it left its mark in many ways.
The Combaticons return in the G1 bodies, unchanged for the experience! Well, you might think so if you're color-blind at least, because the G2 Combaticons are all kinds of `90s awesome in terms of coloration.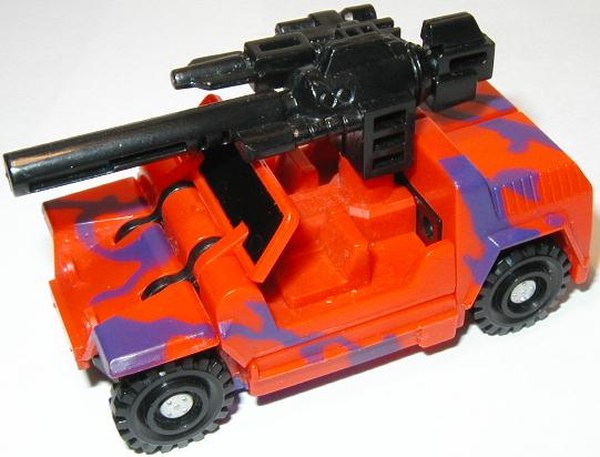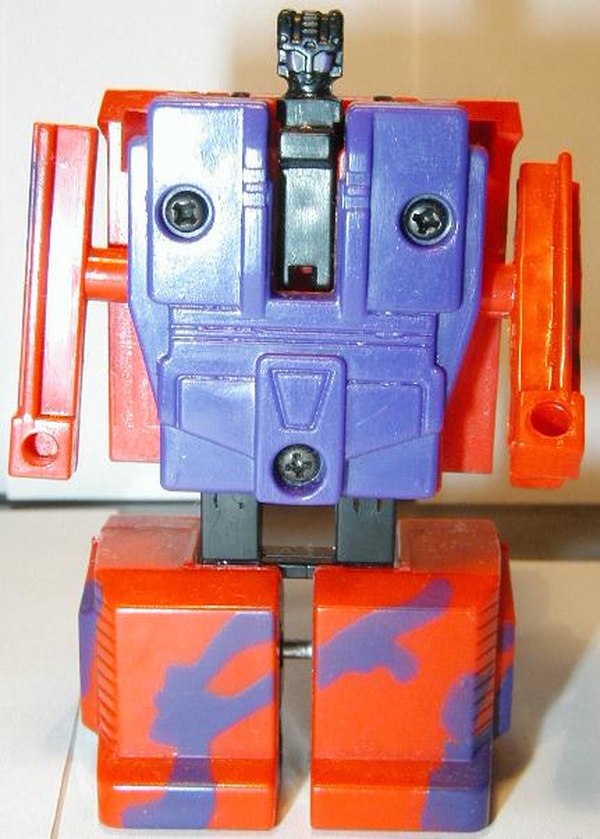 Source: TFU.info
Swindle is bright red with purple camo splotches now!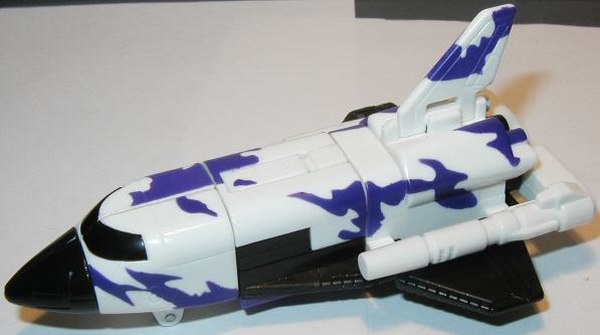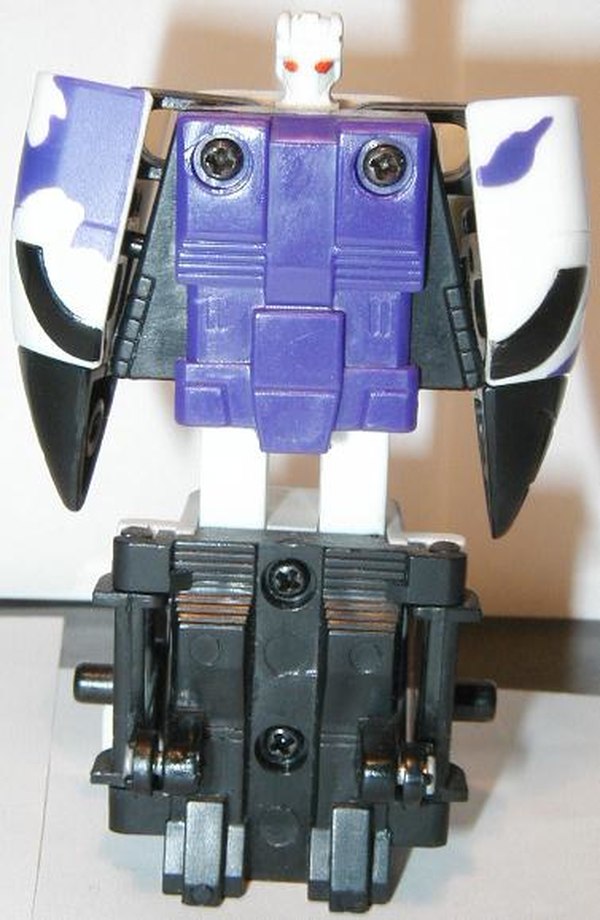 Source: TFU.info
Blast Off, purple camo aside, now looks more like an actual space shuttle! I'm not sure what kind of camouflage purple splotches even provide, but I can't imagine it being of much use in space.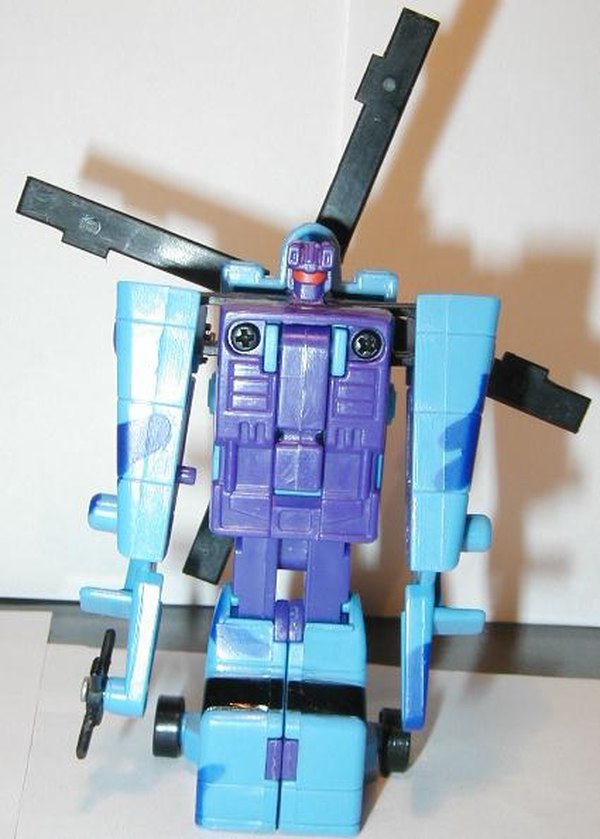 Source: TFU.info
The splotches on Vortex run a bit more blue, but they go nicely with his purple accessories!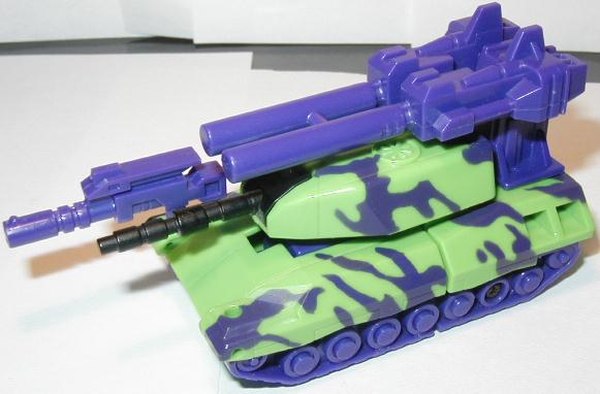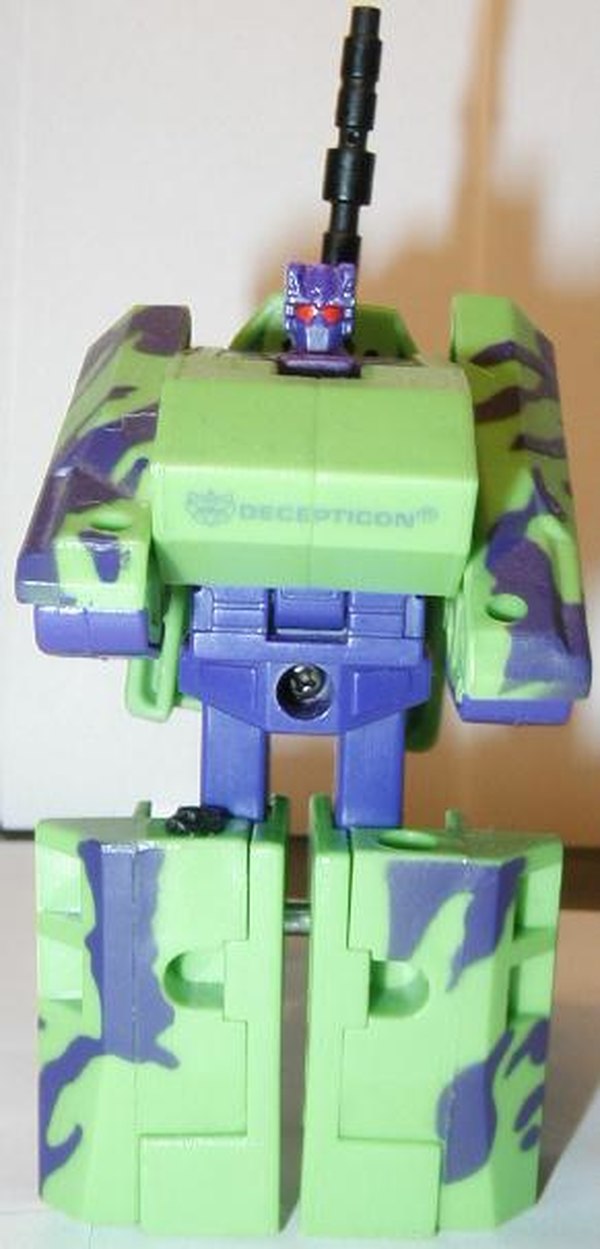 Source: TFU.info
Brawl is still green, but it's a less military green. And of course, purple camo splotches!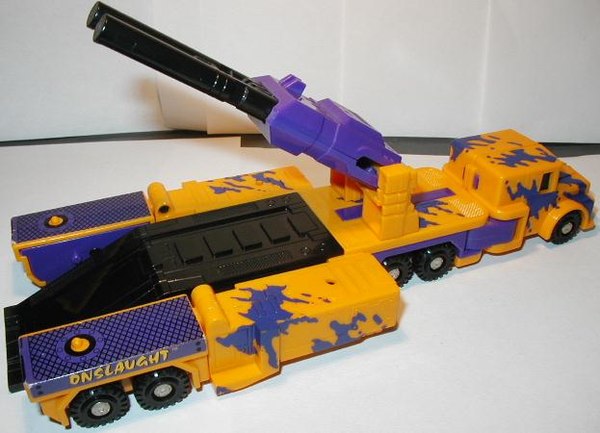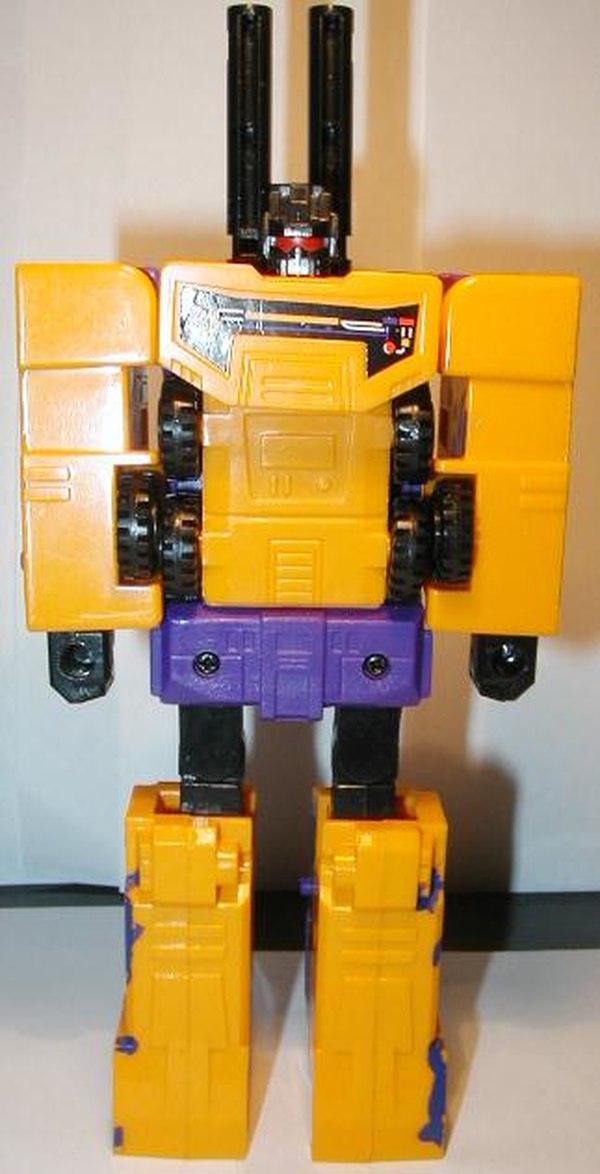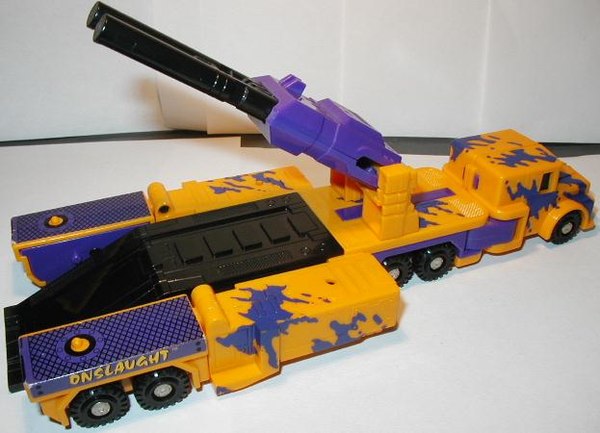 Source: TFU.info
And I bet you can never guess what color Onslaught decided to accent his bright yellow with.
Also, Hasbro circa 1994 wants you to know that Onslaught is one metamorphin' dudicus.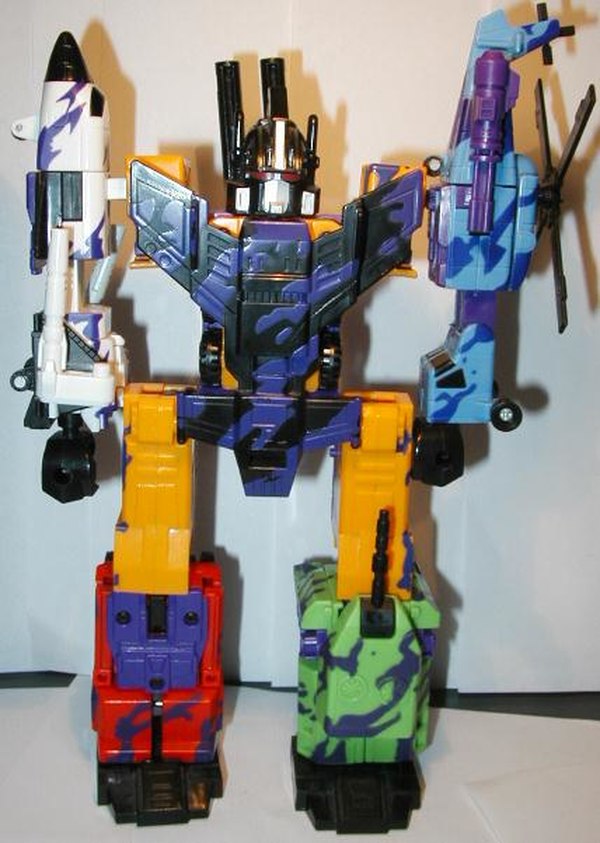 Source: TFU.info
G2 Bruticus is the opposite of the dark, somber colors of the G1 version, and it is
glorious.
Is the chestplate purple with black splotches, or black with more purple splotches? I'll never tell... but the black ramp will. Oh well.
G2: The Cartoon
Transformers: Generation 2 is the original The Transformers lightly edited with a new CG opening taken from the earliest G2 toy commercials and with the added magic of the Cybernet Space Cube.
Combaticon episodes were indeed included in the G2 run, including their debut appearance, "Starscream's Brigade." Which you can see the ending to above in German!
It Never Ends
Generation 2 is fondly remembered by fans - both in its early stages of wild & wacky G1 recolors and its new additions to the Transformers universe from nearer the end of the line. But with Bruticus already being popular, I bet you won't be surprised to learn that the G2 version in specific has seen some love in the years since.
An Amazon exclusive, a new G2 Bruticus boxset was released using the Fall of Cybertron Generations molds. Hasbro went to the trouble of hiring the classic G2 packaging artist to do the new image for them, and researched G2 packaging extensively to get just the right look. It is a thing of beauty.
Amazon also had an exclusive G2 Bruticus skin for use within FoC for those who preordered the game with them!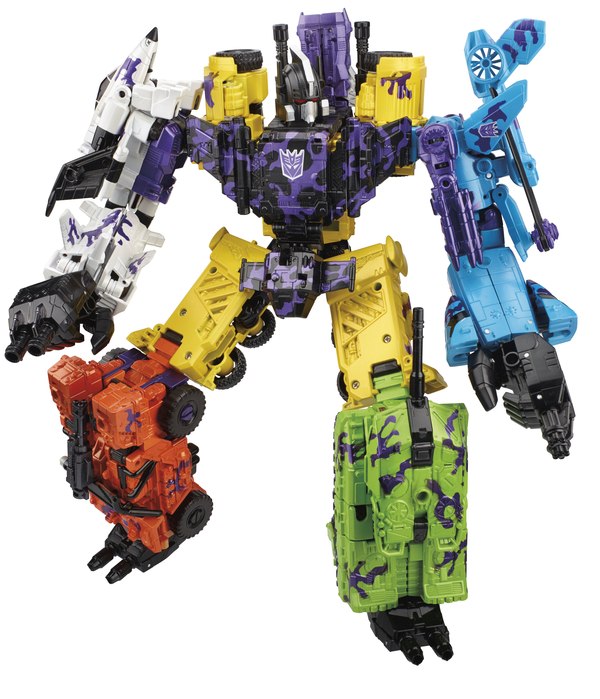 And of course, just yesterday Hasbro announced a brand new G2 version of Combiner Wars Bruticus!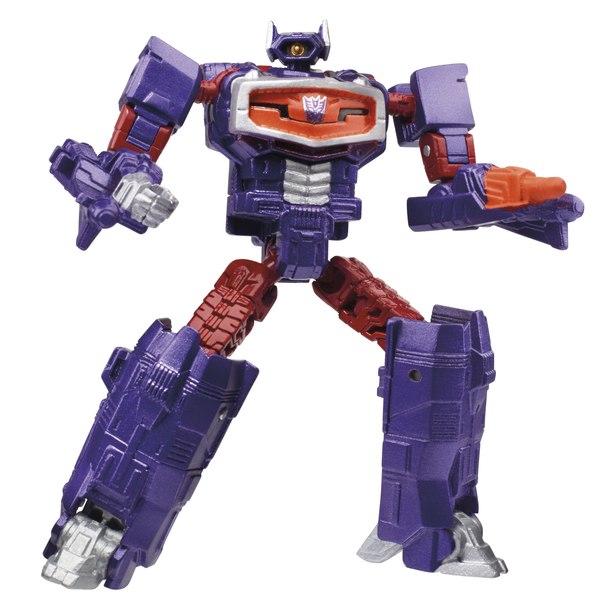 New to the team is Shockwave, who becomes a gun for Bruticus to use. Cybertron's four-million-year babysitter makes his "G2" debut in a color scheme influenced by his Action Masters design.
As I said at the beginning, this was the first US reuse of the Combaticon molds... but not the first in the world, and definitely not the last. Tomorrow, we'll get into the rest!