Combaticon Awareness Week continues! We've seen riffs on Bruticus, reissues and reimaginings of Bruticus... but not every reuse of Bruticus was Bruticus, if you get me. Today we're looking at other characters created from the G1 Combaticon molds: Battle Gaia and the best combiner name ever, Ruination. Read on and learn more!
Operation Combination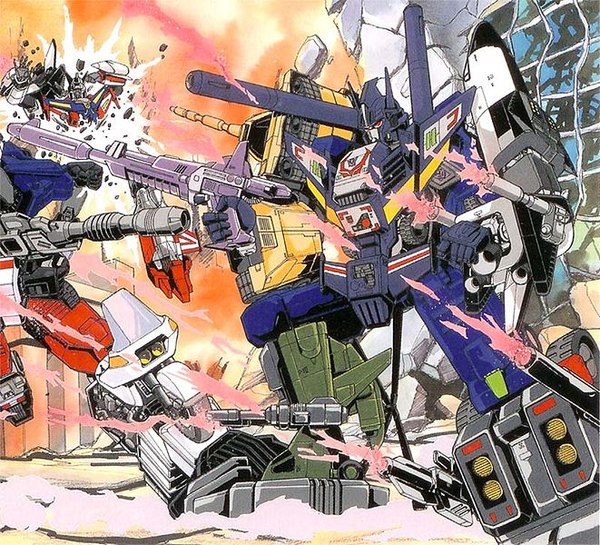 Source: TFWiki
In Japan, the original Transformers toyline went out the way it came in: with a lot of repurposed existing toys. Operation Combination was a short-lived line headed by two of the four original Scramble City combiners. Leading the Autobots in the field was Defensor recolor Guard City, and the Decepticons - under the orders of the shadowy Scrash, were led in battle by Battle Gaia. Which makes sense.
Battle Gaia was formed by: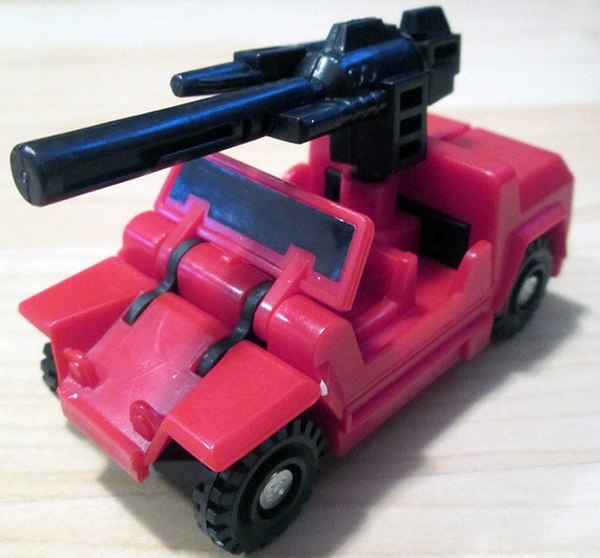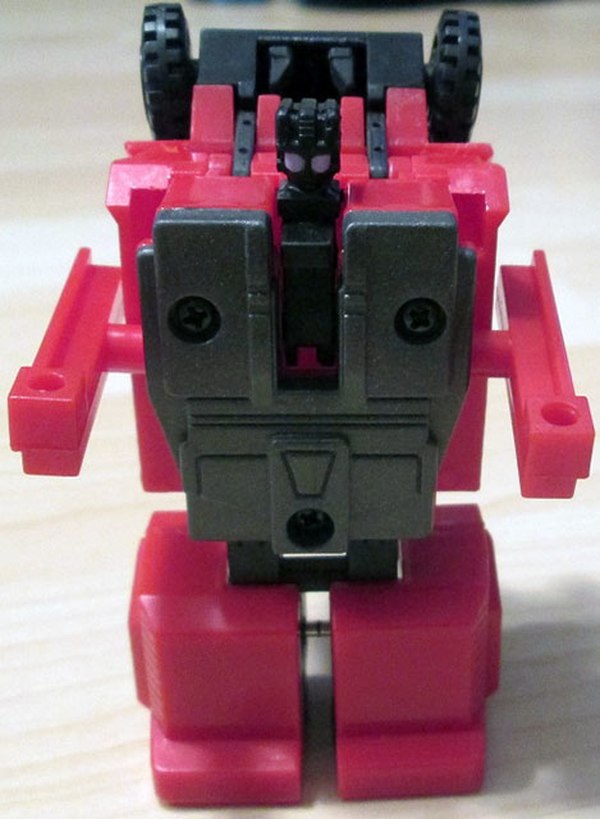 Source: TFU.info
Leyland, Jeep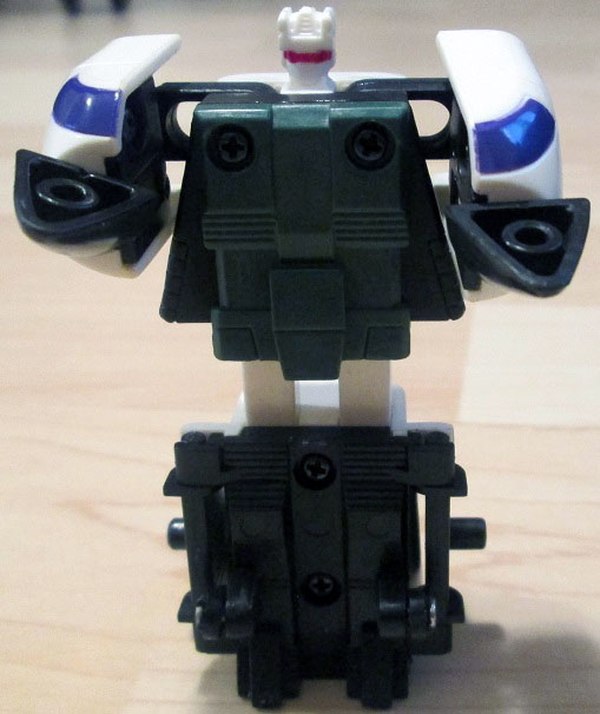 Source: TFU.info
Shuttle Gunner, the Shuttle... Gunner.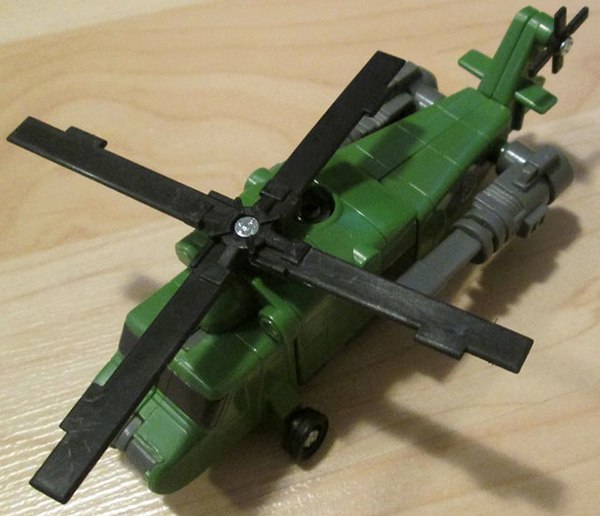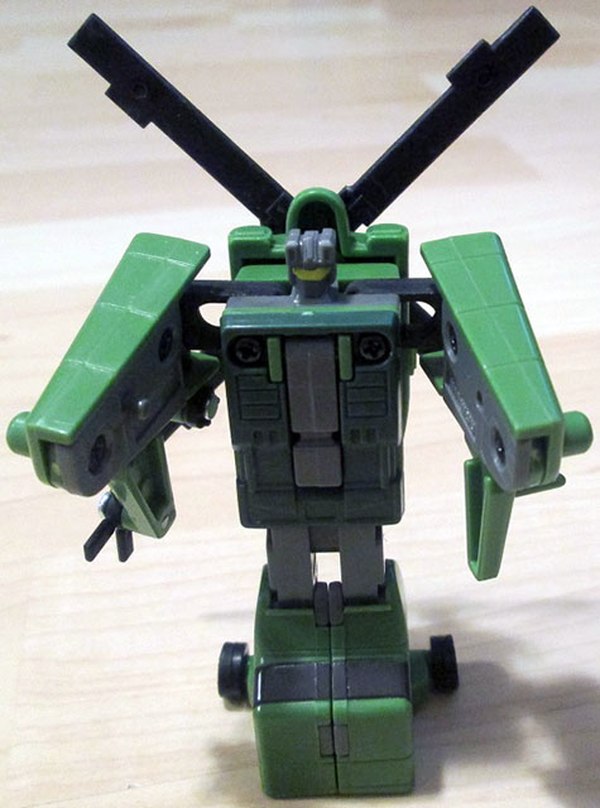 Source: TFU.info
Target Hawk, the helicopter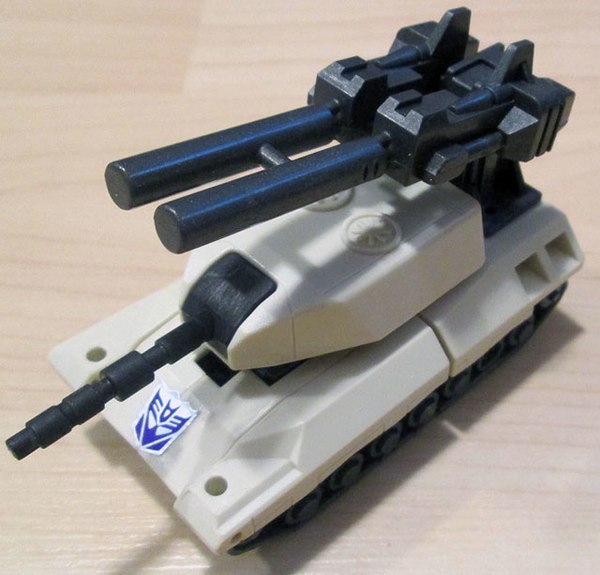 Source: TFU.info
Sandstorm, the tank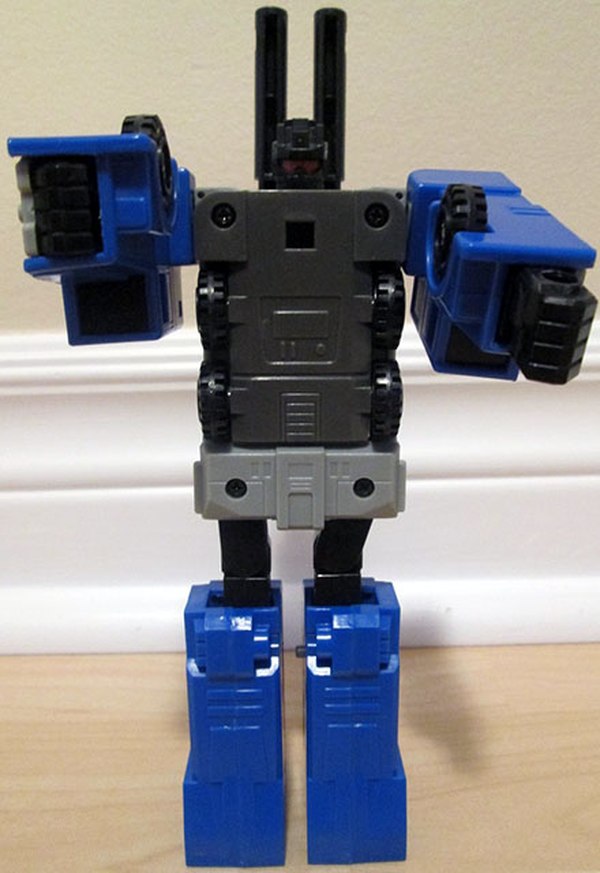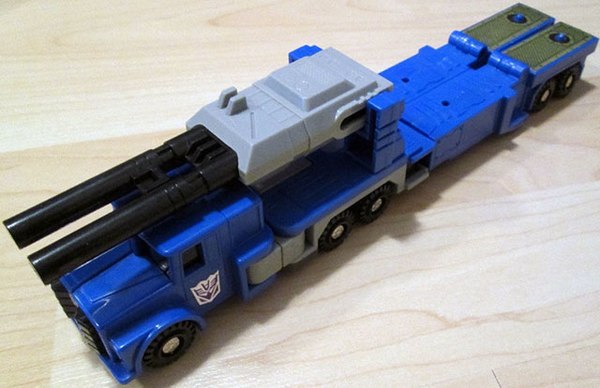 Source: TFU.info
And Great Cannon, the team leader with the fun name.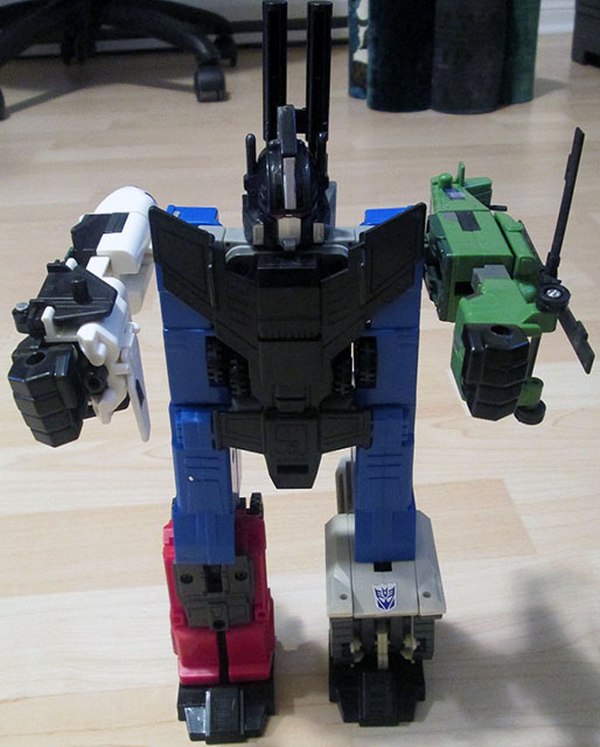 Source: TFU.info
Battle Gaia is technically the first Bruticus recolor, predating G2 Bruticus by a couple of years. He may not have been as big, bad, or battlin', but he holds the honor of being first.
Also, as you would expect from a 25 year-old end-of-line recolor available only as a boxset in Japan, he is super-expensive now.
Operation Combination was also the first time combiner limbs were given special powers with specific configurations. The two fliers for legs put Battle Gaia into Flying Formation, whereas Sandstorm and Leyland for legs give running speed in Dash Formation.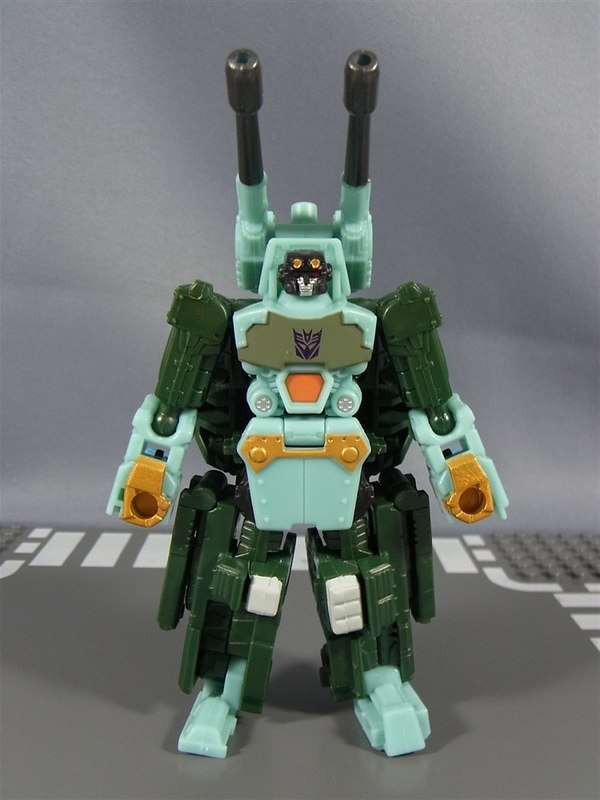 Small footnote: the Transformers United toyline brought things full-circle by making Combatmaster - TakaraTomy's version of Power Core Combiners Bombshock - into a future version of Onslaught. One that donated his combat data to Scrash so that Battle Gaia could be created.
Unsurprisingly, Bombshock was pretty clearly based on Onslaught/Bruticus to begin with. And Bombshock's drones were called: guess what?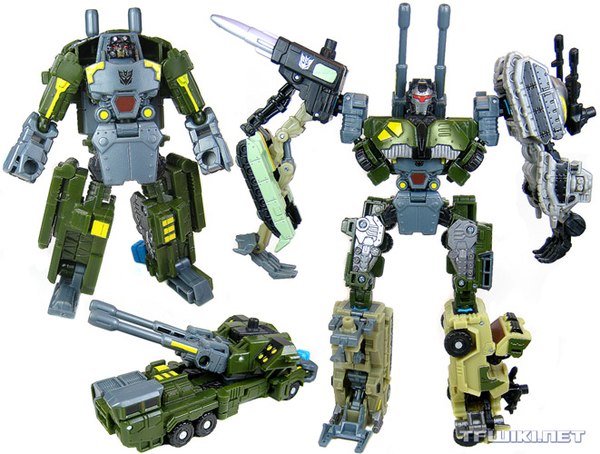 Source: TFWiki
The Combaticons.
Robots In Disguise: The Toys
The reusing old molds thing had been very good to Takara, so in the year 2000 they chose to pass on showing Beast Machines and instead went ahead with the remold-driven Car Robots, a return to vehicular Transformers after a couple years off. The following year, as they prepared Transformers Armada, Hasbro imported Car Robots under the title Transformers: Robots In Disguise. While the Autobot and Predacon leaders were new molds, along with Autobots Ultra Magnus and the Car Brothers, the rest of the line was made of mold reuses ranging from unreleased Beast Machines toys all the way back to 1986.
Separate from the Predacons, the Decepticon Commandos were all recolors (with light remolding) of the original Combaticons: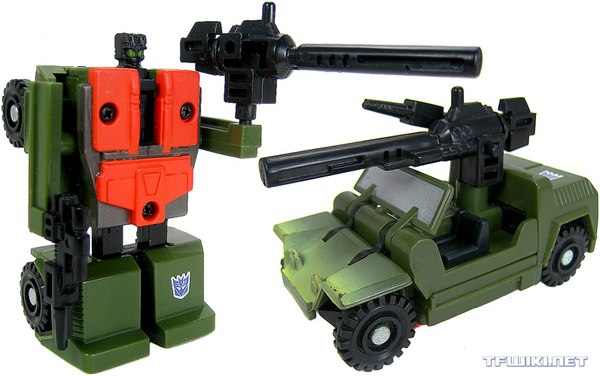 Source: TFWiki
Rollbar the Jeep, on his fourth set of releases, was finally in a color you might see a real army Jeep in!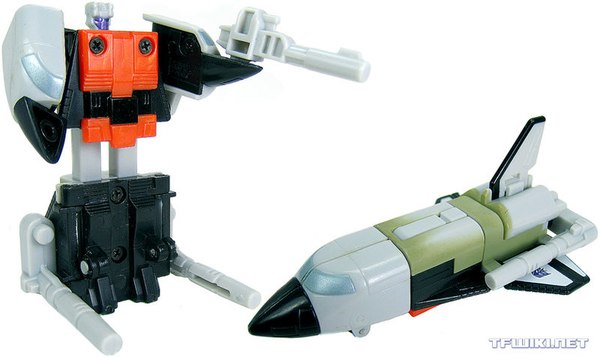 Source: TFWiki
Movor, the Space Shuttle, also looks more like an actual shuttle! Though you may or may not be fond of the greenish "re-entry burn" overspray.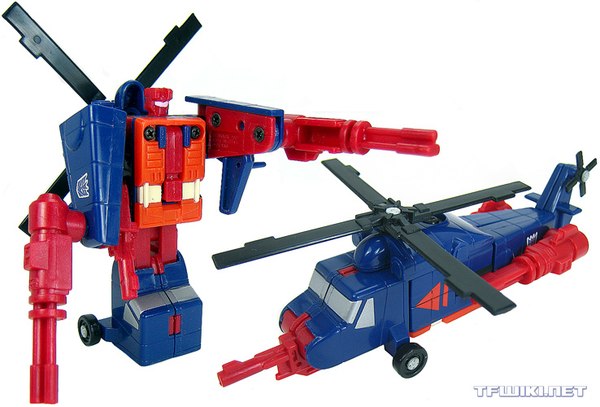 Source: TFU.info
Ro-Tor, the helicopter, is a nice shade of blue and, along with Movor, sounds like a Masters of the Universe toy.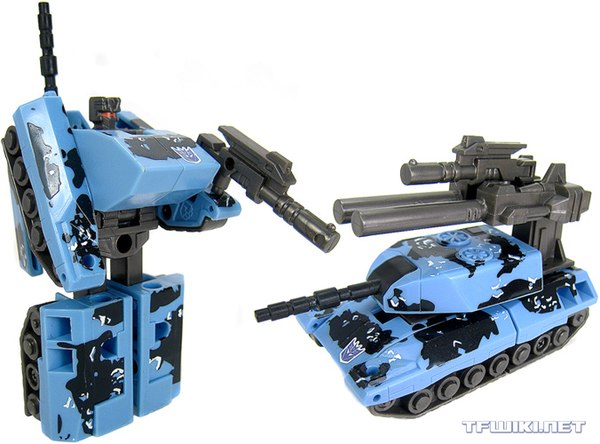 Source: TFU.info
Armorhide, the tank, is... really pretty! The thought is that he was changed from his Japanese counterpart Dangar (that's "Dang-ar," as in the weaksauce mock swear, not "Danger" as in peril) because realistic military toys are not saleable in Germany. This may also be why Rollbar lost his Army Jeep markings.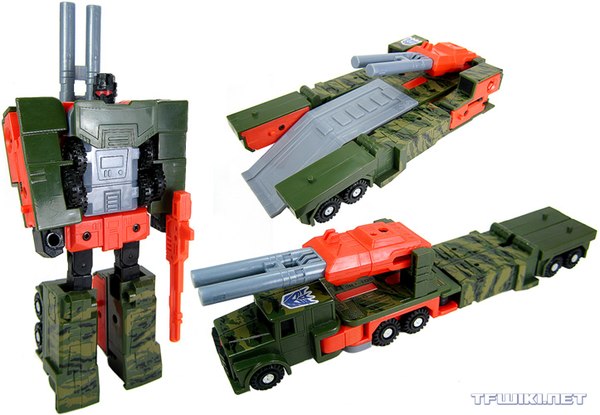 Source: TFWiki
Mega-Octane has the best name of the Decepticon Commandos.
Oh, wait. No he doesn't.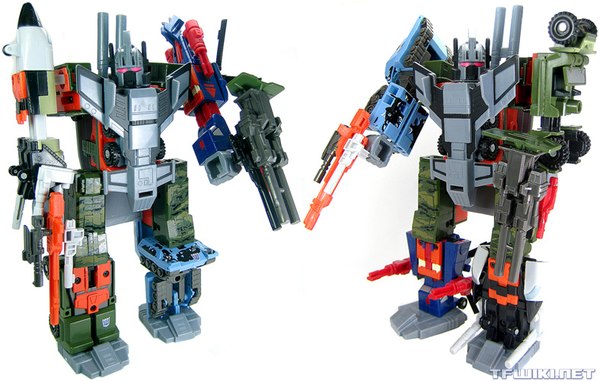 Source: TFWiki
That would be RUINATION, which I considered putting in a larger text size but instead chose to just put in all caps. Seriously, some of the other Commando names are iffy - and "Commando" itself is nowhere near as good as "Combaticon" - but Ruination is one of the best Transformers names ever.
Ruination actually offers some improvements over Bruticus. The Base Mode ramp can be attached to Ruination's back so the figure can carry all its accessories at once. Also in that vein, all the limb Commandos' individual weapons peg into Mega-Octane's gun and chestplate to become super-weapons for Ruination. Every piece of the toy can be used at once!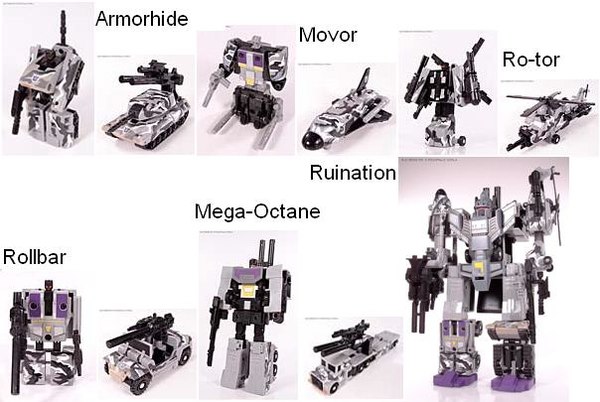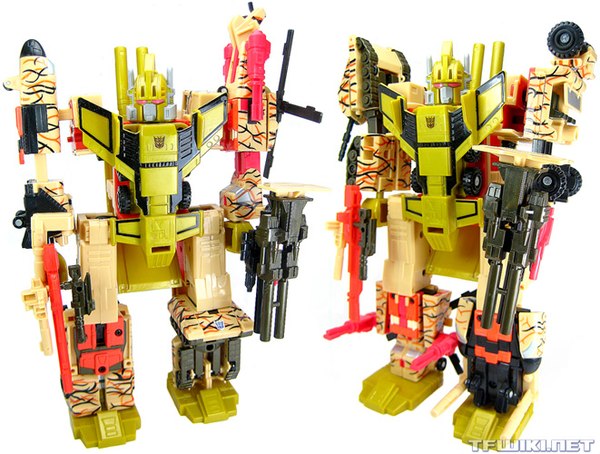 Source: TFWiki
Hasbro took Ruination and ran with it. In 2003 and four, two versions of Ruination with unified camo schemes - one urban, one desert - made their way out as Walmart exclusives. Sadly the Desert one didn't do too well, as it was released alongside a lot of other Walmart TF exclusives.
Robots In Disguise: The Cartoon
The Robots In Disguise Cartoon was in the right place at the right time, hitting during the early-2000s anime boom in the US. On top of which, it was cel-animated after a few years of CG Transformers series, further helping distinguish it - and after the heavy, often slow Beast Machines series, it was bright, moved quickly, and was entertainingly silly at times. Released by Power Rangers producers Saban and dubbed in a less-awkward, less-literal style, RID is fondly remembered by some - and still not available in the US due to Saban selling their assets to the Walt Disney Company.
The Decepticon Commandos were originally Autobot protoforms tasked with finding and reactivating Fortress Maximus, but Megatron found them and infused them with his evil spark energy, making them Decepticons. The Commandos fell under the command of Scourge, the black recolor of G2 Laser Optimus Prime. They were featured pretty frequently on the show, and sported character models much more accurate to their toys than they were in G1.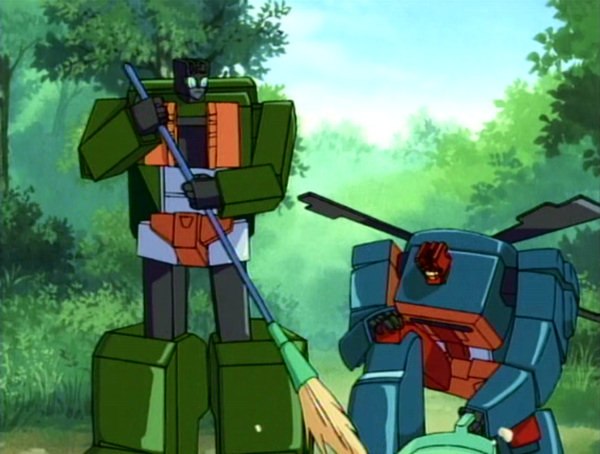 Source: TFWiki
Rollbar, voiced by Michael Lindsay, once participated in a scheme to make the Autobots believe they had changed sides. That resulted in the Decepticons cleaning up a forest to prove how earnest they were. But, they failed. (Their scheme did, I mean. The forest was presumably cleaner.)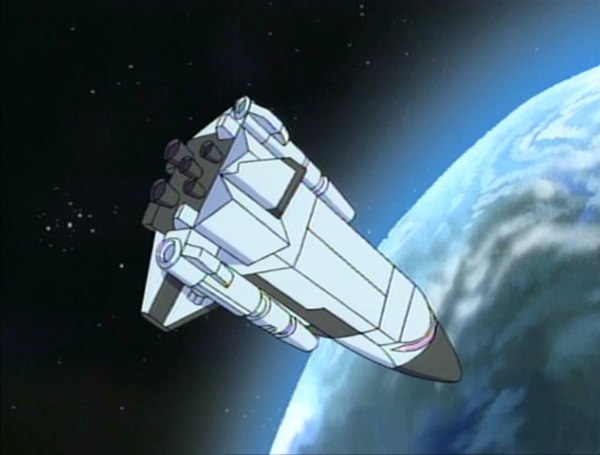 Source: TFWiki
Movor, voiced by Robert Axelrod, once snuck into orbit to try and locate the Autobots' hidden base. He failed. Repeatedly.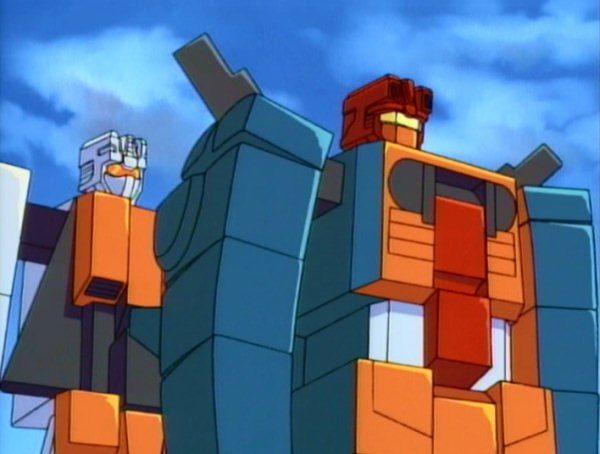 Source: TFWiki
Ro-Tor, who shared Optimus Prime's voice actor Neil Kaplan, once spotted the Build Team and gained access to the Autobots' Global Space Bridge, setting off an elaborate scheme to strand the Autobots in random spots on the globe. It failed.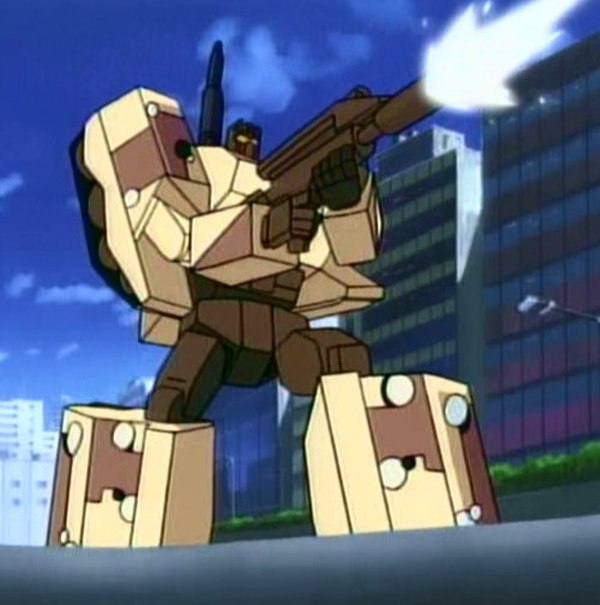 Source: TFWiki
Armorhide, voiced by Richard Epcar, took part in a scheme to call out the Autobot Build Team and take them out to prevent them from maintaining the Global Space Bridge. It failed - but just barely. It did at least end with the Build Team on fire. Too bad their leader is a fire truck.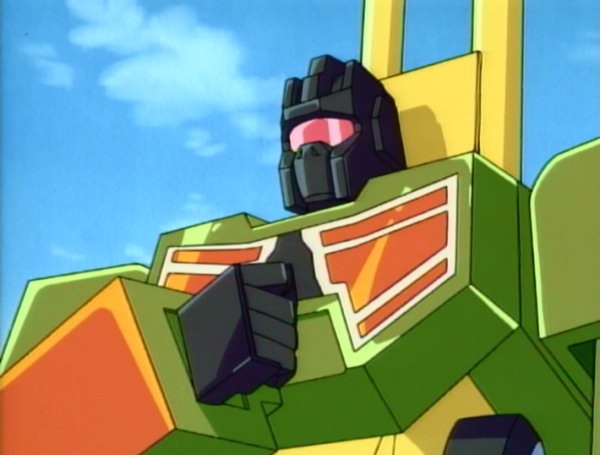 Source: TFWiki
Mega-Octane, voice by Bob Papenbrook, went with Scourge on a mission to locate Cerebros and revive Fortress Maximus. Scourge was convinced that the Autobot portion of their bio-signatures would be sufficient to control the Autobot Titan. Guess which part of that particular scheme failed?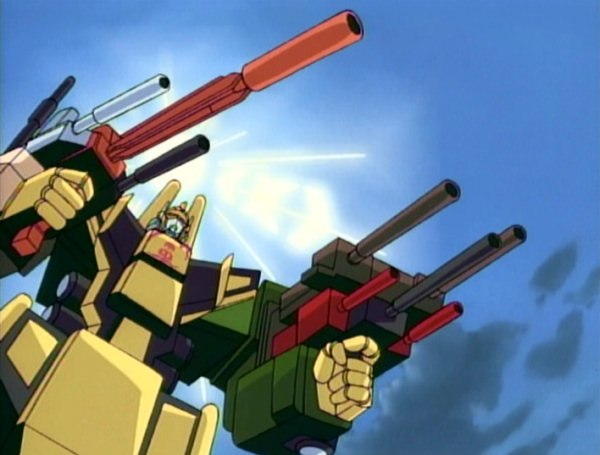 Source: TFWiki
Ruination, also voiced by Bob Papenbrook, had Battle Gaia's formation gimmick in reverse: the arms dictated what powers he had. Ro-Tor and Movor arms gave him flight, and Armorhide and Rollbar arms gave him extra strength.
Unlike G1 combiners, Mega-Octane retains full control of Ruination, so he's more coordinated - and thus more dangerous.
It Never Ends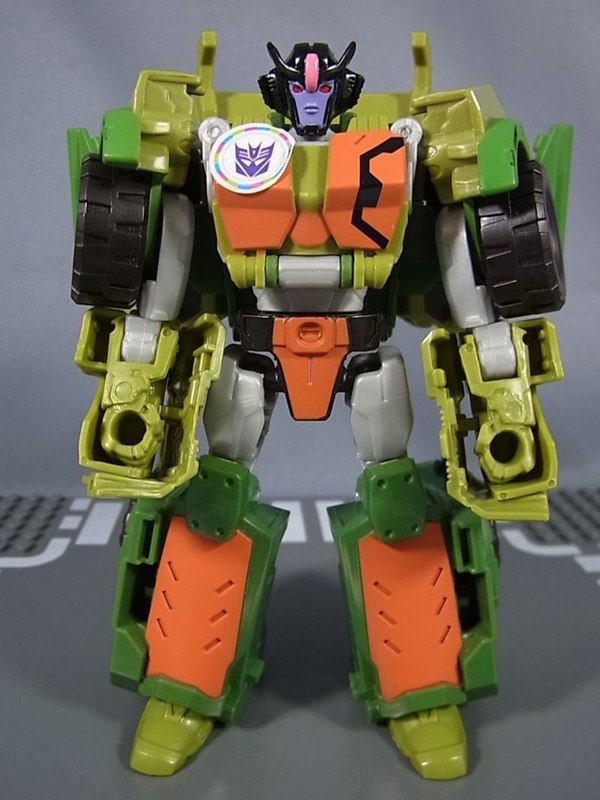 Even Ruination has been subject to the occasional revisitation in recent years. The Japanese version of the new RID, Transformers Adventure, recolored Strongarm as 'Greejeeber,' AKA Gregevor, the Japanese version of Rollbar.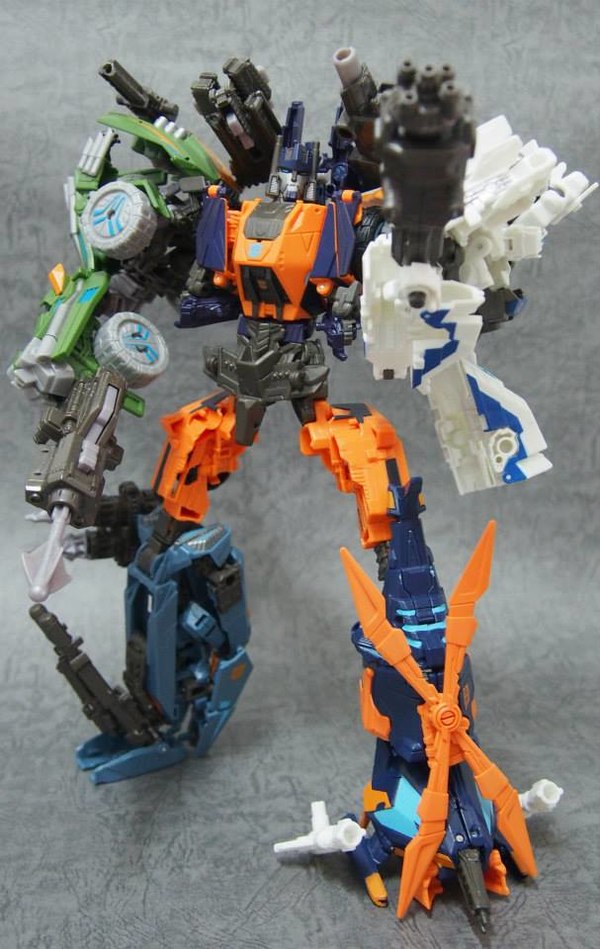 And, while it has no conceptual link to Robots In Disguise's Ruination, the name was too great not to reuse. Recolors of Generations Fall of Cybertron Bruticus were made into the classic Autobot comics subgroup the Wreckers, who combined into a robot named Ruination with the head of comics-only character Emirate Xaaron. Again, not the same characters, but it's using Combaticon molds so it's still related!
Excepting Combiner Wars, we've now revisited every version of the Combaticons as a team. Tomorrow, we'll start looking at team members who went solo.