Computron is the second combiner to have dedicated hands and feet - Victorion being the first - but unlike Victorion there's no particularly elegant way to store those hands and feet on the team leader. But you do have some options! We'll take a look at the new parts and what you can do with them after the jump.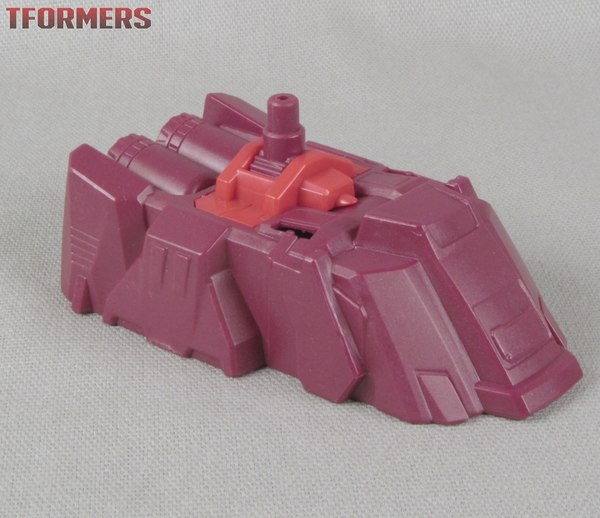 The new foot is really quite nice, with a broad base and super-strong rocker ankles. It doesn't interact as well as you might hope with Computron's hips and the technical failings of Lightsteed and Nosecone's molds - but we'll go into that in the full review of Computron.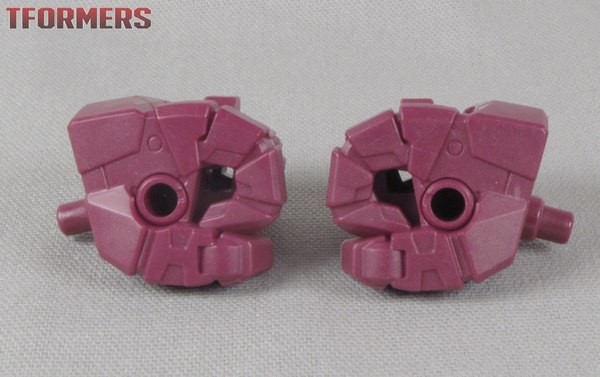 The new hands are more or less grownup versions of the classic G1 hardware: no joints, just a molded plastic fist. Though, there are notches that look rather like there were once plans for a pin joint for the fingers. Oh well, we'll likely never know.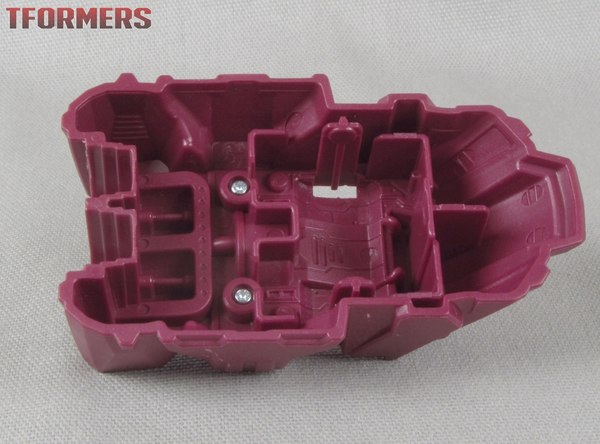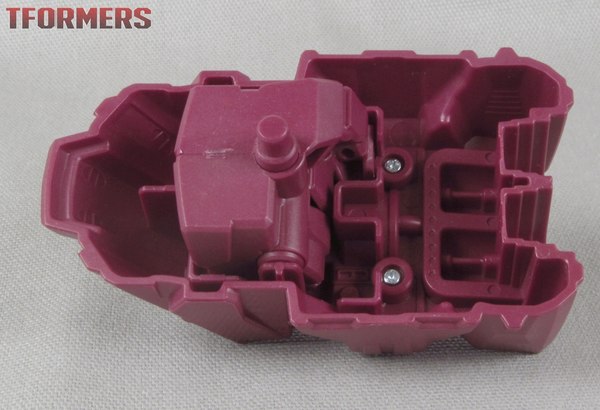 As you can see, the fist plugs into the bottom of the foot. But where can you put that on the Technobots where it looks any good?
The answer is not a lot of places. It'll keep them together wherever you store them, but in terms of practicality as an accessory or decoration they're not too handy.
Or
footy.
But let's be impractical for a moment, shall we?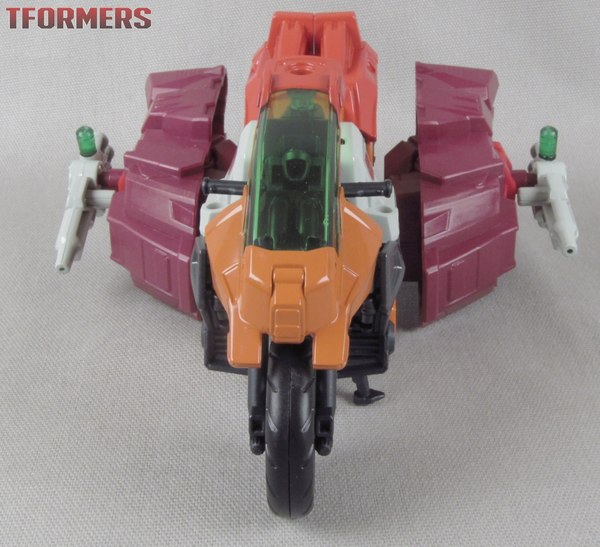 Afterbreaker can equip the stored parts on the sockets on his rear wheel, making for a comically wide but still symmetrical future bike. But hey, why stop there?
I give you Super Afterbreaker.
Like any good anime powerup attachment, he has multiple modes.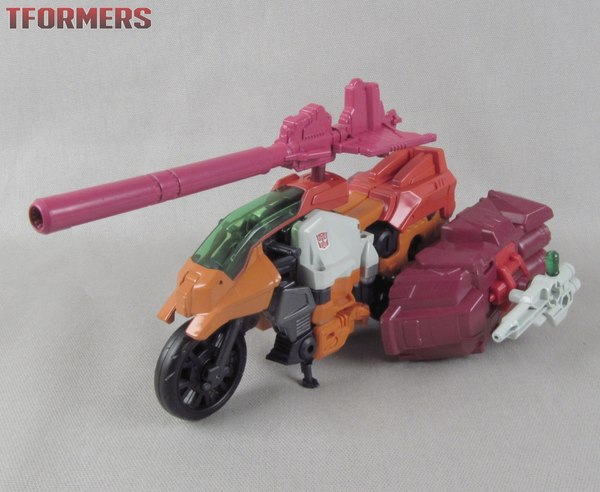 Super Afterbreaker, Cannon Form!
Super Afterbreaker, Sky Form!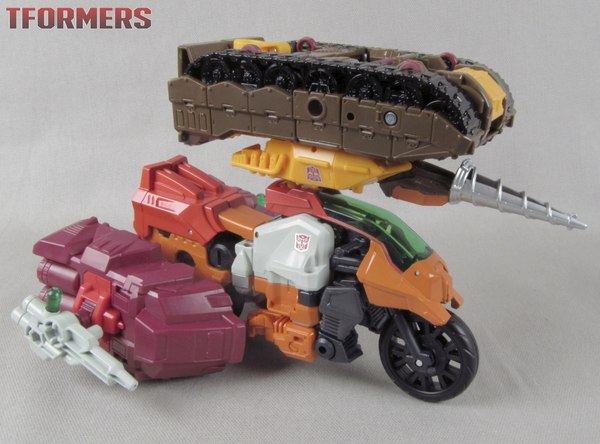 Super Afterbreaker, Land Form!
Or if you just want to employ the feet, you can give Scattershot back a variation on his G1 Base Mode, which was a cannon emplacement.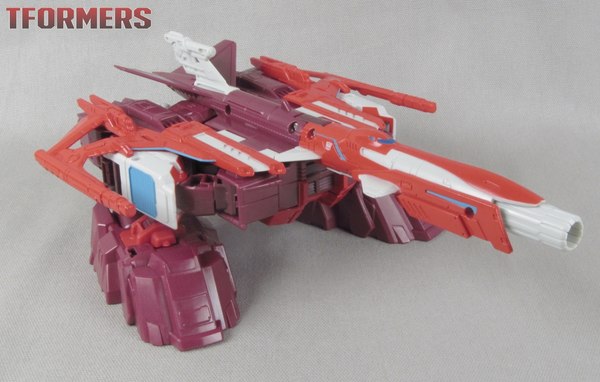 So the parts are versatile and fun to mess with, at least!
Keep checking back for more info on Computron and all his component robots and accessories!