A new character design from
Transformers: Devastation
was revealed last night, both spoiling a character's appearance in the game and drawing some interesting comparisons to Combiner Wars Wave 4's new Voyager class figure Battle Core Optimus Prime. Was this the original plan in Battle Core Prime's development? There's no way to know, but keep reading to see some comparison shots and light
SPOILERS
for Devastation!
Last night, the
the full listing of achievements for Transformers: Devastation were leaked,
along with various images of artwork and renders for the game. Most interesting of all was this: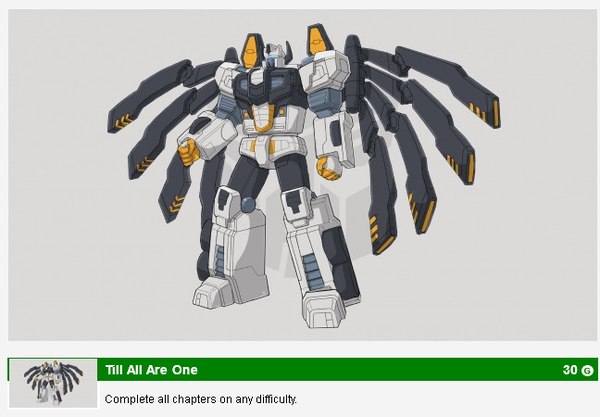 So we now know that Nova Prime is to make an appearance in
Devastation
. But then something else became apparent: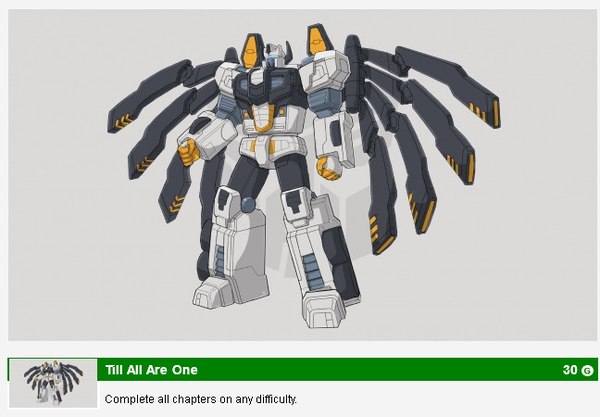 That's Battle Core Optimus Prime! ...at least in part. The colors had always matched, but I'd never made the connection before. The figure has no wings, obviously, and the torso is wrong for the Prime mold. But you know who it's right for?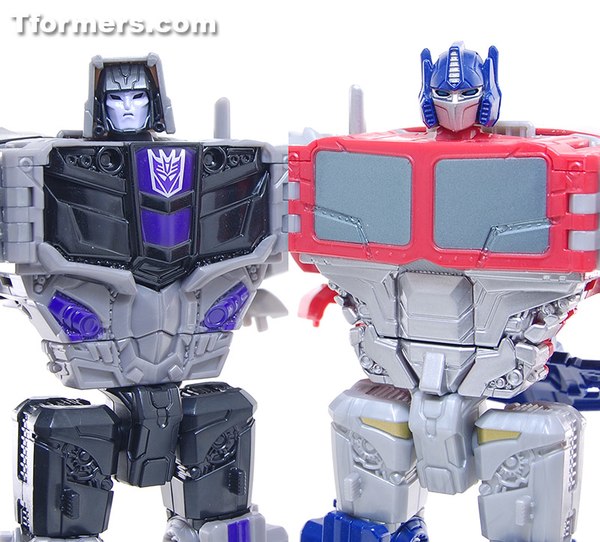 Devastation
Nova Prime is sporting Motormaster's torso and shoulders, the alternate torso bits for the Voyager Optimus Prime mold. Which leads me to speculate: Was Battle Core Optimus Prime at one point intended to be Nova Prime, or was this something created for the game? It seems odd that a Nova Prime model would otherwise be created based on an Optimus Prime mold, using the
alternate parts
for the mold, at the same time that an Optimus Prime was released that happens to share Nova Prime's color scheme. Maybe we'll never know, but at the very least, this is an interesting coincidence!