Last Friday, RAC covered the Five products or assortments we expect to see at New York Toy Fair 2018. This week, he continues on with the less-likely things: things we're pretty sure exist and will be released eventually, but may be far enough in the future to be more likely at SDCC or NYCC. What all does that include? Keep reading to find out!
5. Power of the Primes Titan Class Predaking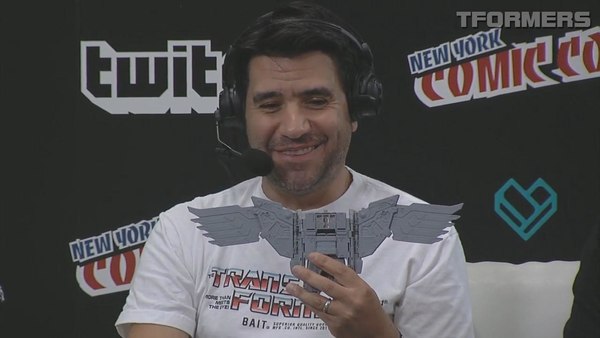 It's more likely than not that we'll see this, it having been teased last fall via some big, big wings. But it's difficult to say for
certain
that it'll be shown, as this past year's SDCC broke the pattern of the Titan Class figure premiering there in a special edition. If we knew for sure Predaking would do that, we'd call this a lock. But nothing is certain anymore; if the timeframe for Titan-class figures is changing in general this might not be ready to show. But again, we think the odds are fair.
4. Power of the Primes Wave 4
It seems like we ought to see this, right? Wave 2 is hitting Asia right now, due out here in April, and it'd make sense for Wave 3 to hit around the summer (say, July) and Wave 4 in the fall. But given how far out that is and with two full waves to show at Toy Fair, it's honestly hard to say for certain that we'll see this.
It wouldn't be hard to show, though, if the leaks are right: the only new figure known for wave 4 is Deluxe Novastar, presumably a mold-mate of Moonracer. If there's more to wave 4 than that, it wasn't leaked - so it'd be nice if we saw more! (And if there's not more... this could be an interesting Toy Fair for different reasons than we expect.)
3. Power of the Primes Deluxe Repugnus
This one is a little shakier, given that we only know it exists via
a distributor solicitation
that paired it with Blast Off as a "Special Edition" Deluxe. Going by the leaks of Blast Off's packaging, which looks to include a special Prime Master, makes these the
Power of the Primes
equivalent of Arcee and Grotusque.
But... if it exists, and we think it does, what will it be? If it remains a Titans Return figure it almost has to be yet another remold of Twinferno, like Grotusque was. But it could also be a remold of one of the Terrorcons - Blot was a popular suggestion, but Rippersnapper could work just about as well if not better. Which would mean that the Monsterbots will have mismatched gimmicks, which... well, if it happened to the Insecticons, we suppose it could happen to anybody. But that, uh, bugged us a bit too.
There's also the question, same as with Blast Off, if this might end up being a "Hey, it's on sale now!" product like Hasbro's been doing for the last year or so. (As a person who is not well-equipped for spur-of-the-moment unplanned purchases, RAC hates those.)
2. Power of the Primes Exclusive Thundercracker
There's been a rumor for a while now -
bolstered by listings in ToysRUs' computers
- that we would be getting a recolor of
Power of the Primes
Starscream as Thundercracker. The price in the TRU listing would match up with the SRP of a PotP Voyager, especially at TRU. So there's a chance we'll see that Thundercracker at Toy Fair as well. If so, we hope he has fewer stickers. (A combiner head without Starscream's crown would be good too, but we're not expecting miracles.)
If not a PotP Thundercracker, hopefully we'll find out what exactly this listing was for. Also, if there's a Thundercracker, is there a Skywarp?
1. Evergreen/Cyberverse Main Line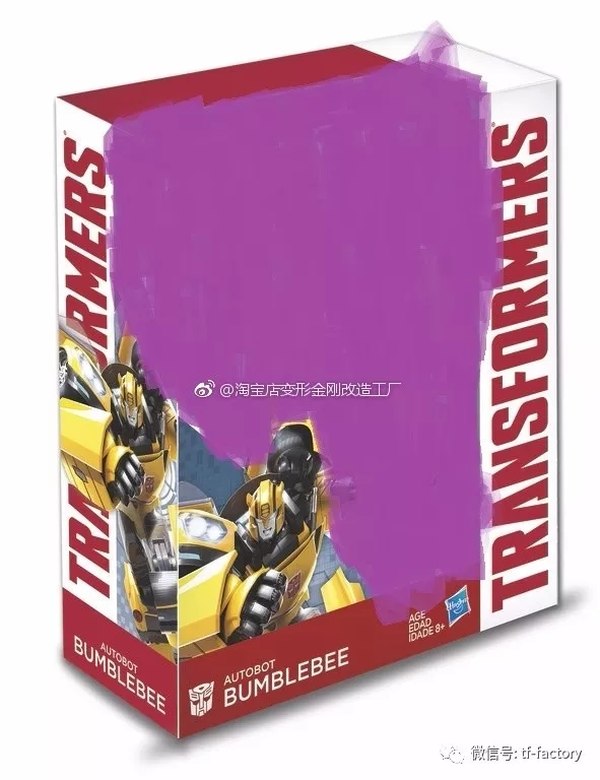 We've even had hints about this lately, thanks to
the attention addict with the purple marker.
The "Evergreen" styling, tied to the upcoming
Cyberverse
series and the budget-store "Authentics" line, looks very much to be where Transformers is headed in the near future. All we can say for certain is that this line seems to be coming soon in some format, and we may see what format that is at Toy Fair. What holds it back from being likely in our minds is that
Cyberverse
is planned for late 2018, same as the Bumblebee Movie - and with the movie being a more immediate concern and
most
of the year being otherwise taken up by
Power of the Primes,
the Evergreen main line may be a 2019 thing. So the presumed desire to play up the movie tie-in product is what caused us to sort Bee into the Likely pile and Cybergreen/Eververse into the Maybe pile.