I have been wanting to share these concept designs made for a Transformers Animated Powermaster Optimus Prime for such a long time. This was to be an upgrade made for the character with elements on Fire Truck mode that appeared in the TV show, and the Wingblade Optimus Prime that was eventually released by Takara Tomy in 2010.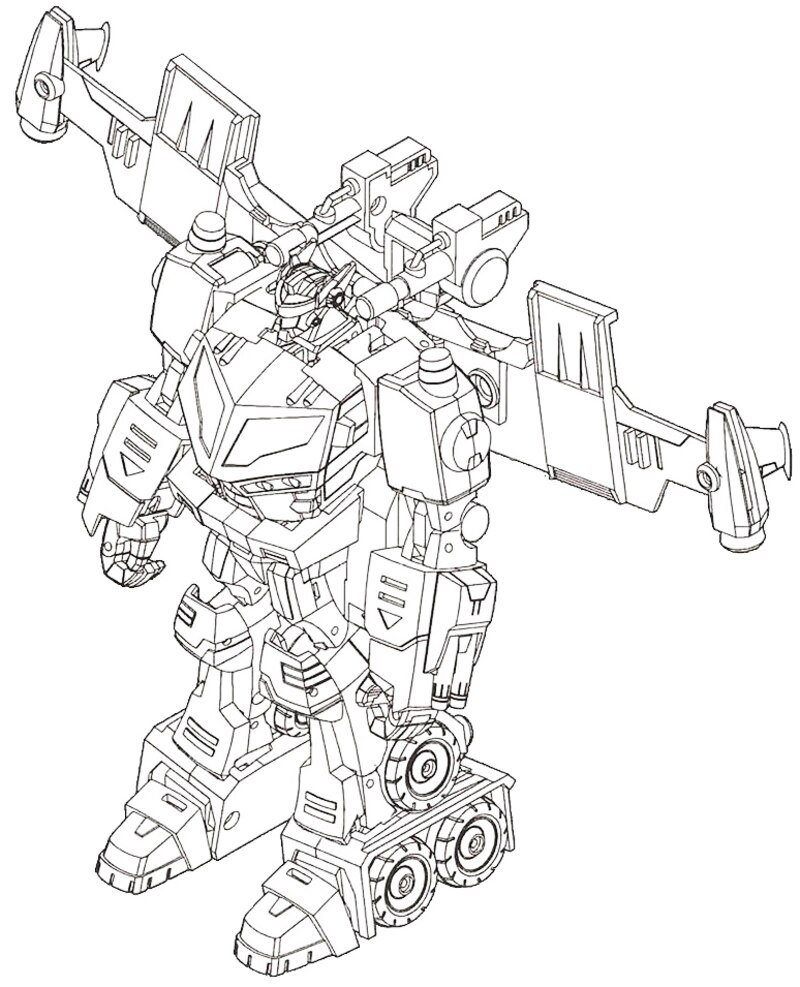 As we can see in the concept images from the Transformers Animated: The Complete AllSpark Almanac book. The Powermaster design was a real toy idea for the cancelled Season 4, that didn't go beyond the drawing board. This version included the Fire Truck and Wingblade ideas that were used in production. Again, this appears to be based on the Voyager class figure with the addition of a trailer and what is called a "Minicon" figure to form a robot in scale with the Leader Megatron figure. Read on to see a list of the many features for the rejected Leader Animated Powermaster Optimus Prime design.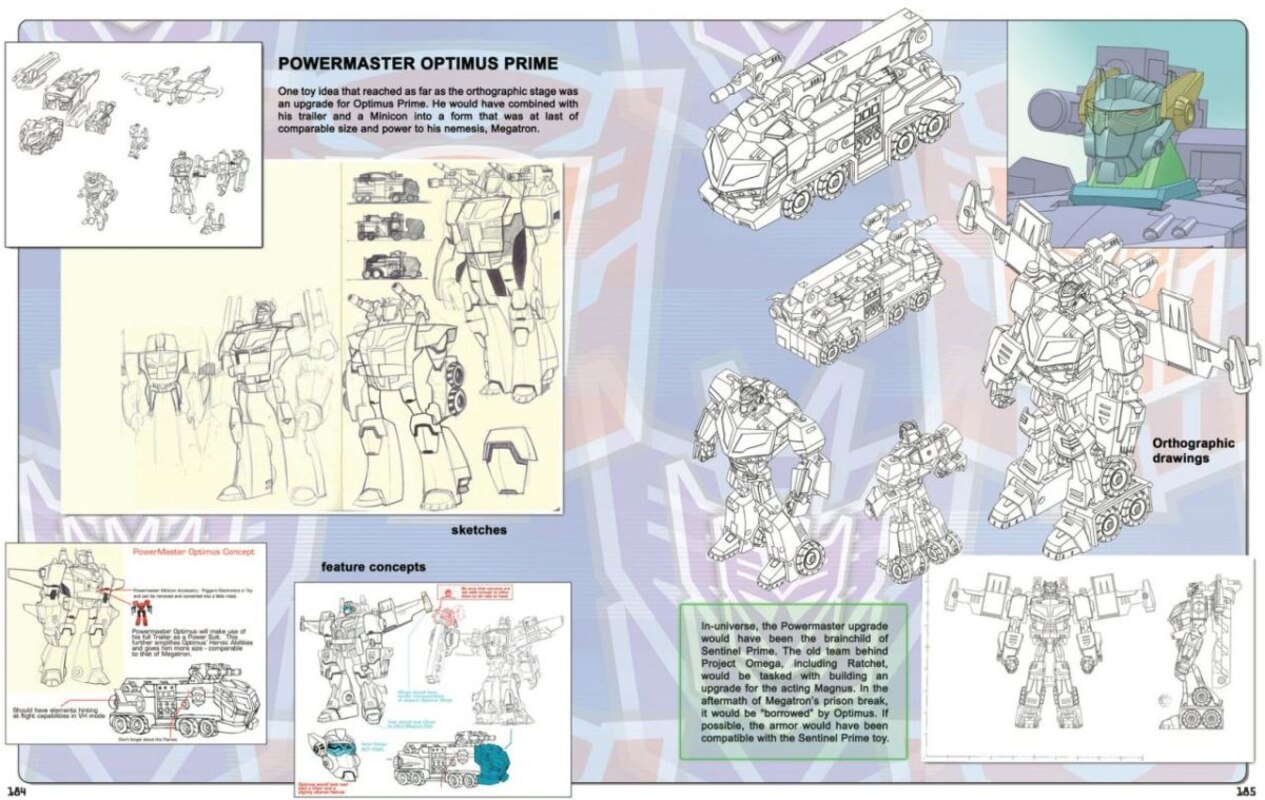 • "Power Suit" Combined Robot Mode made of trailer parts.
• Robot mode has jet-pack with wings
• Truck Mode flight capability with rear jet engines.
• Transforming Minicon accessory figure that triggers electronics in Power Suit Mode.
• New Head sculpt with remodeled helmet and clear visor.
• Dual cannons mounted on truck and robot modes.
• Feet modeled after Ultra Magnus dual wheel configuration.
• Fire Truck has cherry picker boom arm that mounts on robot back.
• Leader class in scale with the Leader Megatron toy.
• Concepts designed by Derrick Wyatt and Eric Siebenaler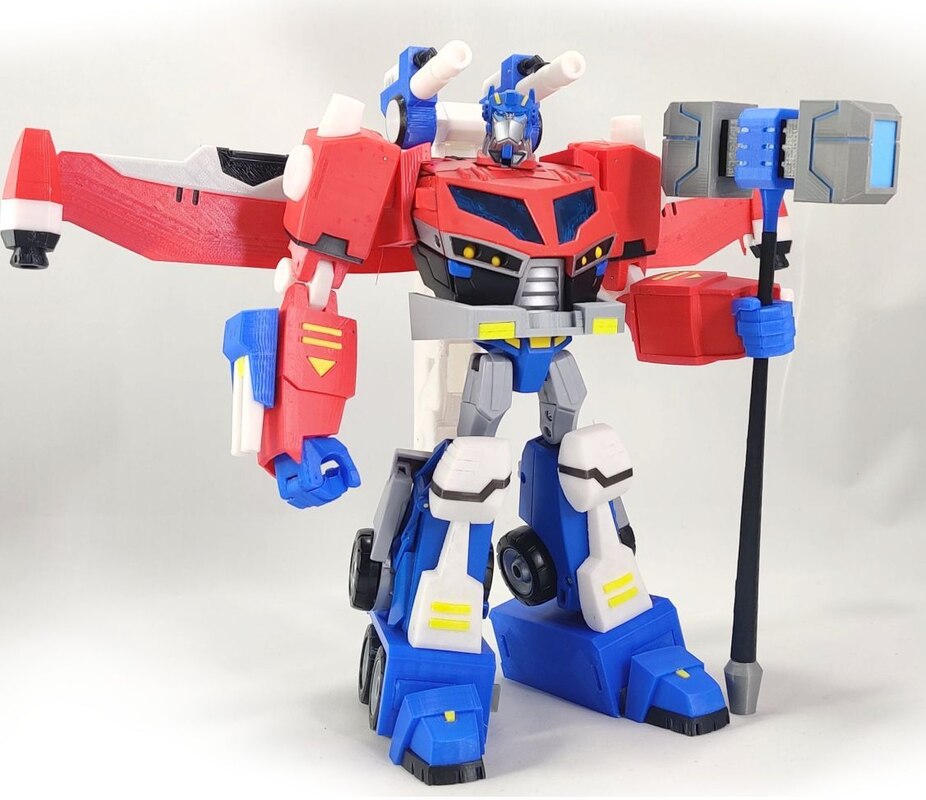 What a nice surprise it would be if Hasbro & Takara made this happen based on the United Animated Optimus Prime Voyager. Thanks to Sam's Forge, those with access to a 3-D Printer don't need to wait for Hasbro to make it. Samuel Welton did an amazing job creating what he calls a "1:1" copy of the unproduced toy. The plans are available online from Cults 3D to print your very own (shown above) Animated Powermaster Optimus Prime.