With the news of the MCU Thor character actor, Chris Hemsworth, taking on the voice of Young Optimus Prime in the 2024 Transformers: One animated movie feature. I am reminded of some of the times we've seen these Marvel characters cross paths. We have previously looked at the totally awesome Thor Optimus Prime Knock Off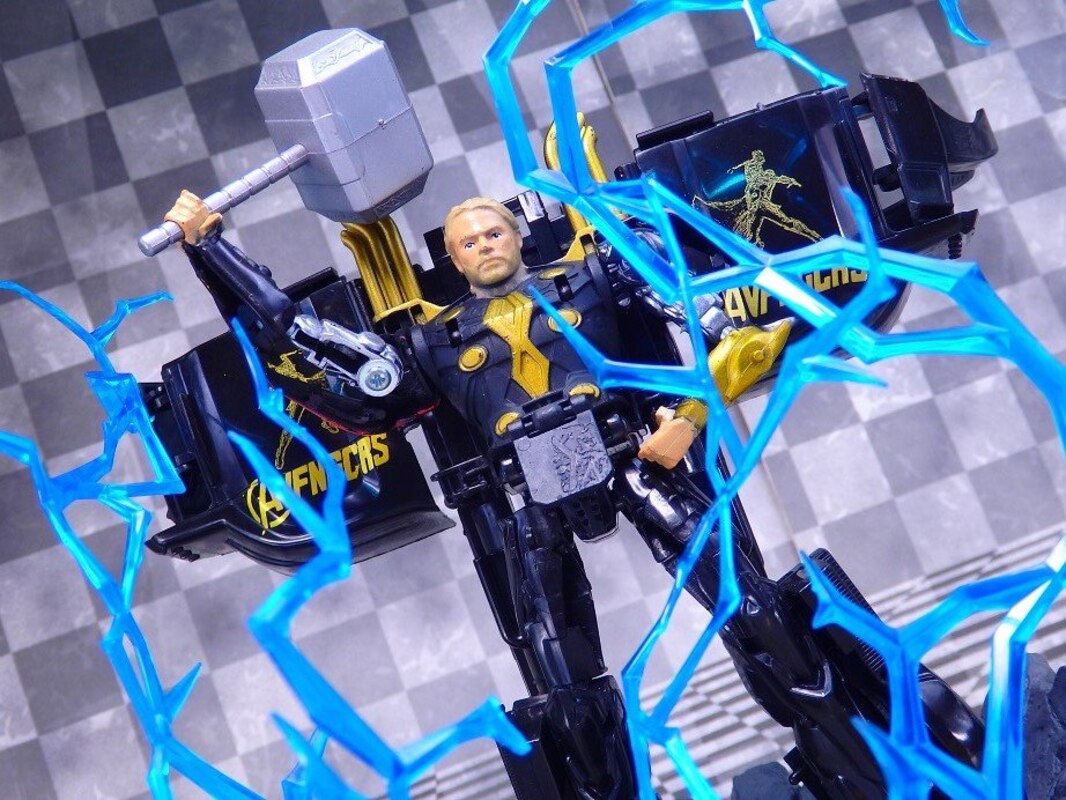 Today, we've got a look at Simon Williams' comic homage to superheros who are strong enough to handle Thor's Mjölnir hammer of the thunder god. The page from MARVEL's Mighty Thor #400 is really cool with He-Man, Superman, Thor Rock Warrior, and Optimus Prime making the cut.
"Who shall be worthy?" Just for fun... this is a homage piece from a feature that appeared in Marvel Comic's Mighty Thor #400 (written by Tom DeFalco with art by Ron Frenz and Brett Breeding). These are the characters that I feel could lift Mjölnir (of course, we've already seen Superman lift the hammer in the classic Avengers/JLA crossover).
OPTIMUS PRIME ~ WISE AND NOBLE LEADER OF THE AUTOBOTS, AN ARMY OF TRANSFORMERS ROBOTS FROM THE PLANET CYBERTRON! AS THE PROTECTOR OF ALL SENTIENT BEINGS, WOULD OPTIMUS PRIME BE WORTHY ENOUGH TO WIELD THE MJOLNIR? WHICH BEGS ANOTHER QUESTION: WOULD MIGHTY THOR BE WORTHY OF RELEASING THE POWER OF THE POWER OF THE FABLED AUTOBOT MATRIX OF LEADERSHIP?