The Daily Prime cannot help but look at the Transformers: Rise of the Beasts Teaser Trailer that debuted today. I was shocked to see them dive right into a scene of the meeting of two leaders. We don't even get a good look at either of them before they are conversing. That said, the designs are good for Prime and Primal. Even with playing up the King Kong thing, Primal has a dark feel that that is a good contrast. Likewise, the Bumblebee Prime robot model has been nicely enhanced with that cool arm weapon and the transforming faceplate. I hope we get some premium figure releases that deliver on all this great detail.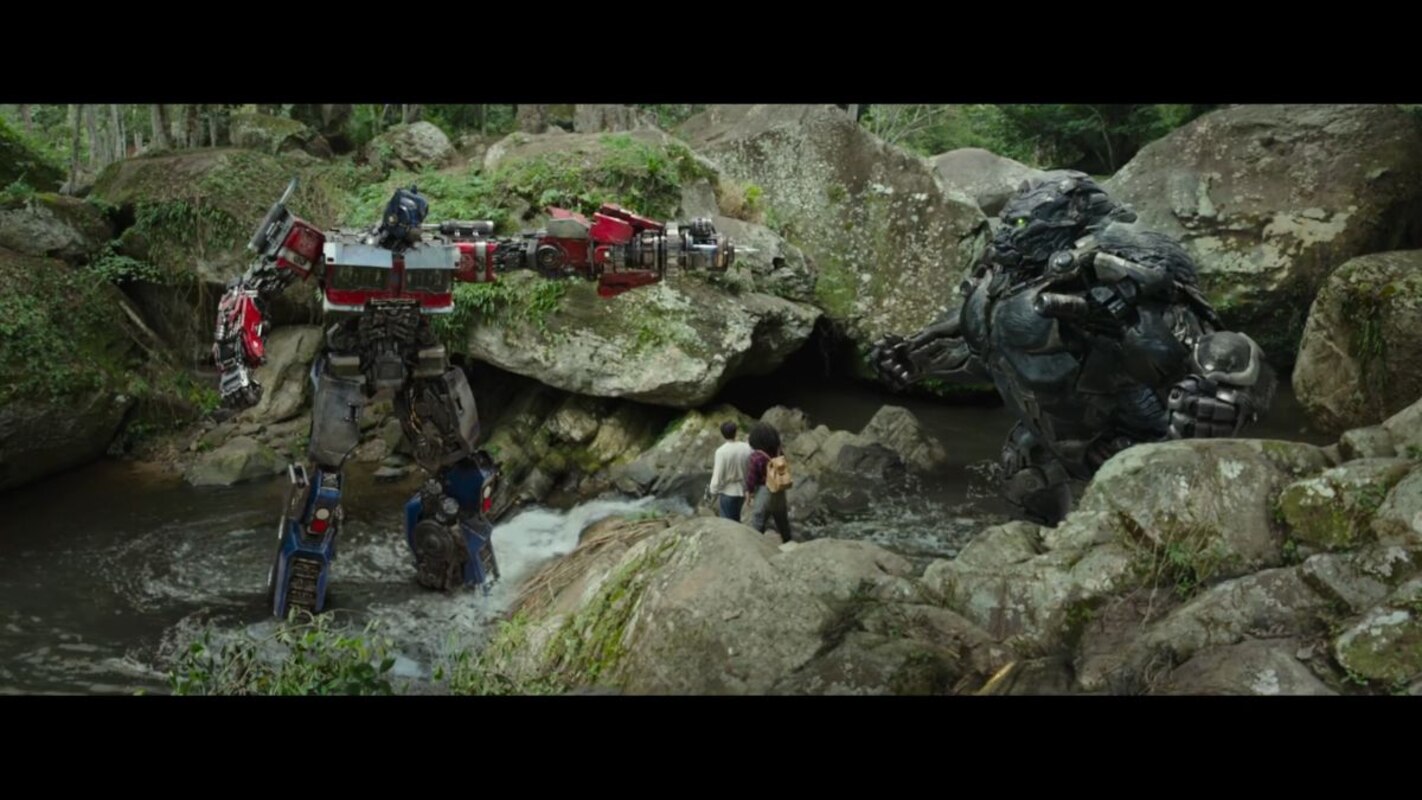 It is hard not to speculate this is going to be a similar kind of setup used in the War For Cybertron with the Maximals being on Earth long before the Autobots landed. Sadly, this relationship feels just as strained to me, even with A-List VAs like Peter Cullen and Ron Perlman on the job. Not to complain, but It is puzzling to have so much Prime in one film after the executive producer, Lorenzo Di Bonaventura, went on about how an Optimus Prime movie would never work. For whatever reasons, better or worse, Revenge of the Beasts will be Just Prime.
More Daily Optimus Prime Features
Watch the new teaser trailer for Transformers: Rise Of The Beasts, in theaters June 9, 2023.