In times of decision, the obvious choice should be BOTH! That's what BotCon gave us in 2017 with the Transformers Subscription Figures 5.0 Megatron w/ Spacewarp & Optimus Prime w/ Hi-Q set. We not only got BOTH Leaders Megatron and Optimus. We got DOUBLE Pretenders with inner robots, AND Mini-cons to boot!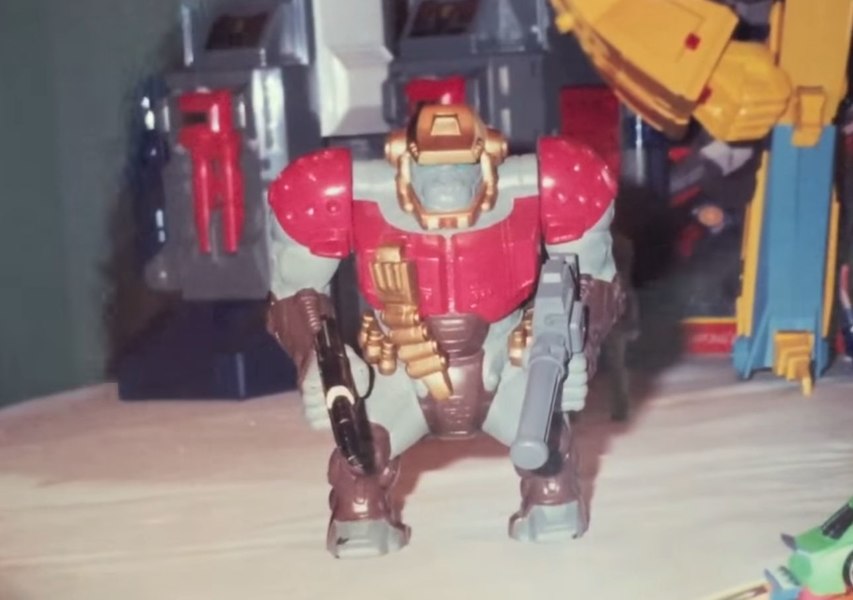 That's a lot of BOTH, so today we've got a shot of just the Optimus Prime side of things. The Boss Fight Studio designed Pretender shell based on the canceled Oilmaster figure was made to house the Commander Robot and the Hi-Q Minicon figures. Which, are recolors of the BotCon 2015 Oilmaster's Pretender set that included recolors of the Generations Legends Swerve and Flanker set. What I like most about this set is it pays respects to many Primes at one time with the Beast Wars' Primal, Laser Prime' flames, Powermaster Prime' Hi-Q, and the G1 Optimus Prime' robot mode. If that's not too many Primes for one day, read the official product info on Optimus Prime with Hi-Q for the full story behind this nifty duo:
OPTIMUS PRIME steps into the next Generation of Transformer evolution as a Double Pretender! As the strongest and wisest of the Autobots, OPTIMUS is dedicated to protecting all life forms. Now he has added a whole new level to his considerable arsenal using Double Pretender technology!
Splits into three autonomous modules 1) His fearsome outer battle shell that combines cybernetically fused musculature and high-density Cybertronic alloy to truly dominate the field 2) The Commander Robot form which carries a high-density ion cannon and converts into an all-terrain vehicle capable of off-road travel in any environment 3) The Autobot cyborg partner Hi-Q, who transforms into both an aerial reconnaissance spy jet as well as a repeating particle beam cannon!
Decepticons should be wary of what OPTIMUS can bring to the battlegrounds. With his new capabilities, OPTIMUS PRIME continues to be both a respected commander, and a feared warrior!
The Double Pretender Optimus Prime action figure uses the fan favorite Pretender shell that debuted at BotCon 2015, and also features a brand new head sculpt for the inner robot! Equip Optimus Prime for combat with his Photo Rifle, High-Density Ion Blaster, and Hi-Q partner accessory, and your Decepticon toys won't know what's coming for them!
Ender
-
2020-05-10 @ 8:55 pm
I love this set. I'm always excited to snag a Hi-Q, I count them as Primes, as, briefly, towards the end ofMarvel's G1 comic, Optimus and Hi-Q became one. This consciousness would continue to be Optimus Prime through his Action Master, G2, and Regeneration One selves.