Following the Transformers: Rise of the Beasts - Preview Press Event this week, the Daily Prime takes a look at a rare artifact from the first Transformers (2007) movie where it all began 14 years ago. Behold! possibly one of the fanciest Transformers press-kits ever made. Those who attended the Toy Fair 2007 special preview event were given one of these press kits that actually transforms! As you will see this kit is JUST PRIME adorned with images of the Autobot leader outside and in.
The red box with the Autobot symbol and reformatted look over the battle charred red has since adorned most of the Transformers movie products for the 2007 film and beyond. The top half of the symbol separates from the box to show what's inside. Hasbro didn't skimp on these kits as the flap is held in place with the gentle grip of a magnet instead of cheap velcro, tape, or nothing at all.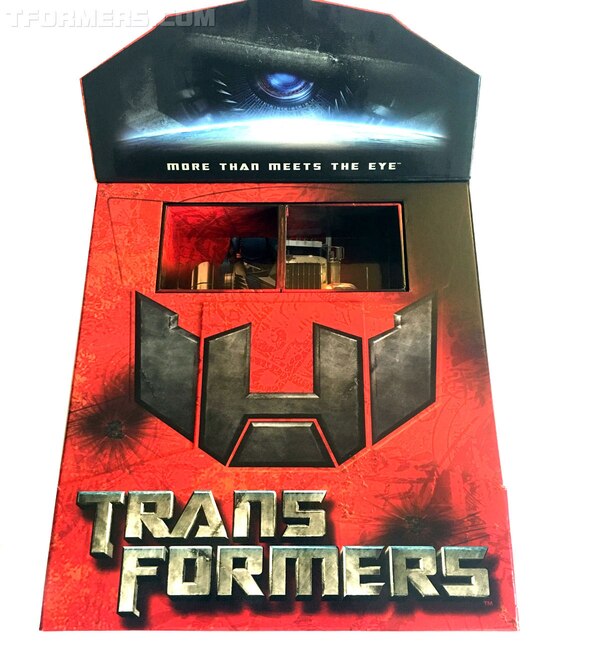 Under the flap is the iconic mechanized robot eye of Optimus Prime with the popular slogan from Generation 1. There is a puzzle sort of Optimus Prime box in the box that fits snugly into the top showing sections of Primes robot and alternatre modes. That pulls out to form a multi-sided folding box with the Transformers logo and symbols. The lower half of the Autobot symbol tilts out to reveal a hidden compartment with a transforming pen with a G1 style Transformers logo.
The back of the box offers even more surprises. The darker side has a Decepticon symbol with slogan: "Their War. Our World." The also symbol separates from the box with the flap containing copies of the many press release for the movie. The inside of the flap includes a mounted data disk loaded with product images and previews.
So there you have it. A blast from the past to remind us of how far we have come 14 years later when the movies seemed like an impossible dream come true and the robots were packaged as awesome press kits. Check out many shots of the Transformers 2007 Optimus Prime Movie Press Kit in the gallery.