The other day,
Optimus Primal voice actor Garry Chalk
gave his first-ever Christmas address - getting into a tradition that
Beast Wars
Megatron actor David Kaye has upheld for many years now. Today, Kaye responds with his own
How The Grinch Stole Christmas
song adaptation! But where Chalk went with the classic from the 1966 animated special, Kaye went to the live-action film for "Where Are You, Optimus?" Keep reading to see! Imagine, all those years ago they probably could've just settled the Beast Wars with a singing contest.
Kaye and Chalk worked together as a Megatron and an Optimus for a run of five series:
Beast Wars, Beast Machines, Armada, Energon,
and
Cybertron.
Kaye would later get his own turn as Optimus Prime in
Animated
- which makes them even, since Chalk provided the voice of G1 Megatron during
Beast Wars.
Kaye also voiced several characters in both
Transformers: Prime
and
Robots In Disguise.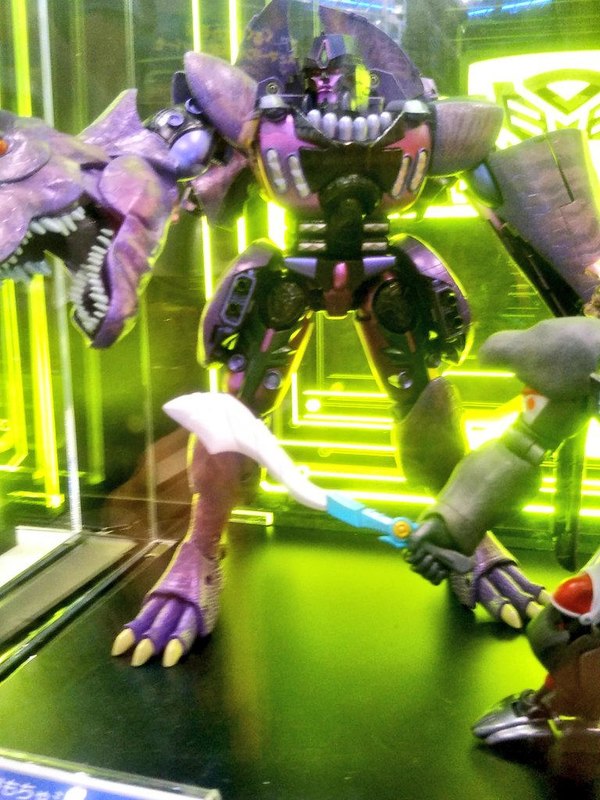 Thanks again to TOYPLUS on Weibo, as well as portarmy on Twitter for sharing some additional display case photos of Beast Wars Masterpiece Megatron, showing the figure in full color. We've heard by way of scattered reports from the TakaraTomy presentation that the deco may still be something of a work in progress. As seen in the display, Megatron's colors still seem to skew a bit dark as in the earlier printout image. However, in the photo of