For our first day of Devastator Week, we're taking a look at Scrapper! The simplest and possibly best of the G1 Constructicons, Scrapper has returned to join the Combiner Wars - and retains a lot of his simplicity, perhaps more than some might prefer. What else hasn't changed, and what has? And how are the standard, SDCC, and Unite Warriors Scrappers all different? Keep reading!
G1: The Toy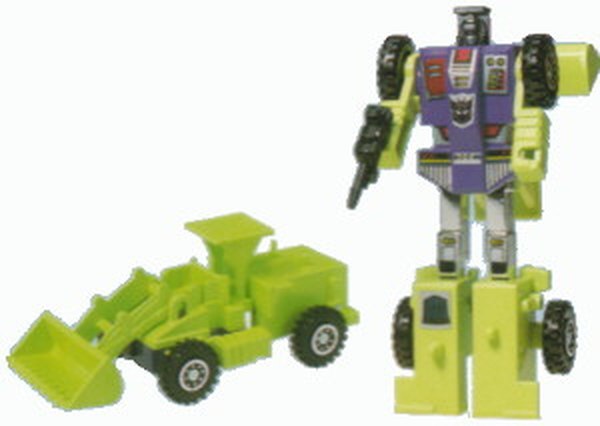 Source: TFWiki
"My work is a monument to -- and of -- my enemies."
A wizard at designing fortresses and energy plants, but modest. Shows his true malevolent genius by incorporating defeated Autobots into his buildings' structures. Shovel can slice through 12in. thick carbon-steel, lift 30 tons. As right leg and part of torso, combines with fellow Constructicons to form giant robot "Devastator".
Like all the Constructicons, Scrapper began life as a member of Diaclone's Build Robo. Probably the simplest of the Constructicon toys, Scrapper is a wheeled payloader that forms Devastator's right leg. Of course, Scrapper had to be simple since he came with Devastator's chest piece, AKA the Super Wing - the largest single piece of plastic in the set. In an interaction criminally never used anywhere in fiction, the Super Wing can attach to Scrapper to form a flying Attack Payloader mode.
G1: The Cartoon

Source: Transformers Kiev
Scrapper's character model is one of the most faithful to the toy of all the Constructicons. Probably that's the simplicity of design working for him again.His toy bio's trait of incorporating Autobots into his architectural efforts was expressed in the episode "City of Steel," where he made Optimus Prime's shooting arm into an automated turret atop the Decepticon command center in occupied New York. Also he and the Constructicons built the rest of Prime's body into an alligator, because when you have extra parts laying around you've got to build something, right?
Scrapper Joins The Combiner Wars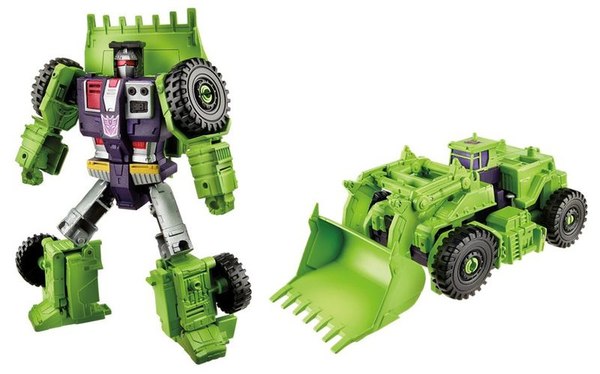 Combiner Wars Scrapper is very much in line with the original toy and animation models, with a head that leans more towards the cartoon. He's much more detailed, and his original sticker details are now paint operations, making for a sharp-looking update.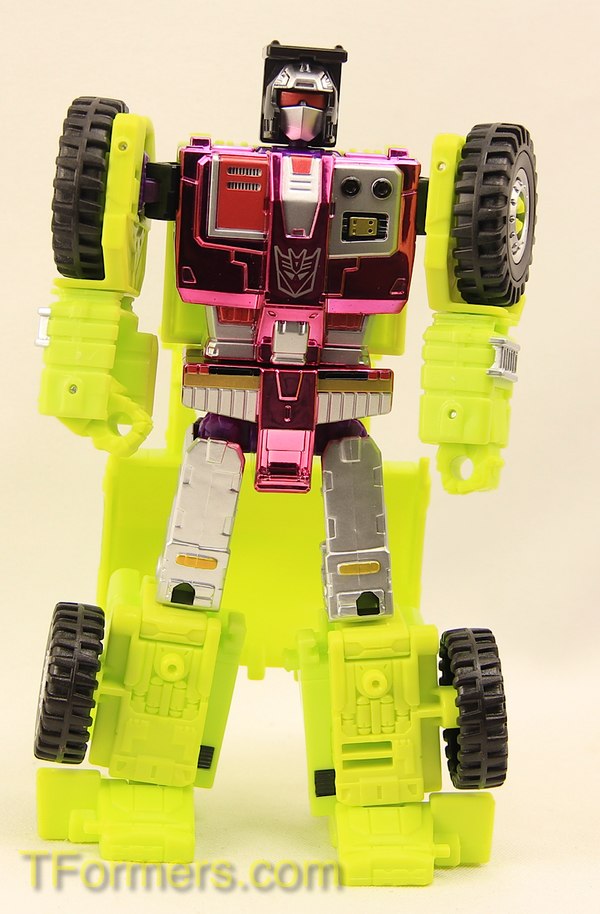 SDCC Scrapper replaces most of the Constructicon Purple on the toy with a more magenta-leaning vac-metal finish. Regardless of how you may feel about chrome, this is one of the best and most consistent applications of it in the SDCC Devastator boxset. Otherwise, SDCC Scrapper also gains some silver paint apps for the ladders on his side, which make it a pretty nice looking payloader.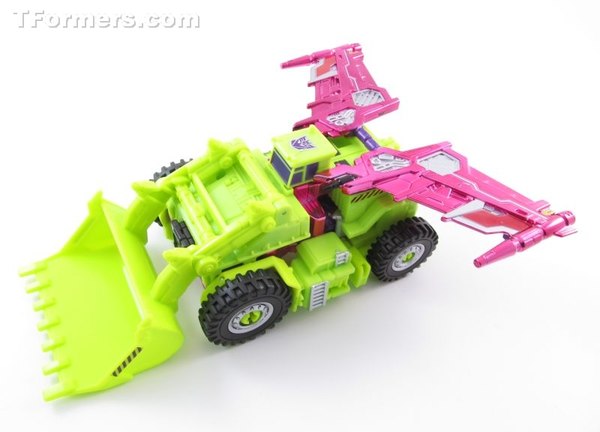 Scrapper can mount the actual wings from the Super Wing piece, but not the central block, which contains the engine. So there goes the plausibility of the flying construction vehicle of our youths...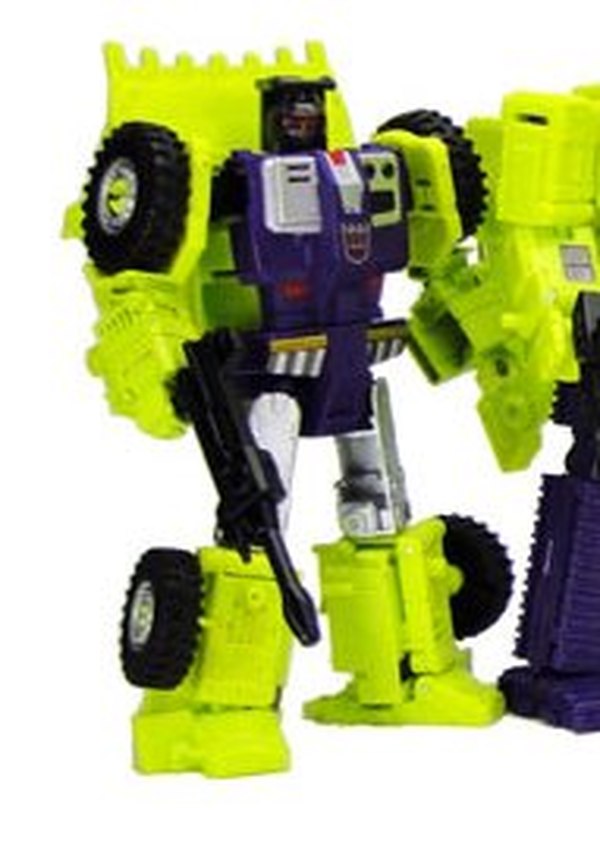 Unite Warriors Scrapper has a somewhat less colorful chest- but that's not what most people care about with this particular figure. One of the issues people have expressed with both Hasbro versions of Scrapper is the lack of elbows - which has been described by Hasbro as a measure to keep Devastator as stable as possible while Scrapper's arms collectively become his right heel. TakaraTomy has elected to brave the consequences, however, and added Scrapper's elbows into their Unite Warriors release of Devastator, along with the Constructicon's sidearm. It remains to be seen whether this causes any stability problems, but we'll find out when UW04 is released in December!
Next time, we'll look at the design history of the next Constructicon of the Day!