The DK-15 Deluxe Upgrade Kit contains a selection of new and improved accessories and attachments for the multiple versions of Transformers Studio Series Optimus Prime.
This Deluxe DK-15 Upgrade Kit is compatible with Transformers Studio Series:
• 05 Optimus Prime
• 32 Optimus Prime
• 44 Optimus Prime

This deluxe version also includes a bonus golden axe! PVC, POM and ABS.
The kit will be released in June 2020 for a price of $37.99 USD. Read on to see the full details and images on the and product details on this set. You can pre-order the kid now from our sponsors at the following links: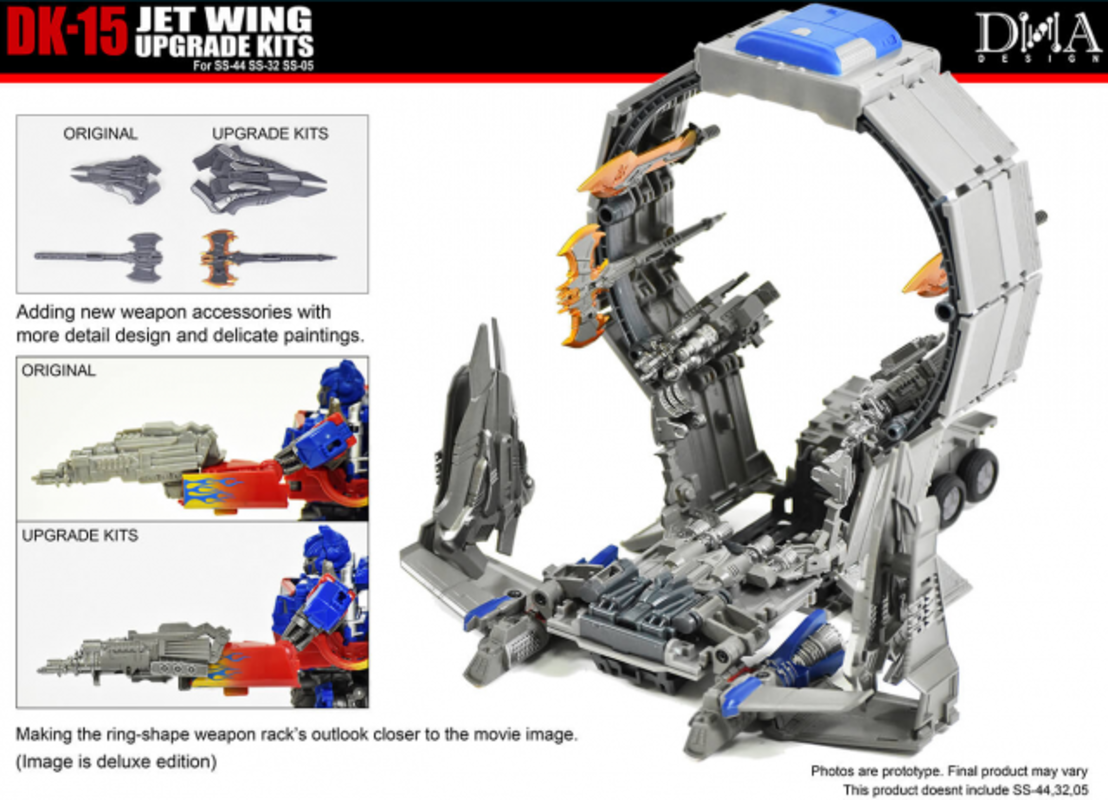 PRODUCT FEATURES
• An array of weapons and accessories
• Third party upgrade kit
• Made of plastic
• Optimus Prime figure sold separately
• Trailer sold separately
• Product is brand new and in mint condition
PACKAGING CONTENTS
2 x Deluxe Shields
2 x Deluxe Ion Blasters
2 x Trailer Leg-Stands
2 x Deluxe Fire Swords
1 x Deluxe Fire Axe
1 x Deluxe Jet Pack
1 x Bonus Deluxe Golden Axe