With everyone staying home from the Coronavirus (COVID-19) pandemic, it seems like a great time to re-watch all those Transformers TV shows that have been produced since the debut of Generation on September 17, 1984. Since then we have had 22 different TV shows in the USA and Japan alone. That said, we are running a fan poll asking what is your favorite Transformers Animated Series. We have consulted the
Wikipedia
to help categorize the poll options with some minor changes made for stylistic reasons as follows:
Generation 1
The Transformers
The Headmasters
Super-God Masterforce
Victory
Zone
Beast Era
Beast Wars / Beast Wars Metals
Beast Wars II
Beast Wars Neo
Beast Machines / Beast Wars Returns
Robots in Disguise
Robots in Disguise / Car Robots
Unicron Trilogy
Armada / Micron Legends
Energon / Super Link
Cybertron / Galaxy Force
Transformers: Animated
Transformers: Prime
Aligned Continuity
Rescue Bots
Transformers Go!
Robots in Disguise (2015)
Prime Wars Trilogy
Combiner Wars
Titans Return
Power of the Primes
Transformers: Cyberverse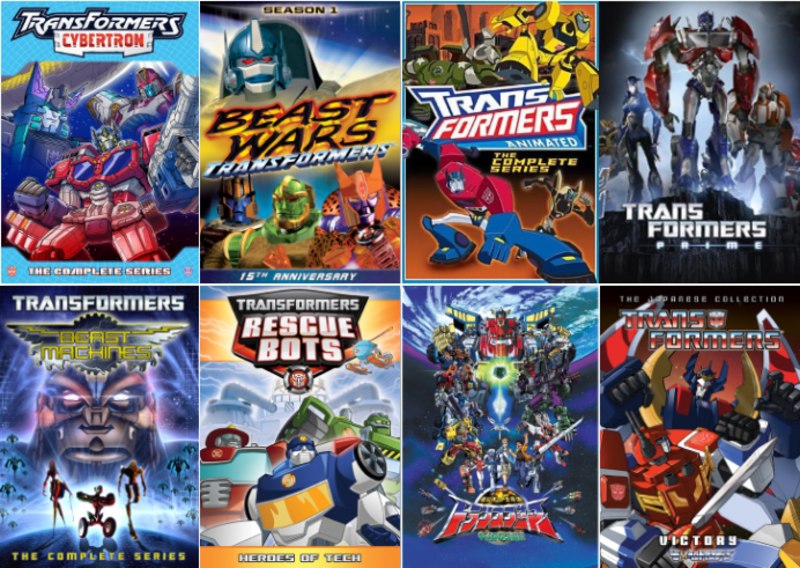 BaCon
-
2020-03-25 @ 5:19 pm
Honestly, I can watch and enjoy just about everything, some more than others. My favorites are Beast Wars, Beast Machine and Prime in that order, but if I had to chose one, itsBeast Wars for life.
MxBxM
-
2020-03-25 @ 5:13 pm
Beast Wars for life. Yes, G1 started it all and was fantastic for its time, but having watched the whole series again as an adult, it is obviously aimed at kids with only a handful of episodes that stand out. Post movie gets even worse.
Beast Wars is the opposite, it is even better. The story continuity, the very different personalities of the characters, the interesting plot, and the G1 connections, it is so good. Graphics aside, it is still best written TF show.
My second will have to be TF Animated. Very close in story quality and interesting characters.