Fans Hobby takes off with new color images and product details for their Master Builder MB-23 Destroyer and MB-23 Fright Storm figures. The unofficial MP style remakes of the Transformers G1 Masterforce Buster and Dreadwing characters are looking great in full color. Looks for these figures to ship in July and September 2023. Read on to see the product details with images that follow.
Master Builder MB-23 Destroyer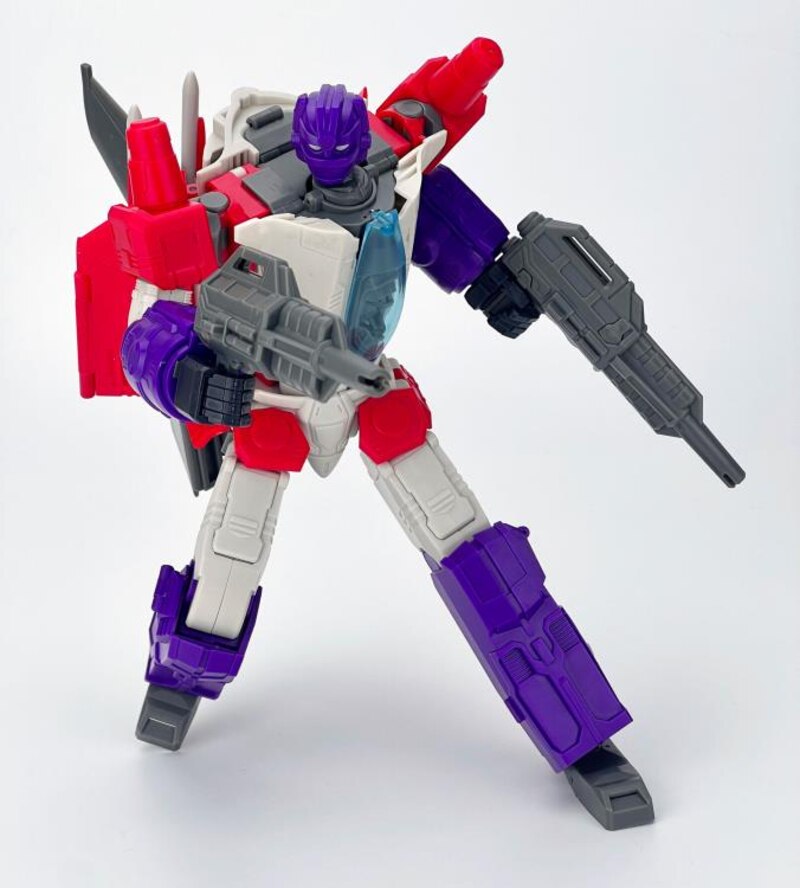 Retail Price: $130 USD
Release Date: July 2023
From Fans Hobby comes the Master Builder MB-23 Destroyer converting robot. This robot features a red, white and purple color scheme and can convert into a jet plane. This highly detailed Destroyer figure is a terrific addition to any collection.
Other figures shown not included
Product Features
• Approximately 9.25 inches (23.5cm)
• Made of ABS and POM
• Converts from robot to jet form
• Highly articulated
• Highly detailed
Master Builder MB-23A Fright Storm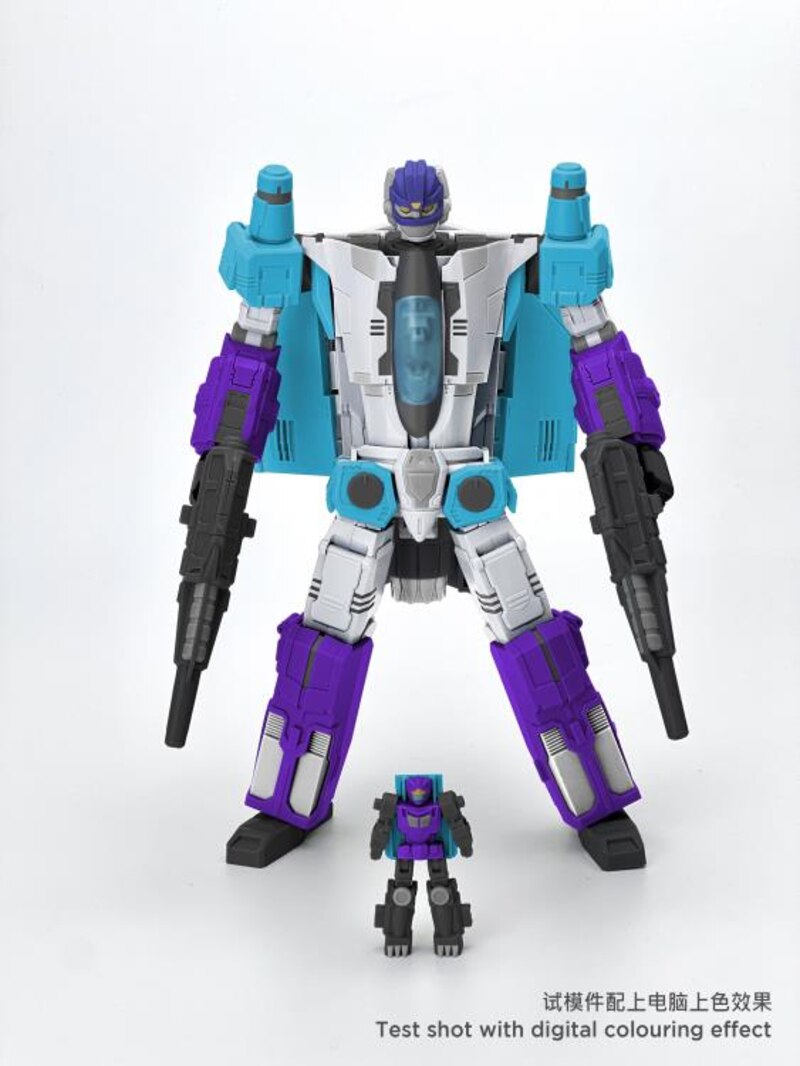 Retail Price: $130 USD
Release Date: September 2023
From Fans Hobby comes the Master Builder MB-23A Fight Storm converting robot. This robot features a light blue, white, and purple color scheme and can convert into a jet plane. This highly detailed Fright Storm figure is a terrific addition to any collection.
Product Features
• Approx. 9.25 inches (23.5cm)
• Made of ABS and POM
• Converts from robot to jet form
• High poseability
• Highly detailed