The original G2 Release of Thunder Clash never made it to the USA, IF we are not counting the KB Toys Machine Wars Optimus Prime edition. So this may be welcome news for G2 and garish colored Transformers fans.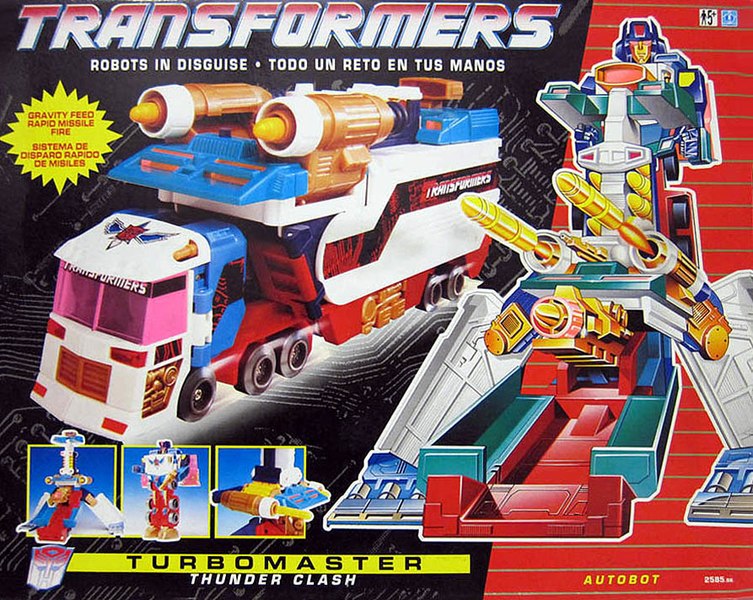 Original G2 Thunder Clash Figure
The MP-Style figure looks really good actually, with all the glare of the original and lots more flare in the mold design that looses the base-mode for a powered up mode that is quite awesome looking.
Read on for more details and in-hand images, with many thanks to WeChat user mohunzhi, while we wait for this guy to ship soon. You can pre-order the Fans Hobby MB-16 Lightning Eagle at the following sponsor links:
+ BigBadToyStore.com
+ RobotKingdom.com
+ TFSource.com
MB-16 Lightning Eagle by Fans Hobby is Masterpiece Scaled, highly posable and features ABS parts! MB-16 Lightning Eagle stands 12.5 inches/32CM tall in robot mode and transforms into an armored cab and tractor trailer, to robot and back! Includes two giant barelled cannons and Blaster Rifle.
Figure Features:
- Masterpiece Scaled
- 12.5 inches / 32 CM tall in robot mode
- ABS Parts
Figure Includes:
- 1 x MB-16 Lightning Eagle Figure
- 2 x Barelled Cannons
- 1 x Blaster Rifle