Following the leaked images from a while back. Hasbro just fully revealed by way of IGN and Hasbro Pulse is our first full look at the Transformers x Top Gun Figure Maverick with official images and details.
Brace yourselves, the robot is kind of strange looking, IMO. The figure includes a pair of hands, volleyball, and motorcycle accessories. The preorders for the figure begin today at 10 am PT today, with a listed MSRP of $49.99 USD to ship in October 2020. We are assuming this may not be an exclusive since it was not mentioed. We will update the post as soon as we know otherwise. Read on to see the details and images below.
Pre-Order now at Hasbro Pulse: hasbropulse.com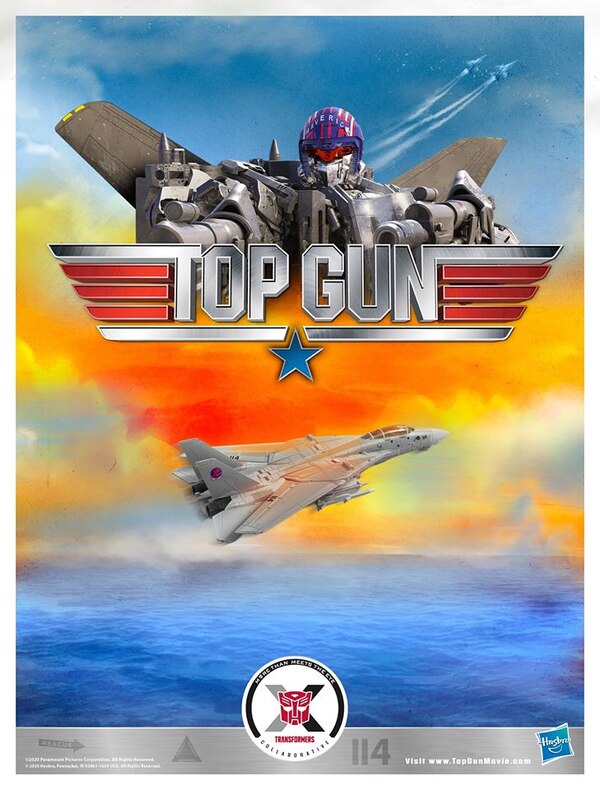 The new robot Maverick is a classic F-14 Tomcat in alt-mode and a volleyball-playing Naval aviator in robot mode. Seriously: one of Maverick's included accessories is a volleyball, for complete beach action. Maverick comes with two extra hands for beach volleyball and a "screen-inspired miniature motorcycle accessory."
...
The helmet is based on the design from the upcoming Top Gun: Maverick movie, so it spans time to create a cohesive bond between the Top Gun and Transformers of the 1980s and the newest trend of Transformers/80s property mash-ups.
Worlds collide in this Transformers-Top Gun mash-up pack! The iconic Grumman F-14 Tomcat jet from the Top Gun film is now a Transformers robot, called Maverick! And who makes a better wingman than a Transformers robot? He's always ready to go vertical in jet mode or dominate a slow-mo volleyball montage in robot mode. This Maverick robot figure features movie-inspired details, folding jet wings, and includes 4 missile accessories that can be mounted on figure's arms in robot mode and under wings in jet mode. Also includes a screen-inspired miniature pilot on motorcycle accessory. Converts from robot to jet mode in 25 steps.
Includes: Maverick figure, 5 accessories, and instructions.
Figure scale: 7 inches