Today only, Bluefin Brands are offering 50% savings on Megatron IDW (Autobot Ver.) "Transformers" from Flame Toys. This FURAI MODEL features over 40 moveable joints for an added ease of posablity and is a great starting point for beginners. No glue or paint is required to complete your model.
Most of us know Megatron as the leader of the Decepticons. However, comic book publisher, IDW, took things a different route with 'Dark Cybertron". It was here where Megatron chose a different path and took up arms with the Autobots. Look closely at the model kit and you will see the Autobot insignia across Megatron's chest. Certainly, a fun edition to your Transformers collection.
This offer expires June 2, 2020 at 9AM PST while supplies last. Don't Delay Order now - Flame Toys Megatron IDW (Autobot Ver.) Deal of the Day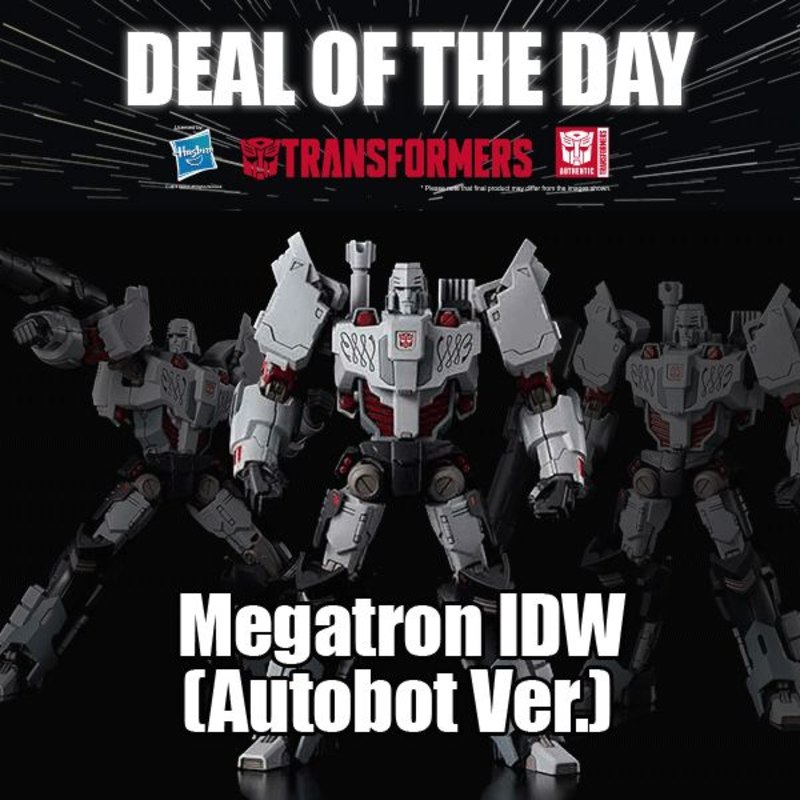 !