After a long wait, the fiftieth issue of More Than Meets The Eye is out this week... and on reading the prologue, RAC noticed something interesting. It's possible that the ultimate fate of one of the Lost Light's crewmembers is hinted at when you couple this year's lineup of Generations toys with the comic. While this supposition involves readily available preview pages, be aware that this post contains potential
SPOILERS
for MTMTE #50, the Dying of the Light storyline, and possibly future events!
From the preview: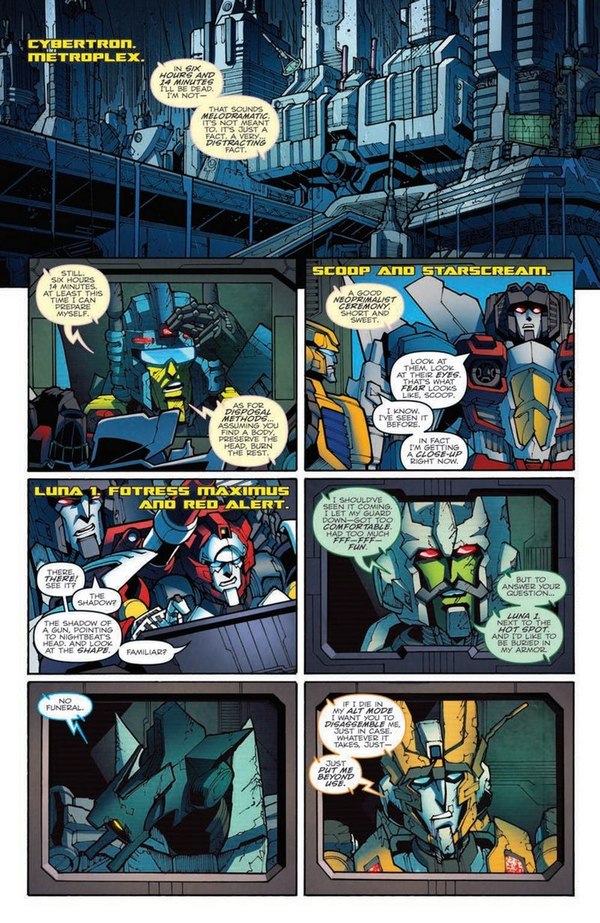 Frankly, with the nature of MTMTE it's easy to assume that most of the cast is going to come out of this predicament more or less intact... which is why I missed this line on the first readthrough. But on the second, something clicked.
Nightbeat's final request:
"As for disposal methods... assuming you find a body. Preserve the head, burn the rest."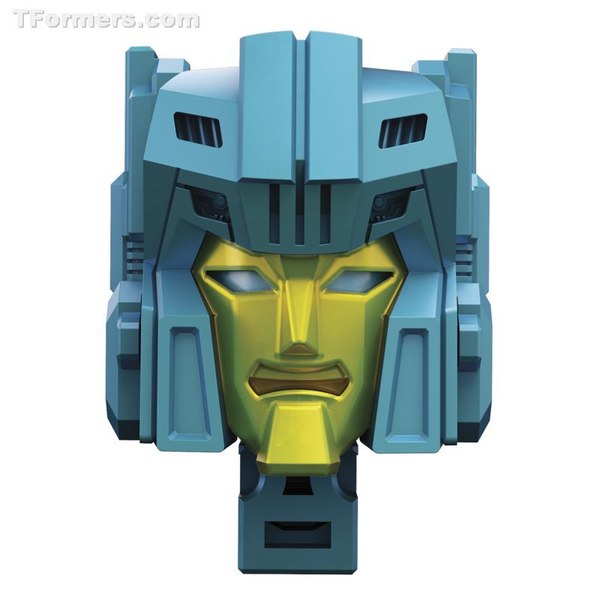 Nightbeat is scheduled for release this year in the
Titan Master
pricepoint: small robots which become heads, packed with vehicles but no formal bodies. Is this a hint that Nightbeat will not survive, and his head will be returned to Cybertron to take place in the
Titans Return
event later in the year? Or is it just a coincidence, or perhaps even James Roberts poking fun at Nightbeat's status as a classic Headmaster? There's no way to say for sure until
The Dying of the Light
continues, but if it is a coincidence it sure is an interesting one!