The Hasbro Investor Event 2021 begins and we're live online covering all the Transformers news and updates that are being talked about today. Hasbro projects 2021 to be slightly below 2020, however they are focused on launching new products and entertainment initiatives that we are reporting on below.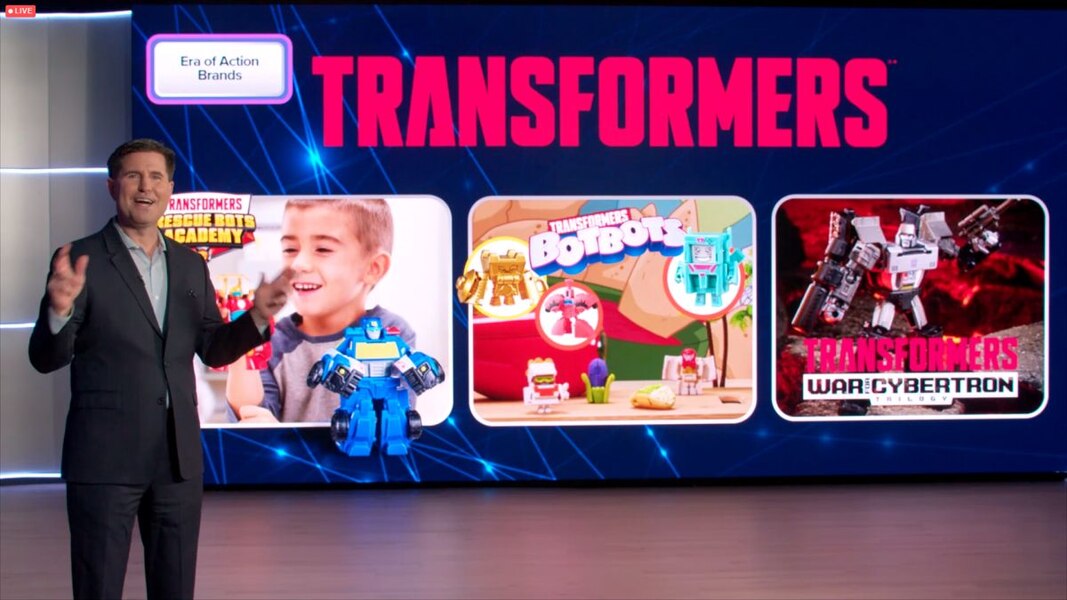 UPDATE - The Live Stream has ended. But here are the main Transformers news updates from the event:
• New Animated Transformers cartoon series Coming from eOne & Nickelodeon - PRESS RELEASE
• Transformers BotBots Cartoon Coming to Netflix - PRESS RELEASE
• Transformers Cyberverse to Continue
• Transformers 7 Live-Action Feature Directed by Steven Caple Jr for 2022 release
• Transformers Animated Feature Film Directed by Josh Cooley in development
• Transformers War For Cybertron: Kingdom trilogy final installment coming to Netflix July 2021
• Transformers Toys Initiatives to be focused on the following age groups and series:
- Preschool with Rescue Bots
- Kids with BotBots
- Mature fans with the War For Cybertron.