Today is Hasbro Pulse Con 2023 Transformers Brand Panel day when Hasbro's product team drops new reveals for fans. Tune in to get the scoop on all the Transformers surprises that will be coming our way in 2024. Read on to watch the official Fanstream along with our report and images to follow.
New reveals are open for preorders from all our sponsors at the following links later today starting at 4 pm ET / 1 pm PT on Hasbro Pulse, and 5 pm ET / 2 pm PT from online retail:
UPDATE - Legacy United Wave 1 Official Images & Product Details Are Here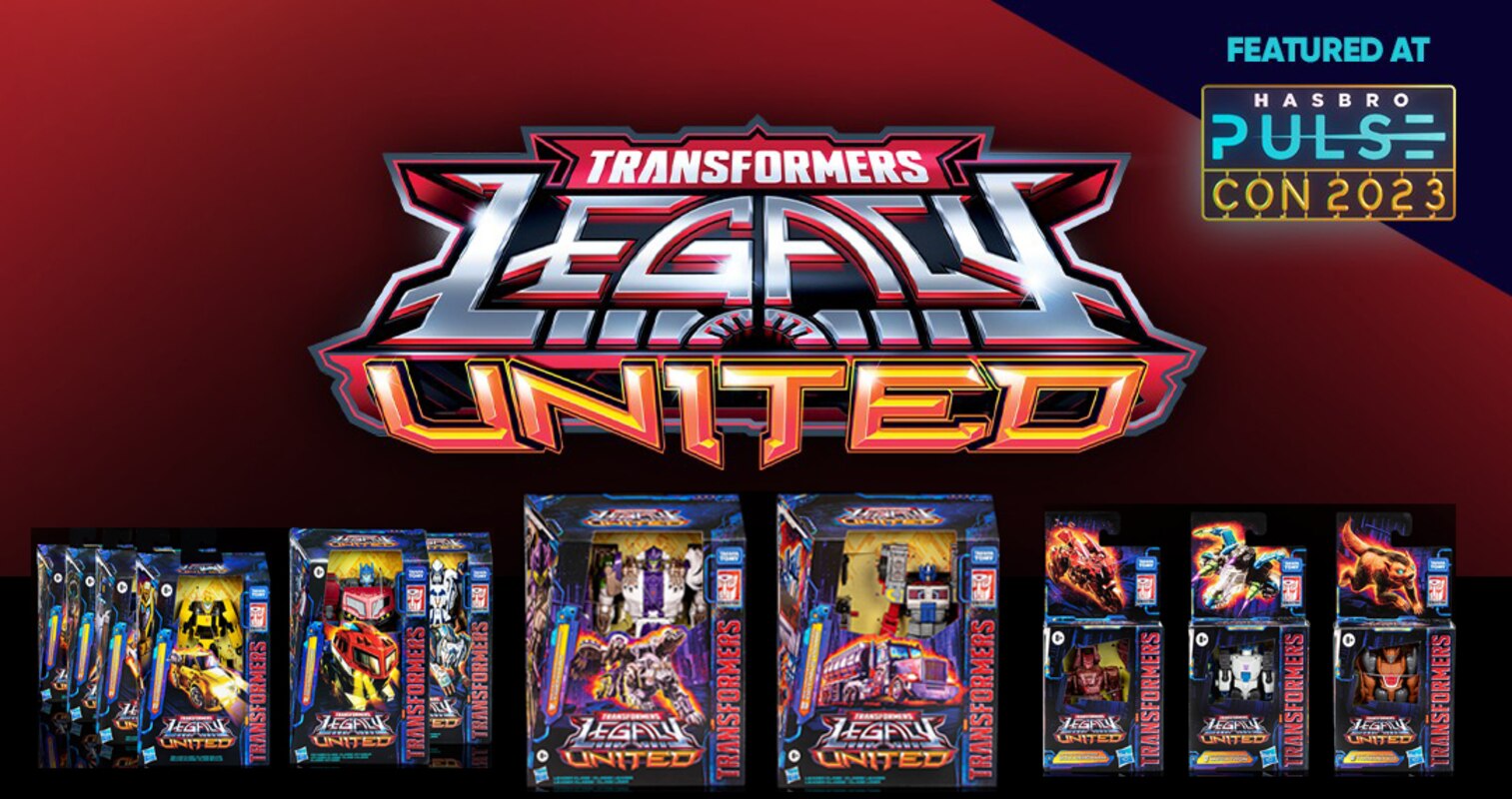 Transformers Team Hosts - Bmac, Mark Maher, Evan Brooks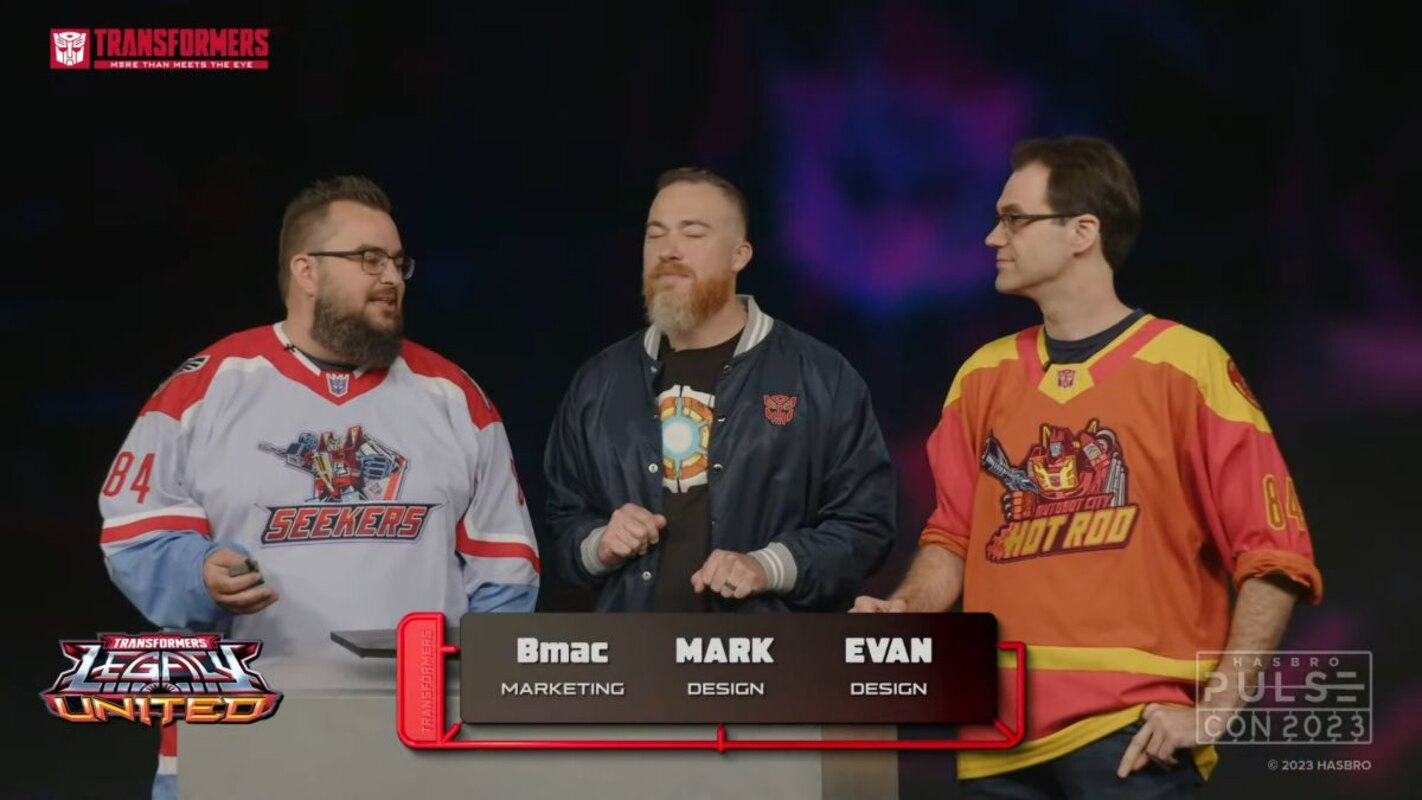 Transformers United Wave 1 January 2024
2024 is 40 Years of Transformers History!!!!
NEW POSTER
CORE CLASS
Energon Megatron
+ Has tank sword
Beast Wars Tasmania Kid / Snarl
+ Beast Wars Japan toon name
+ Was Snarl in toy line
Infernac Universe Bouldercrash - Rock I Armorizer
+ Headmasters / Rock Lords Inspried
+ Converts to rock weapon
+ Cycle alt mode
DELUXE CLASS
Infernac Universe Magneous - Rock II Armorizer
+ Can be figures and parts for other toys
+ Rocklords inspired
+ Off-road vehicle alt mode
Animated Bumblebee
+ Has extended articulation
+ Cartoon inspried design
+ He's yellow!
Rescue Bots Chase
+ 3 part Energon claw
+ Arm blasters
Cyberverse Windblade
+ Great head deco
+ Has fan blade and sword weapons
VOYAGER CLASS
Prime Thundertron
+ Has ZOID inspired alternate Liger mode
Animated Optimus Prime
+ Extendable axe
+ Light-bar comes off
LEADER CLASS
Beast Wars Tigertron
+ Brand new mold
+ Uses elements of Kingdom Airazor and Tigatron
G2 Laser Optimus Prime Refresh
+ Leader packs have open windows now
EXCLUSIVE PACK
Hot Shot & Mini-con Jolt Pulse Con Exclusive
+ First Generations Mini-con
Robosen
Robosen Grimlock Promo Video
+ Showing various voice commands
Transformers Hall Of Fame
+ Person: Taiko Ejima Takara Designer
+ RID Character: Sky-Byte
+ Legacy Toy: Armada Optimus Prime Commander
HasLab Deathsaurus
+ New unboxing coming soon
+ Going into Production
+ Two boxes well-packed
+ Sorry no HasLab in 2023, but maybe an "Omega" type reveal next year for the 40th.
---
PANEL OVER STAY TUNED FOR UPDATES!
New reveals should be open for preorders from all our sponsors at the following links later today at 4PM ET / 1PM ET on Hasbro Pulse, and 5PM ET / 2PM PT from online retail: