Fans are standing by for what we expect to be the most EPIC reveals of the year when Hasbro's Transformers Marketing & Design team gives us a fresh news update on new Transformers products and more. We have already learned about the Titan Class The Arl, leader Galvatron, and deluxe Scorponok, but there is surely way more than meets the surprise. Read the panel details below, and check back with this page for news and updates from the live stream as it happens!
Hasbro Transformers Brand Panel
Panelists: Rachel and Mark from Hasbro Transformers Brand Team

Live Stream Reveals - follow links for more info and images

Worlds continue to collide on Transformers! Join members of the Hasbro Marketing & Design team as they reveal toys from Wave 3 Kingdom and share some exciting news about the final chapter of Netflix's Transformers: War for Cybertron trilogy. Don't miss out as we take a closer look at Kingdom Commander and Titan Class figures, including a first-time character to appear in toy! And if you thought the Pulse exclusive weapons pack was epic, you'll find the next one to be a blast. Finally, we will reveal a new Pulse exclusive toy capsule in partnership with IDW Publishing that will turn the Transformers universe upside down. Get ready for a panel that's... More Than Meets the Eye!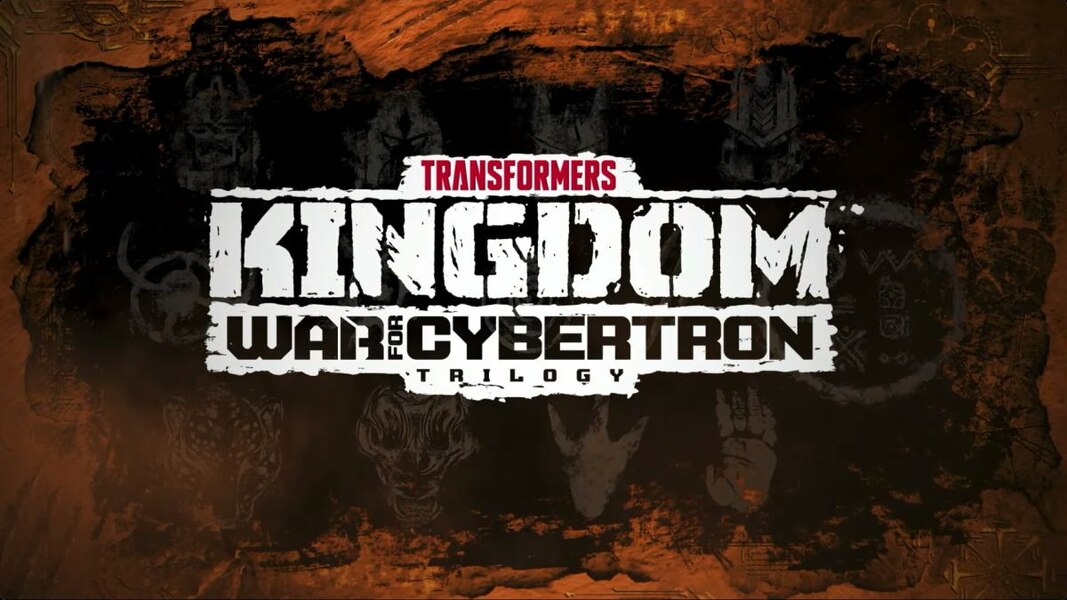 Titan Class The Ark
• 19 inches
• Battle weathering
• Landing gear
• Ramp with tiny Optimus Prime
• Bast Effects
• Teletran-1 with TV screens
• Golden discs stored behind
• Navigator Globe
• Mainframe figure
• Box shown (images below)

Commander Class Rodimus Prime
• Matrix of leadership in chest
• Replay on the movie from Hot Rod to Rodimus
• All new parts
• Folding rifle
• Energon Blue blast effects
• Sword of primus
• Trailer mode is BIG with storage places
• Gun turret
• Many ports for adding other accessories
• Angle joints and lots of articulation
• Packaging shown

Leader Class Galvatron
• New sculpt
• Plasma cannon with two arm placements
• Blasters for hand and store on the back
• Matrix with chain as shown in the movie
• Classic gun cannon mode is posable
• Matrix chain placement

Voyager Class Rhinox
• Gold and silver tones
• Accurate rhino beast mode
• Articulated mouth
• PVC horns
• Store weapons on back
• Completes Beast Wars S1 team

Deluxe Class

Scorponok
• Super creepy show accurate colors
• Bee Missle weapon
• Cyberbee
• Accurate real-life scorpion
• Creepy color scheme
• Bee and Missle can swap sides

Tracks
• Like a Mini-masterpiece
• Cartoon look and head
• Swiveling guns
• G1 blaster
• Faithful alt mode
• Flying card alt mode
• Fins on back
• Chrome rims

Wingfinger Fossilizer
• Custom builder figure
• Pretydactyl dinosaur
• Articulated mouth
• Bone colors
• Maximal ninja robot design
• 3-way combiner with Paleotrex and Ractonite

Core Class - both core figures will be offered at retail only this FALL, no preorders today.
Dracadon Fossilizer
• Vertibreak Recolor
• Radioactive Green deco

Soundwave
• G1 design
• Laserbeak tape
• Tape bay opens to hold tape
• Has both weapons
---

Hasbro Pulse Deluxe Class Exclusives

Tricranius Beast Power Fire Blasts Collection Pack
• Blass Effect Pack
• Ractonite Fossilizer redecot
• 19 Effects in red and ice blue colors

Shattered Glass Blurr
• Special T-Shirts
• Part of 5 figure capsule program
• IDW "Shards" Special Charcter Comic series
• Studio Series 86 mold
• Wirtten by Danny Lore, Art Guido Guidi
• SG Deco with lightening paint apps
• Spark unit and blaster weapon
• New sculpted head with eye patch and scars
• Angular window box design
• Blurr is hunting Starscream in comic story
• More SG toys will be revealed in next few months
---

Collectors Edition Auto-Transforming Optimus Prime
• Introduces by Jay and Silent Bob!
• Auto-Transforms on voice command
• 19-inches tall
• Has 26 voice commands
• Made of 60 microchips and 27 servo motors
• Mobile app control
• $699 MSRP!!!
---

Hasbro Pulse Fans Fest 2021 Live Stream - Transformers panel starts at 40:00