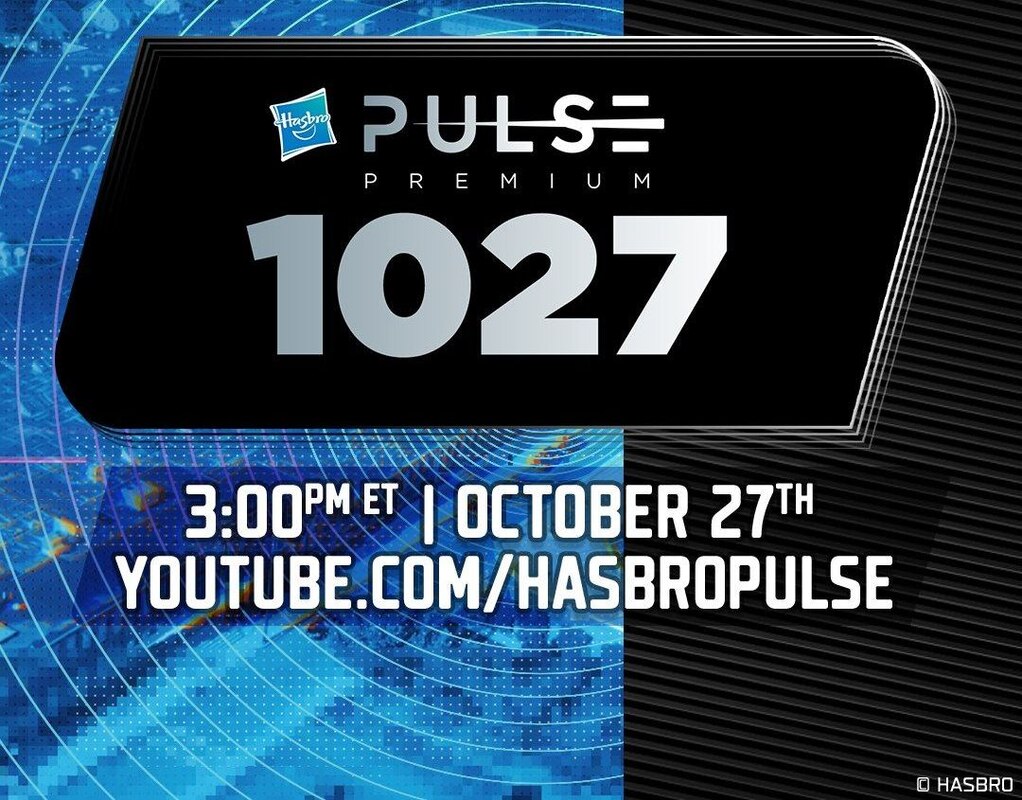 UPDATE - 2024 Studio Series Reveals Coming to MCM London Comic Con 2023
Hasbro Pulse has officially announced their annual Premium 1027 event for October 27th, 2023 that will be taking place at 3pm ET / 12pm PT for members only. Though we can see from the Entertainment Earth Drop Zone, there will likely be preorders open from most online retailers as well. Bmac mentioned we'd be seeing the 2024 Wave 1 Studio Series toys sometime after Pulse Con, and this may be the event, considering we know there are reveals for a few classes.
HASBRO PULSE PREMIUM MEMBERS! It's official, the Hasbro Pulse Premium 1027 Event is back! Join us on Friday, October 27th at 3:00pm ET on the Hasbro Pulse YouTube Channel for an exclusive show just for YOU! Prepare for new product reveals, content, and exclusive first access to pre-orders for your some of your favorite brands!
Not a Hasbro Pulse Premium member yet? No worries - you can sign up today! Head over to hasbropulse.com/pages/1027-2023 for more information!