The Hasbro Pulse Transformers Fanstream LIVE news event begins April 4th at 11:00am ET / 8:00am PT! We we are covering all the reveals with updates and more as it happens. Watch the live YouTube stream below with notes on each of the products revealed as well as official images and preorder links that should go up at 1pm Est / 10 am Pst today at the following sponsor links:
Transformers Team
• Ben - Marketing
• Delany - Marketing
• Evan - Designer
• Mark - Designer
• Sam - Designer
Transformers Legacy Evolution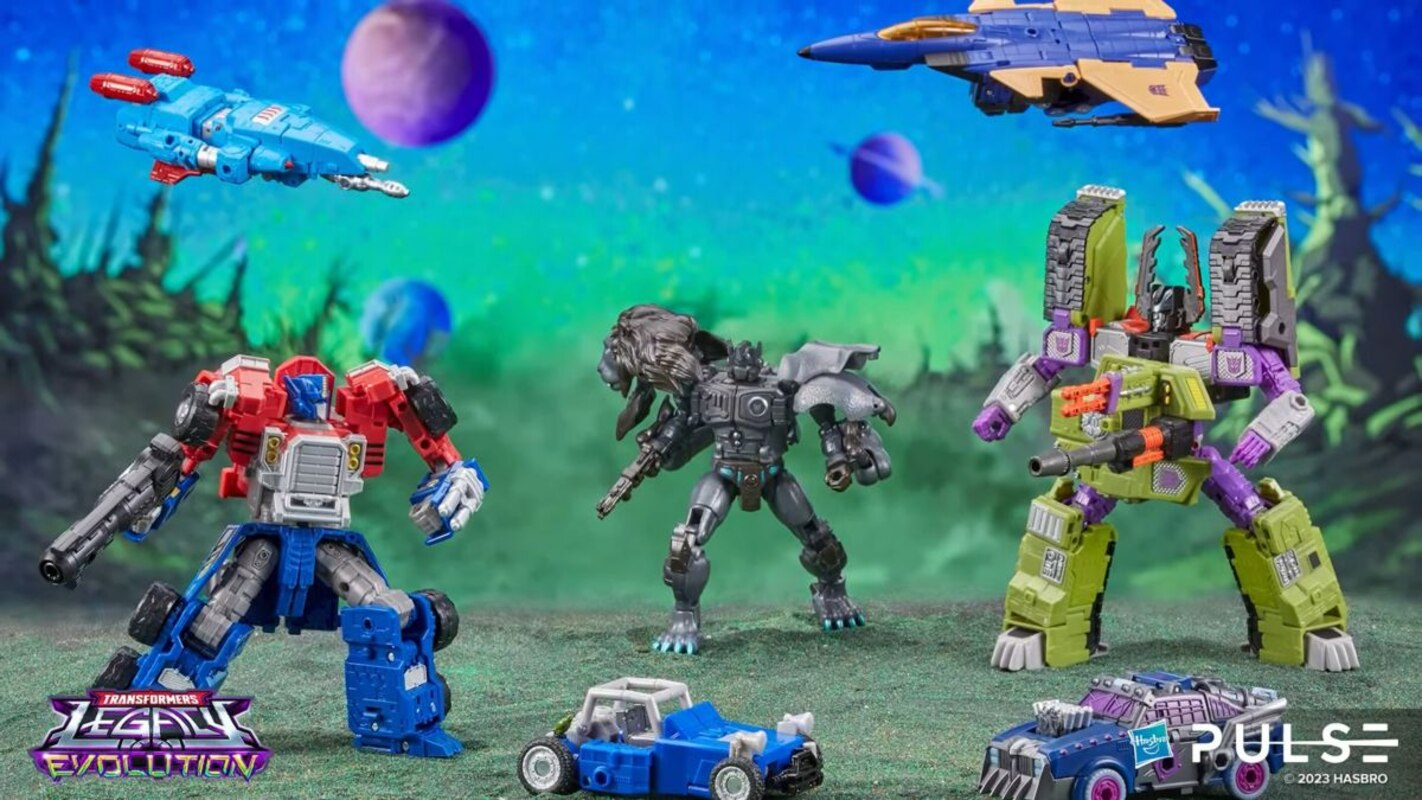 War Dawn 2-Pack
• Comic-Con Exclusive
• Erial & Dion
• Dion Kup mold partial
• Erial Arcee mold partial
• Erial has Elita weapon
• Aerialbots set hinted at
Core Class Swoop
• Arm of Volcanicus
Core Class Skarr
• 6th team member
• Medic character
• Arm of Volcanicus
• Concept homage
Deluxe Beachcomber
• Paradise Parakeet
• Evo-Fusuion Grill Weapon
• PVC tires
Deluxe Devcon
• Gun turret on head
• Blurr mold partial
Deluxe Axel Grease
• Female character
• First Decepticon Junkion
• Scraphook redeco
• Inverted Junkion colors
Voyager Dirge
• Reissue figure
Voyager Nemesis Leo Prime
• Has bonus weapon
• Deco based on animated appearance
Leader Armada Megatron
• Based on toy and animation designs
• Torso expands
• Has many 5mm ports for many new options (Minicons?) coming
• Hands can be swapped out for weapons
• Tank barrel has 5mm connector
• Hand cannon
Commander Armada Optimus Prime
• Video presentation by original Takara Micro Densetsu / Armada designer Hasui-san
• 20 Years commemorative
• 3 modes
• Super Mode Combination
• Double Blaster Arm Cannons
• 5mm ports all around
• Enhance articulation
• In scale with Armada Megatron
• Box shown
• Will go up for preorder later
Titan Nemesis Spaceship
• Boarding bridges
• Can stand vertical and horizontal
• Ship has weapons ports
• Command turret
• Blast effects posts
• Female titan
• Head is insignia that close and opens
• The Last Decepticon
• Has hidden options, omega ports
• Seekers and minibots in arms
• Shins come off and form canon weapons
• Should be on preorder in May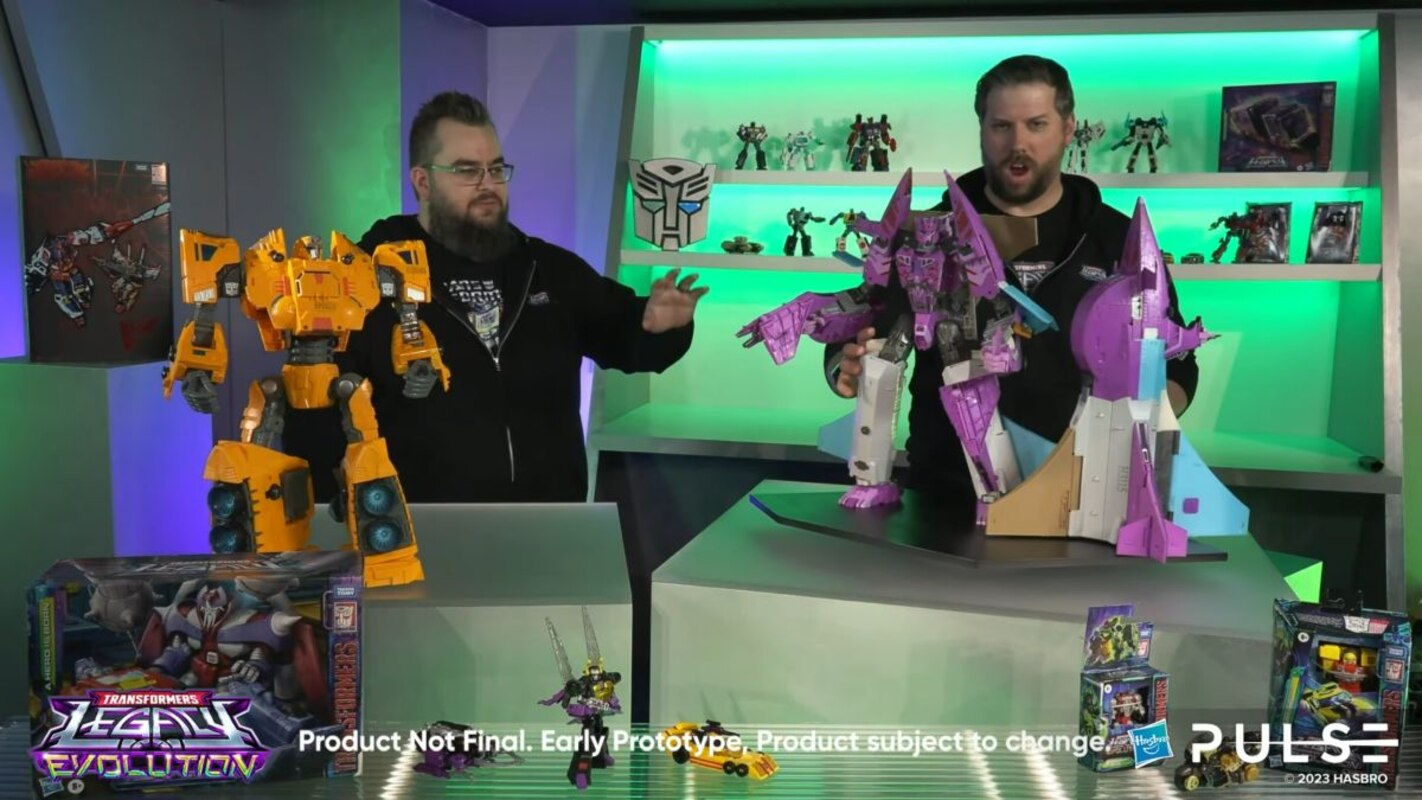 Studio Series Pipeline Reveals - Preorders coming in May 2023
Core Class Movie DOTM Bumblebee
• Pink Laserbeak figure mold in yellow
Deluxe 1986 G1 Brawn
• Gets his shining moment
Deluxe WFC Game Cliffjumper
• Bumblebee redeco
Voyager WFC Game Megatron
• Cybertronian tank mode
Voyager ROTB Rhinox
• Show me your Rhinox!
• 29 step conversion
Voyager ROTB Optimus Prime
• Target Exclusive
• Buzzworth Bumblebee
• Update to Bumblebee partial mold
• Said to be almost all brand new
• Offroad deco
• Has accessories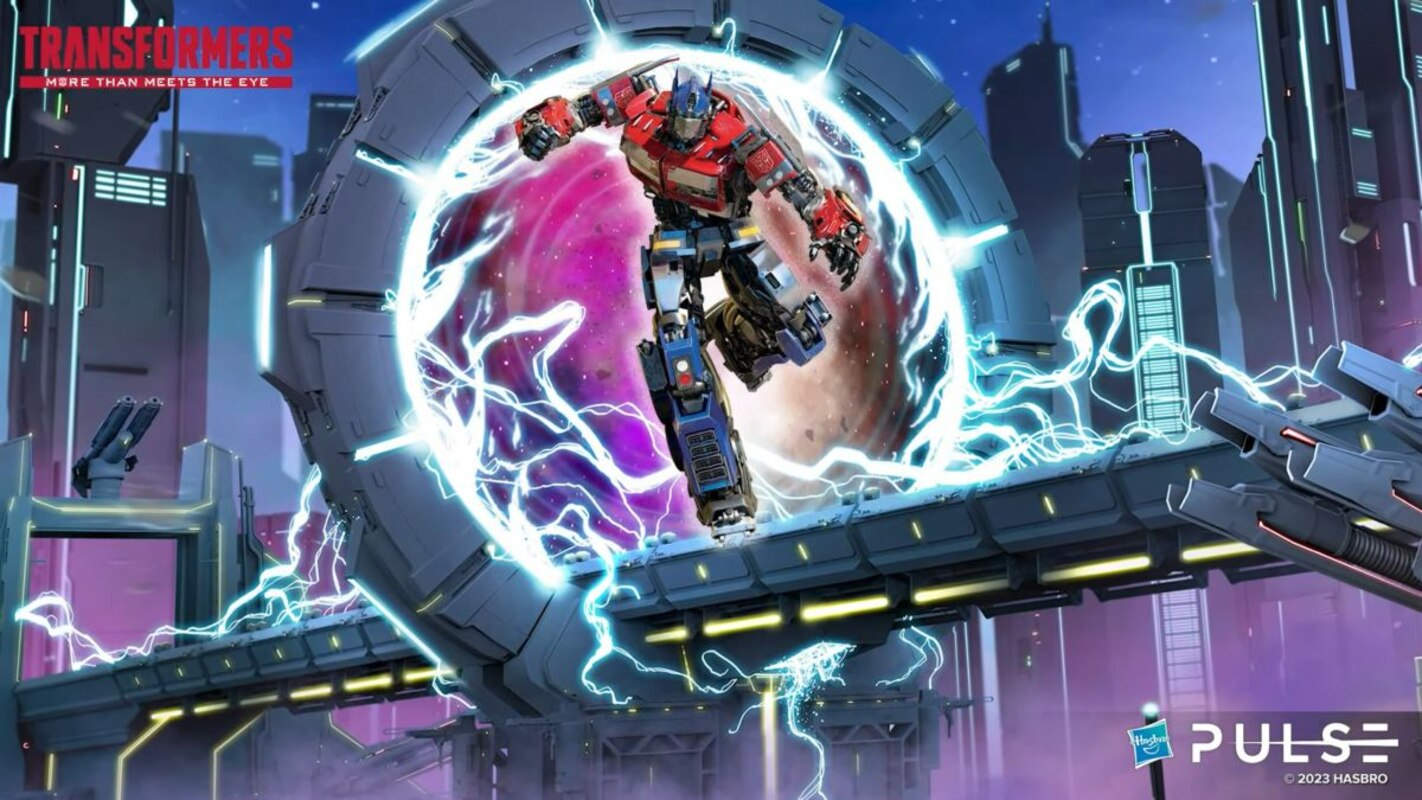 Fanstream Over!
Check out the online preorders going on today at 1pm Est / 10 am Pst at the following sponsor links: