Oz DeShaw has launched a crowdfunding project for an unofficial production of the planet Cybertron as depicted in the original Transformers cartoon TV show. Come to think of it, there haven't been much of anything representing Cybertron apart from the Primus toys that are an abstraction of the Transformers home, at best.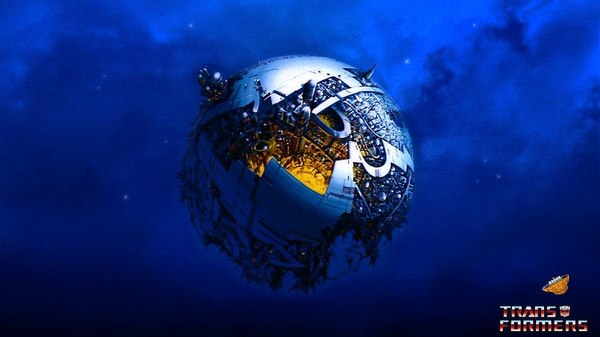 Original planet Cybertron as shown in the Transformers G1 cartoon.
From the looks of the prototype, Hot Steel Planet Sculpture does a nice job of capturing the classic Sci-Fi feel and the metallic look of the original cartoon while adding more detail and depth one would want in a statue. According to the project page, the final product will be a 12 x 14 x 6 inches sculpture intended for table-top or wall-mounted display and will feature over 500 individual buildings, metallic paint, die-cast bridges, and translucent back-lit parts.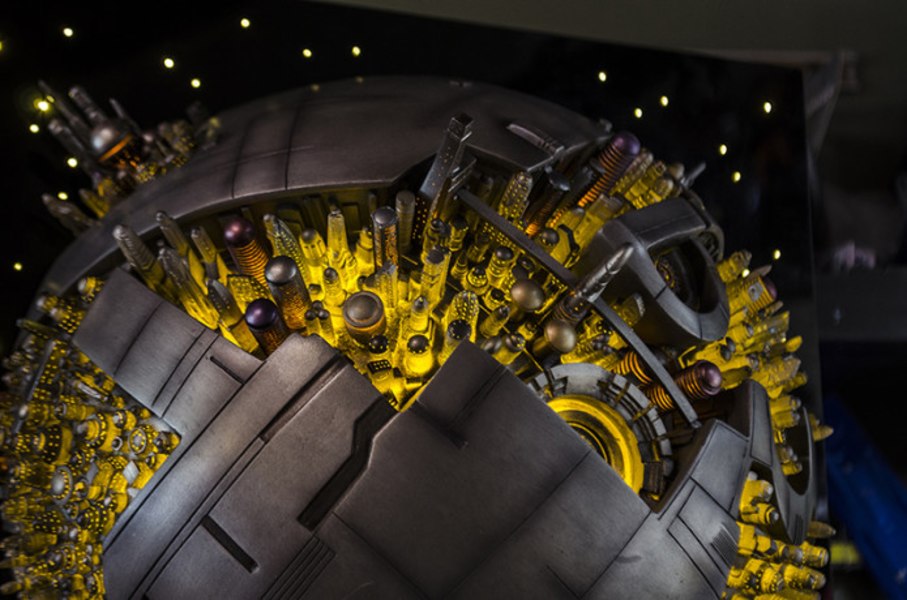 The project is looking for funding now, with prices starting at $1 for a prizes raffle, to the full-backer deal of $145 US for a final production of the Hot Steel Planet Sculpture with estimated delivery in July of 2020. More details can found at the link to Indiegogo campaign below:
https://www.indiegogo.com/projects/hot-steel-planet-sculpture#/
Have you ever been watching an old movie or TV show from when you were a kid and thought to yourself "Wouldn't it be cool if someone actually made that."?
I do that so much, it wound up becoming my job. I build stuff like this for major theme parks, movies, TV shows, video games, etc. Whatever the client can think of, I can make. But the one thing that's more fun than doing this professionally, is sharing with fellow fans. And that's what this project is about.
Basically what I made is a theme park/ movie quality miniature that we're taking straight to the fans. Thousands of hours of sculpting, molding, casting, and painting to create that iconic 80's image of a living mechanical world, shrunk down to the size of a wall clock.
This will be a limited production run, cast from my original masters. It will include translucent resin parts for the light-up city effect, metallic paint, and die cast bridges and over 500 individual buildings. Size is 12-14 inches in diameter and 6 inches deep. The statue is intended to be wall mounted or attached to the optional display stand.
Disclaimer: The pictures shown are of my hand-cast originals with the custom display bases I made for them. The final product will differ somewhat and I will post pics as soon as we have them. Also we have not determined yet what the final factory display stand will look like and whether it will be included or an add-on.
As I have already finished the sculpting and molding, this campaign is to fund the factory costs. While I can technically cast these myself, it is prohibitively expensive and so we are crowd funding a small factory run to make them affordable to everyone.
To make this process as smooth as possible, we have already sent the factory the samples for molding. I don't like holding on to other people's money, so we want to get these into production and shipped as quickly as possible. Given our experience with factory runs in the past, there is a good chance that we will be able to have these delivered by this summer.