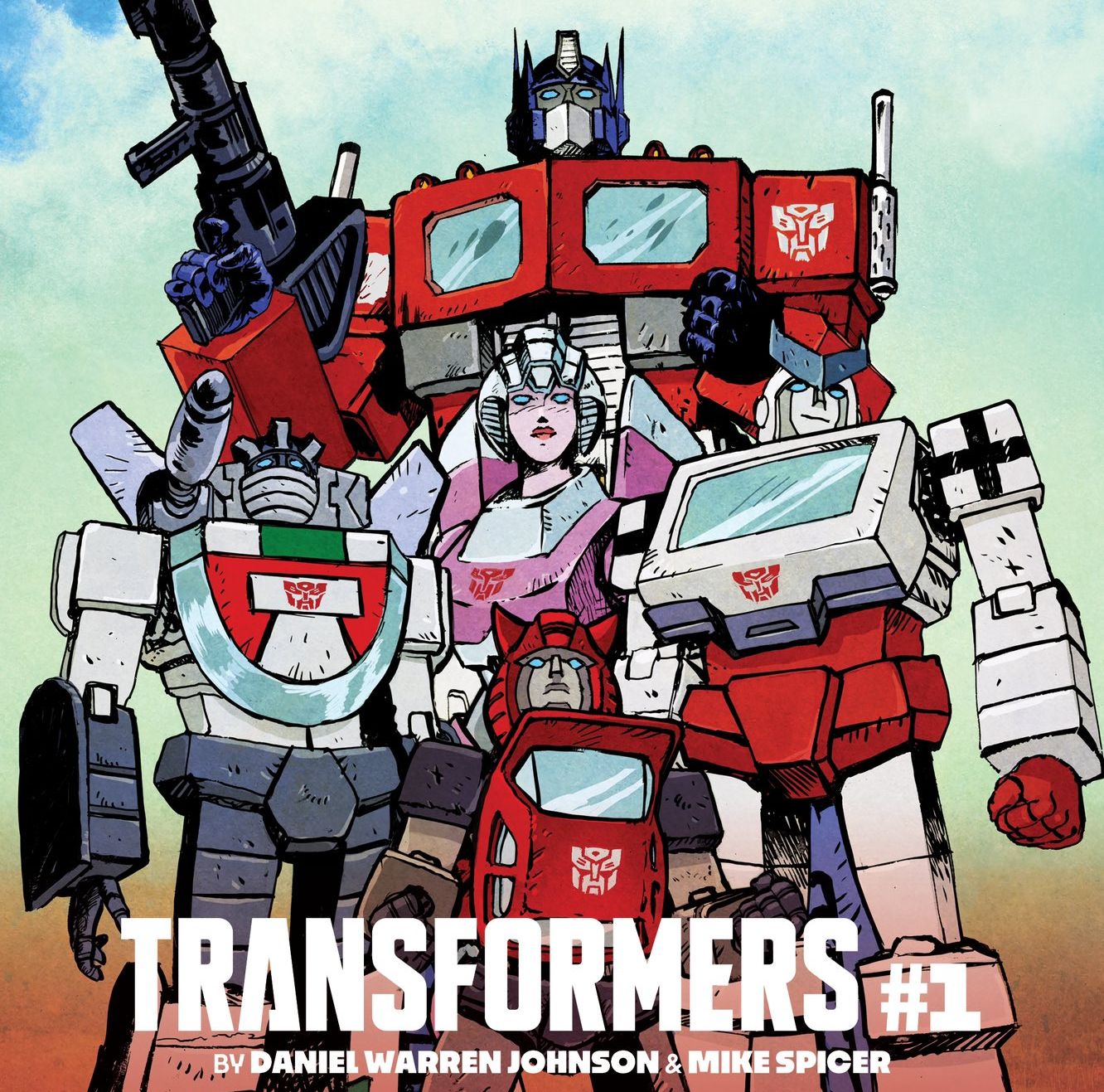 Today Skybound, in partnership with toy and game company Hasbro, announced the full lineup of Autobots team members that will appear in writer/artist powerhouse Daniel Warren Johnson's Transformers, launching with issue #1 October 4, 2023.
Teasers of each character appeared on Skybound social channels this week, showcasing the all-star team of Optimus Prime, Ratchet, Cliffjumper, Arcee, and Wheeljack. Fans should stay tuned to Skybound social channels next week, as the Decepticon team will be unveiled daily.
In the recent surprise heard 'round the world, Robert Kirkman and Lorenzo De Felici's Void Rivals #1 launched the all-new shared "Energon Universe" with the surprise first appearance of iconic Transformers character Jetfire. The stealth launch introduced the historic new partnership between Hasbro and Skybound, with Transformers and G.I. Joe comics finding a new home with the publisher.
Transformers #1 will be available at comic book shops and digital platforms including Amazon Kindle, Apple Books, comiXology, and Google Play on Wednesday, October 4, 2023.
Fans will discover more about the Energon Universe at Comic-Con International: San Diego this July, with Skybound set to announce programming and exclusive drops in the coming weeks.
Transformers #1
Release Date: October 4, 2023
Retail Price: $4.99 USD
Lunar Code 0623IM805
Transformers #1 begins an all-new era for the iconic Robots in Disguise from Daniel Warren Johnson (Extremity, Do a Powerbomb, DC's Wonder Woman: Dead Earth) and colorist Mike Spicer (Stillwater, Murder Falcon). Optimus Prime was supposed to have led the Autobots to victory. Instead, the fate of Cybertron is unknown, and his allies have crash-landed far from home, alongside their enemies—the Decepticons. As these titanic forces renew their war on Earth, one thing is immediately clear: the planet will never be the same. New alliances are struck. Battle lines are redrawn. And humanity's only hope for survival is Optimus Prime.
The Autobots team of Optimus Prime, Ratchet, Cliffjumper, Arcee, and Wheeljack promo images can be seen in the gallery below.