The sudden news spilling forth on the 2024 Transformers Animated Movie is a big surprise, wasting no time to follow the Transformers: Rise Of Beasts. Following yesterday's news, Collider has shared another exclusive from Lorenzo Di Bonaventura on the 2024 movie. This time we get official word that they'll be working with Industrial Light & Magic (ILM) on this, with some comments that the preliminary visuals are very impressive.
Having seen probably four shots from it, you've never seen anything like it, I'll say it that way. For sure, you'll go, "Oh my God, it's a whole thing." I'm not sure if I'm supposed to divulge it, but I'm going to. ILM is doing the animation.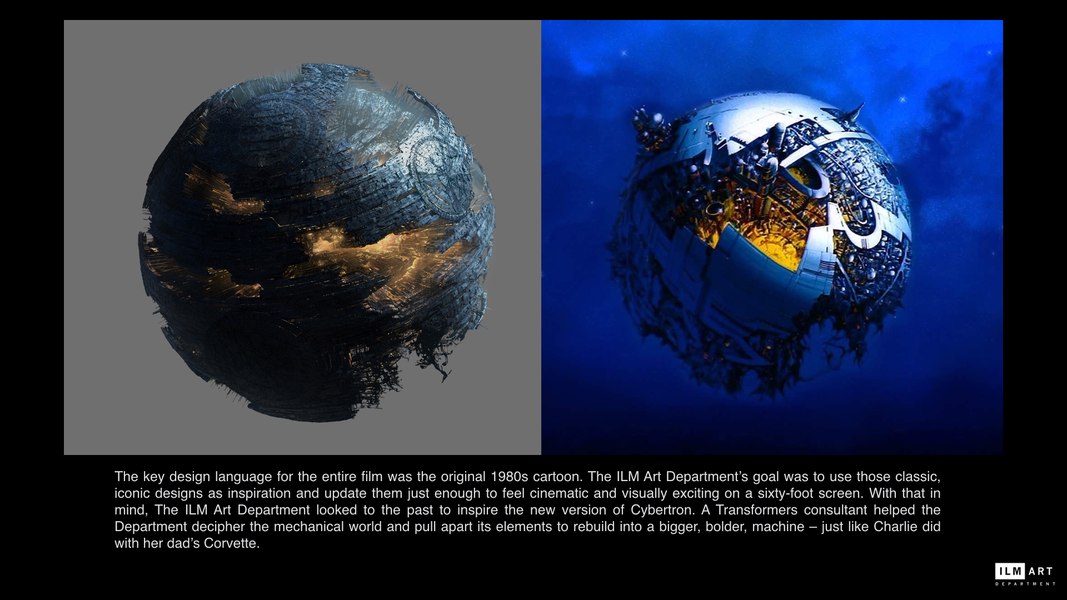 We also get some more feekback on a movie set on Cybertron, and how they are working off the opening sequence that was shown in the TF6 Bumblebee Movie (images below) and the many Bay films:
You know, I think one of the difficulties in the past, for instance, in rendering Cybertron is, if you have to try to create the whole planet, it gets really expensive. So when you look at the intro in the beginning of Bumblebee, or in [Michael Bay's] movies, we have different versions of it. This thing has to be a living, breathing environment, and so we have to create an environment that is unique to Cybertron, and given the history of Primus and all the things that go behind it, we're allowed to inhabit, if you would, the planet in a way you couldn't do it in live-action. Thankfully, ILM is a great partner in that.
Read more about the 2024 Transformers Animated movie on collider.com