Don't ask me why, but Hasbro and Takara Tomy keep trying to make small die-cast type cars ala Matchbox and Hotwheels. There have been many attempts at these toys starting with the G2 Go-Bots and subsequent Spy-Changer toys that had the luxury of transforming, but lacked the die-cast body element their competitors have. Eventually, we saw some metal in Hasbro product in the Speed Stars that came out in 2010 for the Dark of the Moon film, and even some more recent Transformers Metal cars for Robots In Disguise (2015).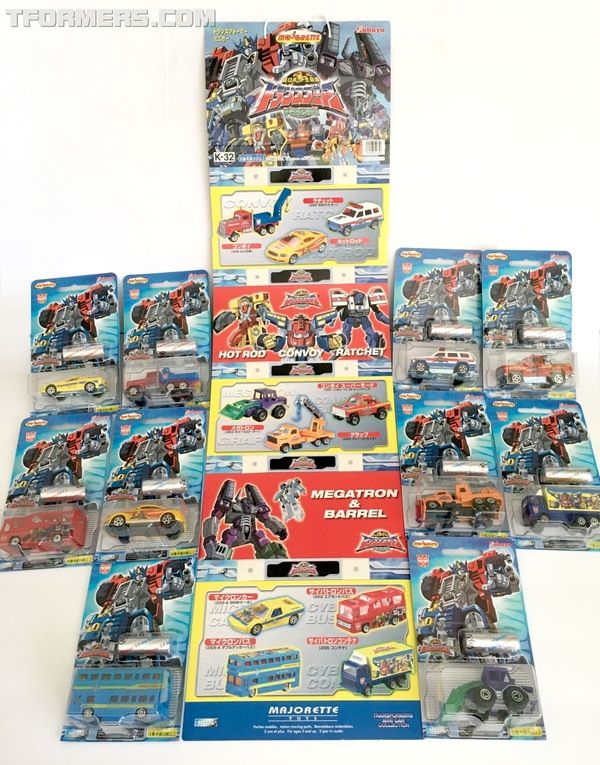 However, well before that in 2003, the Japanese candy toy company Kabaya teamed up with Majorette of France to produce the Transformers Mini Car Collection of die-cast Matchbox style cars for the Micron Legends series. The toys were packed on similar style Matchbox J-Cards that all featured an image of the Micron Legends (Densetsu) Convoy with the word CONVOY behind him, regardless of the car inside, with a roll of tart candies packed in.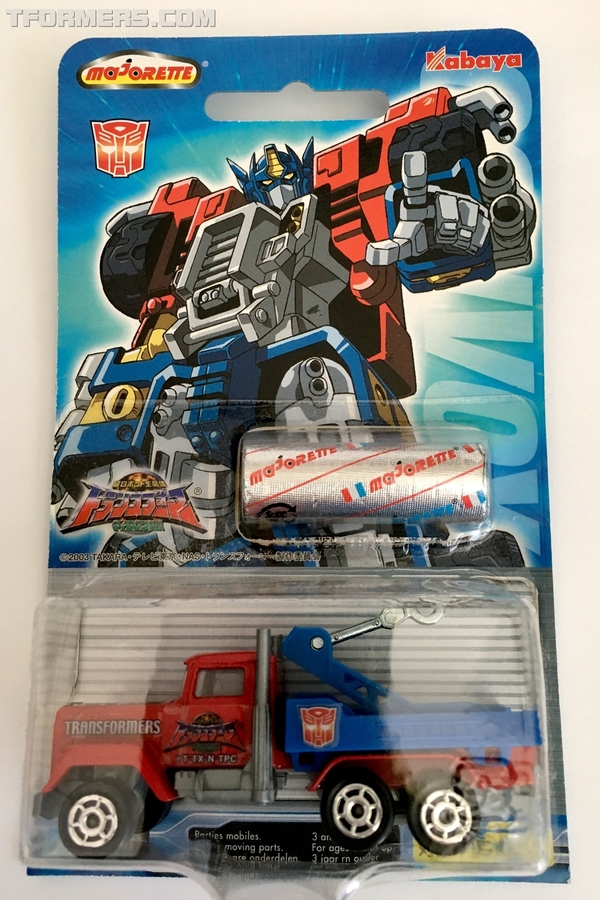 Of the ten cars, just a handful were made for the most popular characters in the series. These include Convoy (Optimus Prime), Megatron, Grap (Smokescreen), Ratchet (Red Alert), and Hotrod (Hot Shot). The Convoy SUV red pick-up/4x4 shows a pic of Prime on the hood, for a second Prime character vehicle. The other four are more general with the yellow Micron Car having a general Mini-con theme. The Micron Bus, Cyb Bus and the Cyb Con truck have various Micron Legends decorations.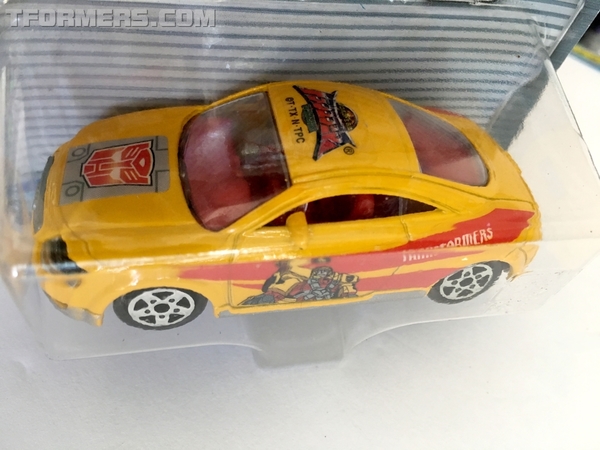 I called these Matchbox style because they do not have the low-profile look that is a signature of Hotwheels, as was copied in the G2 Go-Bots designs - Compared with the real-life proportions captured in Matchbox's toys. These molds are obviously existing vehicles from the Majorette catalog - Which might explain some of the European looking vehicles. The cars have been dressed-up as best possible using only colors and stickers with the Hotrod and Ratchet cars coming closest to their cartoon models. Still, I rather like the Convoy tow-truck and the Megatron scooper in their show colors.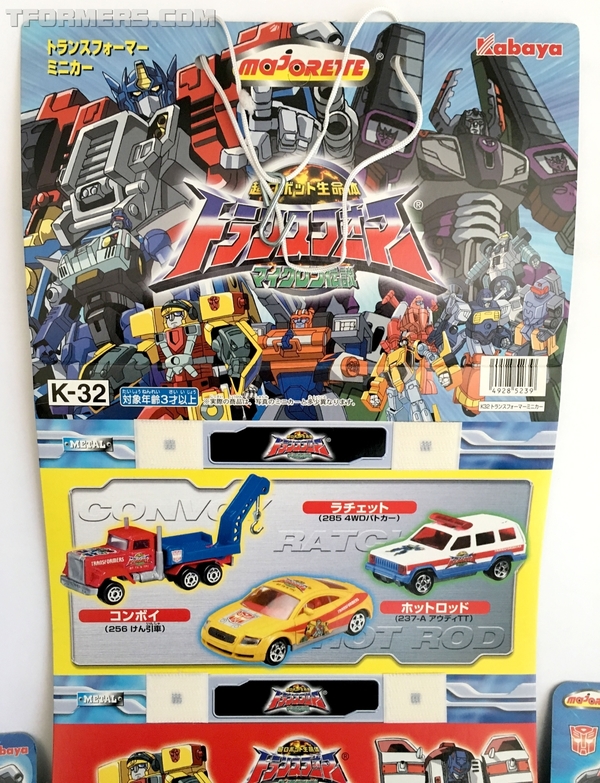 What is extra special about this series is they were sold with a fancy display card to hang on the wall. Out of the box, mine had a nylon string with hook at the top ready for hanging. Each of the ten cars has a small piece of velcro attached to stick the individual card backs onto the larger display card. My set ordered from Hobby Link Japan came in a nice Kabaya box made just for keeping the display card with ten cars attached.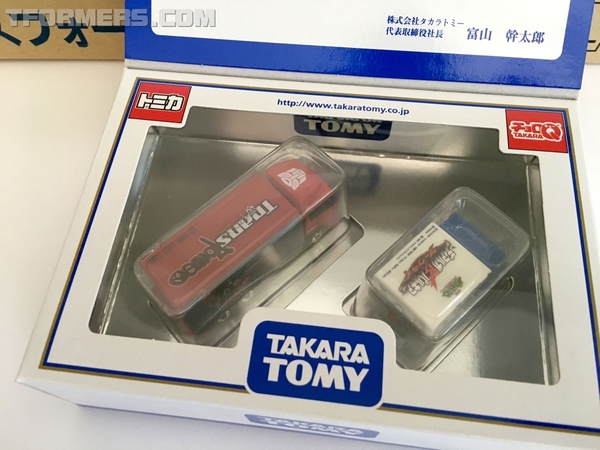 Speaking of special packaging, I have included a few shots of the Takara Tomy 2007 Investors Exclusive set that featured another Majorette die-cast vehicle decorated to celebrate the Transformers Movie (2007).