If you're feeling a bit of Deja Vu, it was only a year ago that Takara TOMY were offering up the MP-10 Gold Lagoon Optimus Prime and other figures commemorating the classic Generation 1 Cartoon, Episode 40, where Beachcomber discovers
The Golden Lagoon
just before mayhem over who will control the gold takes over.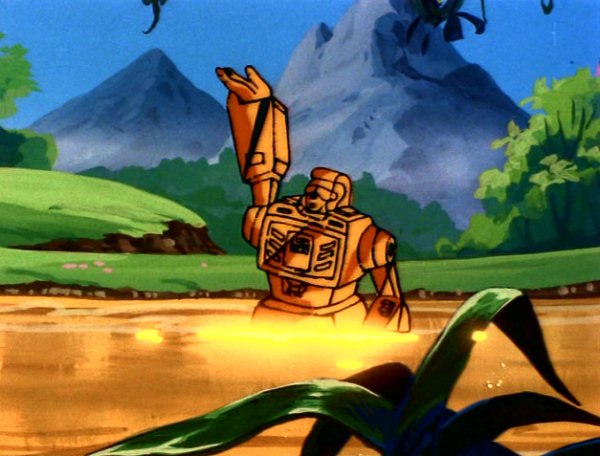 Beachcomber in the Golden Lagoon from Transformers G1 cartoon
There's gold in them thar hills, as the Third Party contingent are making their way to these shiny repaints after doing every other color and theme version they can think of. If bling is your thing, Magic Square and Newage Toys have a few things in the Legends scale of interest including the Magic Square MS-B18G Light of Justice not Optimus Prime, Newage H15G Lucifer not Starscream, and the Newage NA-H9G Agamenmnon Gold Version not Megatron. Check out the images below and be sure to hit the Transformers Shopping Links below to find yours now.