Today we are taking a look at the Transformers 3D Figural Bag Clips thanks to Monogram who sent a set for us to do this full unboxing and review. These blind packs released in September feature 2.5-inch non-transforming figure characters contain any one of 11 different Transformers characters from 9 regular and 2 chase variants, including the following: Optimus Prime, Wheellack, Windbiade, Bumblebee, Grimlock, Megatron, Starscream, Soundwave, Shockwave, Chase Grimlock robot mode, and Chase Barricade.
Sold in classic counter-displays, the foil-packed figures have no markings or hidden stamps that I could find to identify the figure inside before it was open. Furthermore, the figures themselves are wraped in a cardboard sleeve to prevent the detection of the figure by its feel.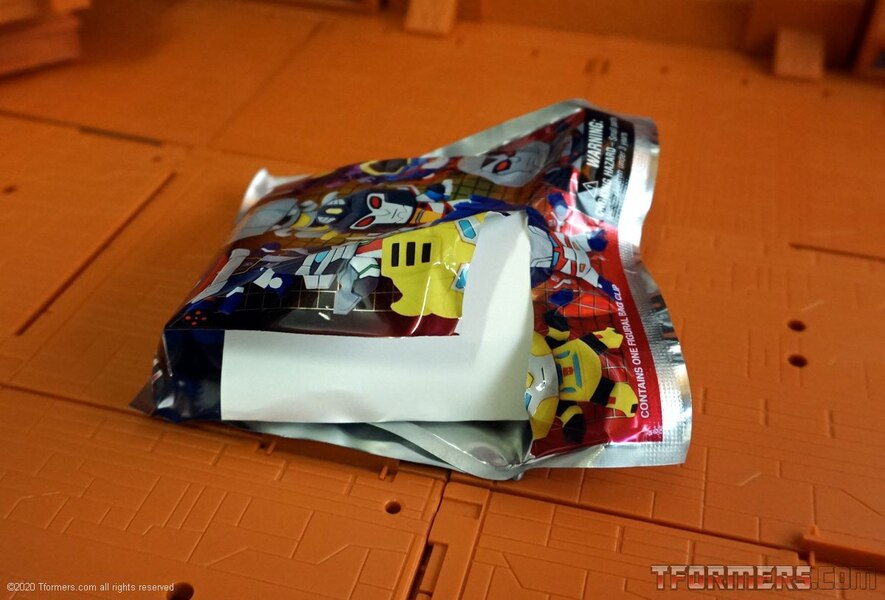 Out of the package, what may look like a gumball machine prize, is actually a fairly solid piece of highly detailed rubberized plastic. While the super-deformed hanging figures don't transform or have any articulation, or ability to stand on their own. They are exceptionally well designed with many different colored plastics layered together that capture each Transformers character's personality perfectly. These feel good in the hand with a sturdy clip attached, they should resist falling off or breaking easily thanks to the flexible plastic used.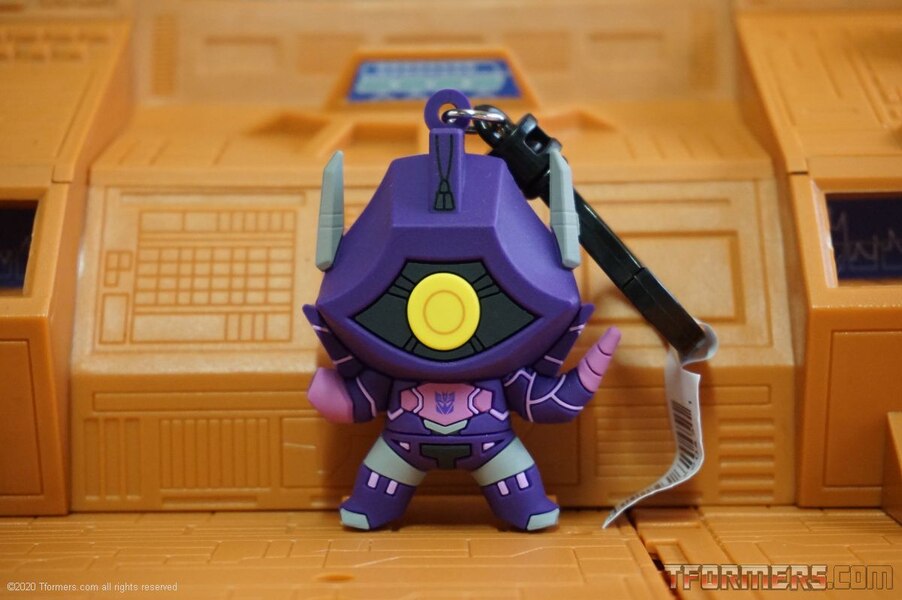 I found all of the different characters quite charming and would have to name Shockwave, Optimus Prime, Alt Mode Grimlock, and Starscream as my favorites from the set, but they are all quite attractive. It is worth noting that I found only one each of the chase Grimlock and Barricade figures in the case, and what I think is 2 full sets of the 9 regulars, so you'll probably need to buy a bunch of them or even a full box to collect all 11.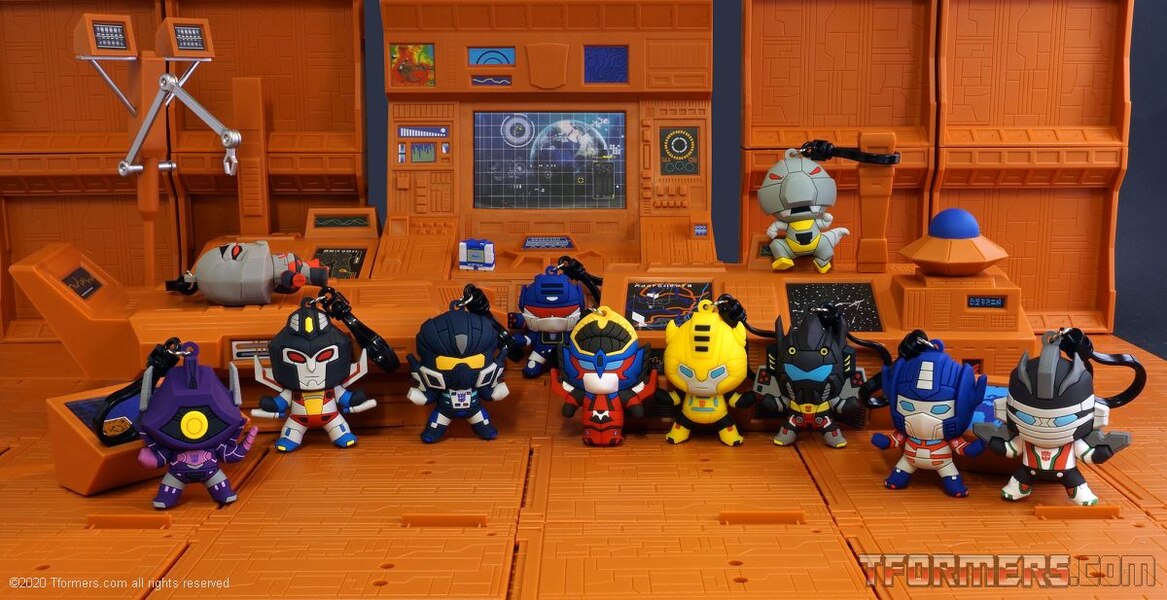 The Transformers 3D Figural Bag Clips are available now from retailers and online from
Amazon.com, may your favorite figure(s) find you! Read on to see our full gallery showcasing all of the figures from the Monogram Transformers 3D Figural Bag Clips set.