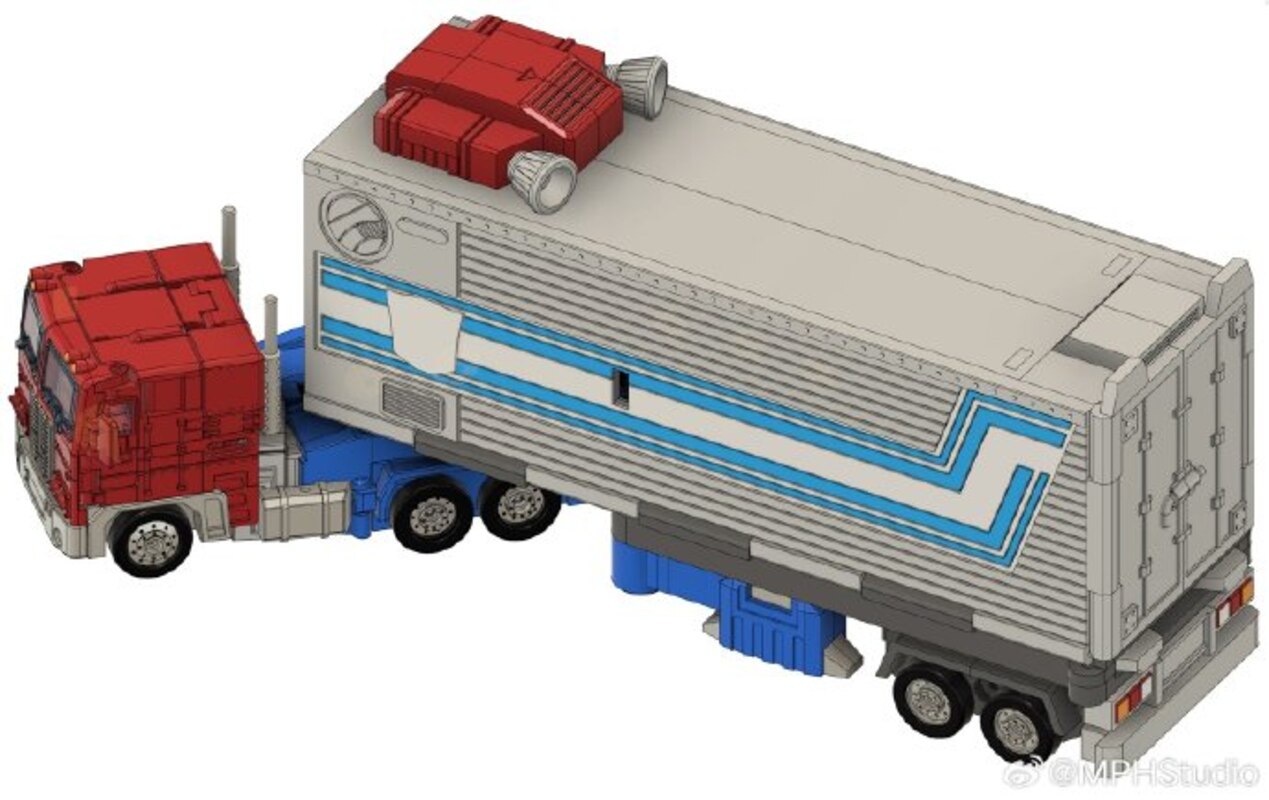 MPH Studio updates with news on their 1/100 MPH-S04 Trailer set. The new color render images show the unofficial legends scale G1 trailer with a Roller accessory. This is somehwat reimagined with a Jetpack the Roller figure combing with the back wheels in a new way.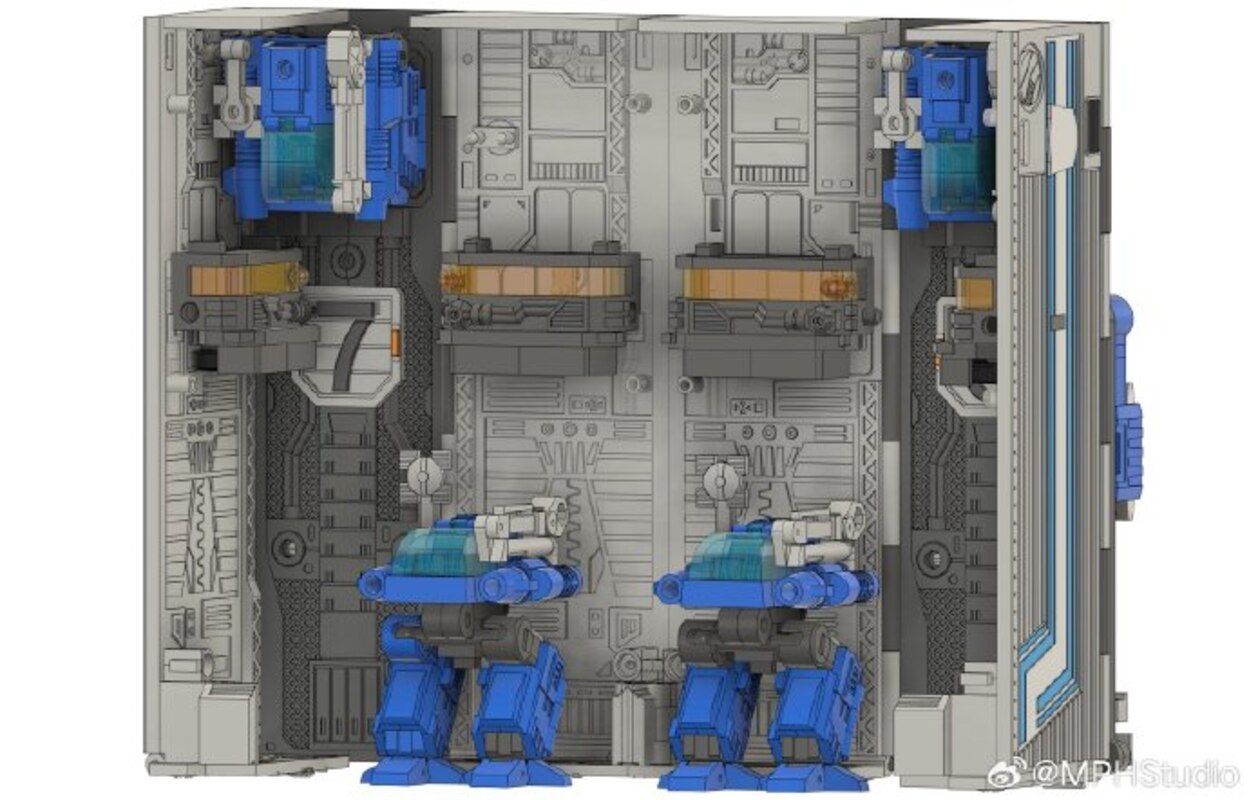 The trailer is reported to be 12.8 cm / 5 inches long, has removable sides, with the option to connect with other trailers to form an extended repair bay / base modes. The project is scheduled for release in late 2023 with a price that is TBA. See the translated update from MPH Studio with images below.
Autumn is refreshing, the MPH-S04 1/100 commander's compartment is finally completed~It is expected to be released at the end of the year. The size of the carriage is 12.8cmx4.1cmx4.2cm, and it comes with two characters: deformable steel ball (human figure height 5.5cm) and deformable pathfinder (human figure height 4.5cm). The compartments can carry all weapon accessories, and single or multiple compartments can be combined into a storage compartment. Each compartment has an independent magnetic number plate (number random). Steel balls, pathfinding, and carriages can be combined arbitrarily, and there are so many ways to play! In the future, we will bring more interesting products to players and friends, thank you for your attention and support!