The weekend is here and that means time for another TransFormers Shelf Shot! The Transformers Beast Wars Mutant Soundwave figure was so popular. I had to do the whole set for BEAST WARS MONTH. These Characters were all new molds with the unique feature of having two beast modes including the following:
Soundwave - Bat / Alligator
Razor Claw - Raptor / Wolverine
Icebird - Owl / Polar Bear
Poison Bite - Scorpian / Barracuda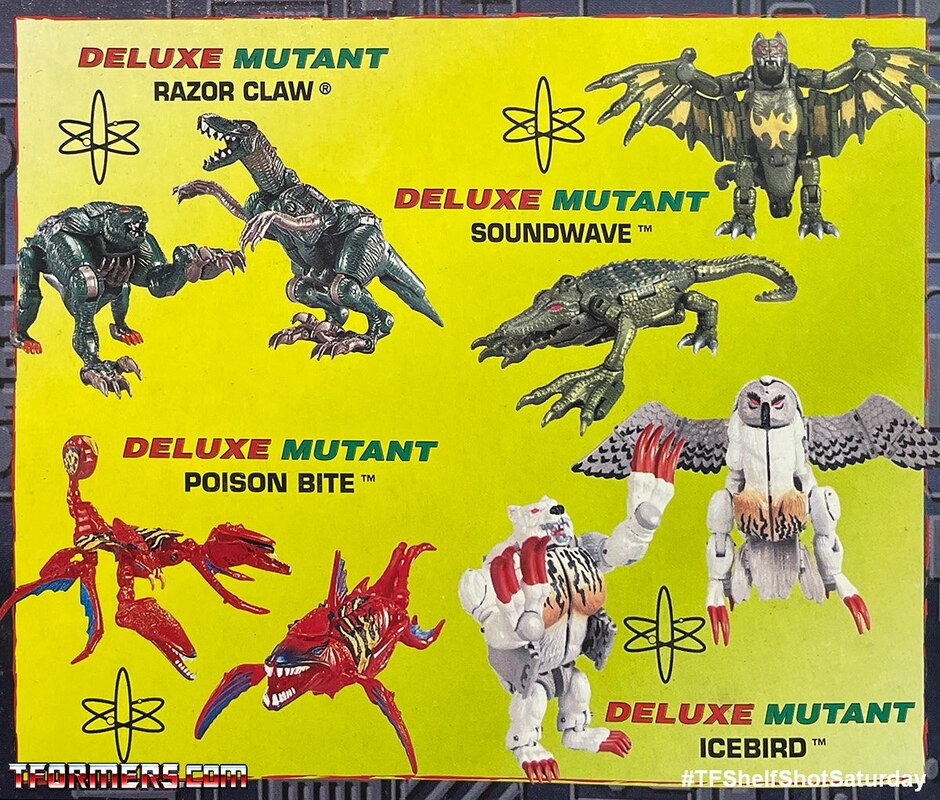 As the packaging reveals, the Mutants are the outcome of one of Megatron's experiments gone wrong. His scheme of shutting down Fuzors by giving them two beast modes resulted in a potent new faction with extrasensory powers known as the Mutant Beast Wars!
The evil Megatron has developed an experimental anti-conversion virus with which he plans to win the Beast Wars! This toxin infects its host and prevents the ability to change into robot mode eventually causing permanent shutdown. But something went wrong... when unleashed on several Fuzors, it caused a reconfiguration of their conversion abilities, trapping their robot modes inside two different beast modes. Now, bewildered by new and potent extrasensory powers plus the ability to change into 7C1 two ferocious animals, these Transformers join together to form a renegade band of warriors. This is... Mutant Beast Wars!

Share your Transformers Shelf Shot Saturday images with this tag - #TFShelfShotSaturday