A website by the name of icarhireinsurance.com has approached us with their in-depth financial and statistical analysis of the Transformers movie franchise, going over the numbers between 2007's Transformers and 2014's Transformers: Age of Extinction. Which side is more deadly, Autobots or Decepticons? Who does the most property damage? And is there a corollary between violence and critical success? Keep reading to find out!
Let's start with the most interesting set of statistics: The Decepticons cause most of the property damage, the majority of the estimated nine billion dollars incurred in the franchise - more than the real-world franchise has made to date, incidentally. So the real movies could not pay for their fictional selves if all this was real.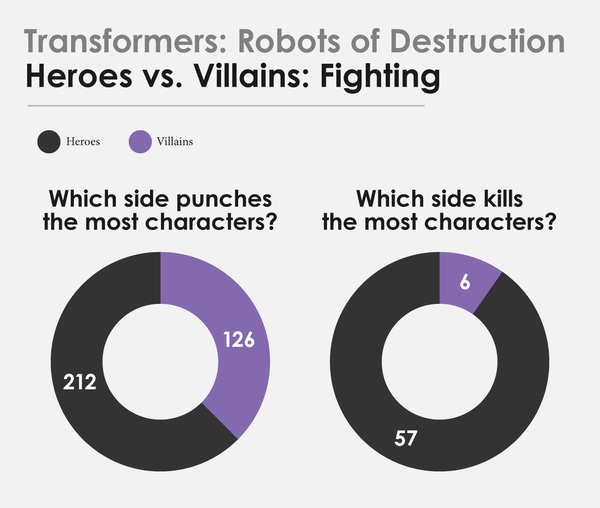 The Autobots, however, kill the most by far. That... that sure says something, doesn't it?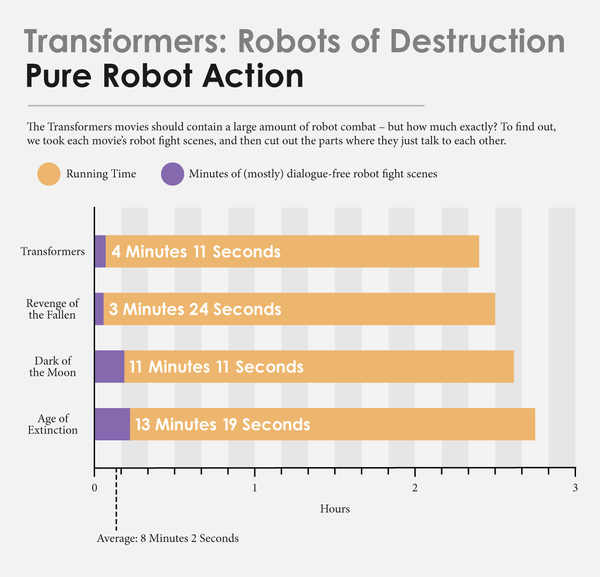 Interestingly, the films contain less pure, dialogue-free robot fighting action than you might think. Extinction has the most, with only 13 minutes and 19 seconds out of its runtime. Wow!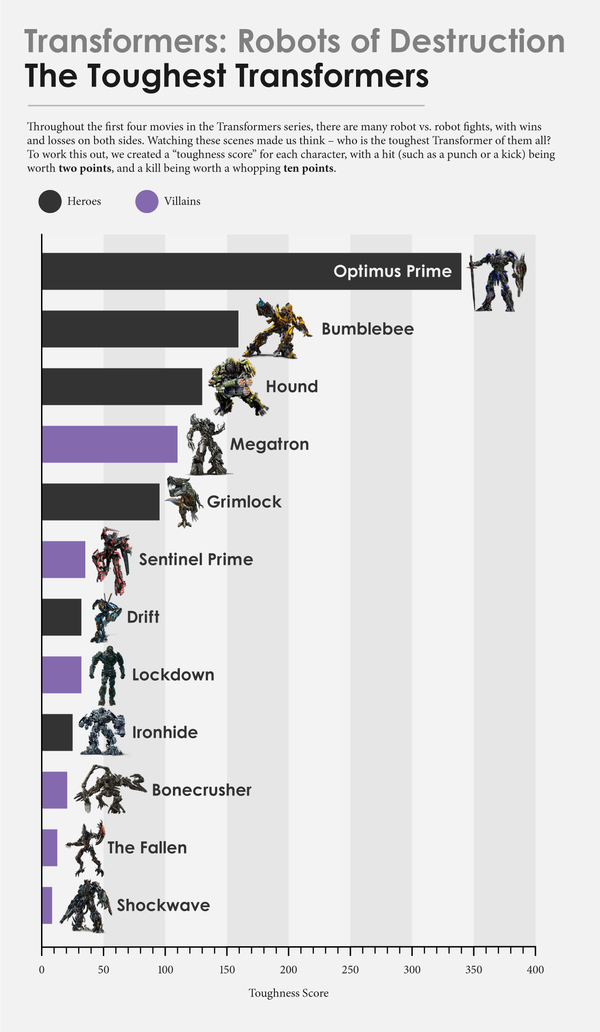 Unsurprisingly, on a "toughness" scale that counts violence and kills, Optimus Prime is king of them all. He probably won on his kill count alone, really. There's also a chart in the gallery breaking down the violence committed by the Transformers by vehicle, superficial and serious property damage, and other.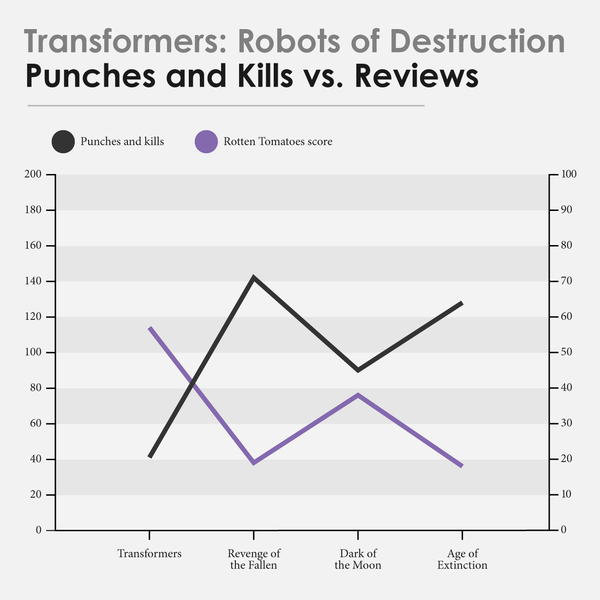 But perhaps the most startling discovery is that there appears to be a correlation between the amount of violence in the films and their critical reception on a statistical level, with the first film and Dark of the Moon being less violent in terms of punches and kills by volume and also the best-reviewed films of the franchise. I'd argue that Dark of the Moon's violence was more intense, if not numerically superior, so maybe critics favor specific acts of violence over mass murder.
What does any of this mean? Not much, but it's a different approach to take with analysis of the Transformers franchise. It'll be interesting to see how Transformers: The Last Knight affects these findings!