With less than three weeks to go until Toy Fair, RAC and ExVee have been thinking about what we could see there. So, in the first of three articles going from most to least likely to be shown, we'll look at things we hope to be covering the weekend of the 18th of February. Keep reading to see our picks!
5. Robots In Disguise Warrior Class Bludgeon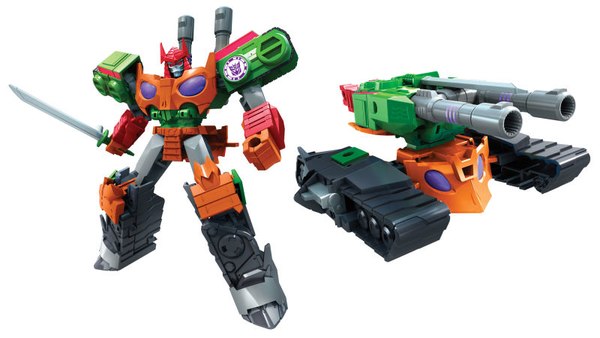 We all know he's coming. We've seen the renders and we've seen Blastwave, the new Autobot "prepaint" in the Combiner Force line. But we've not seen a real toy of RID Bludgeon yet, and we're very much looking forward to it. Based off his G1 Pretender shell with influences from the
Revenge Of The Fallen
Voyager-class toy, Bludgeon is shaping up to be one of the best-looking versions of the character from any universe.
4. Titans Return Wave Four
We've had this wave start to filter out overseas (ExVee's got the Deluxes!), and even seen a Hasbro-sanctioned review from superfan Ben Yee in the final issue of the Transformers Collector's Club newsletter, but Titans Return Wave 4 hasn't even been solicited with any domestic sellers as of this writing. With less than three weeks left to Toy Fair, it stands to reason it will be fully covered there. Pretty much everything in the wave is known, but there's still a few parts that we could stand more and better looks at before it launches.
3. The Robots In Disguise Large Combiners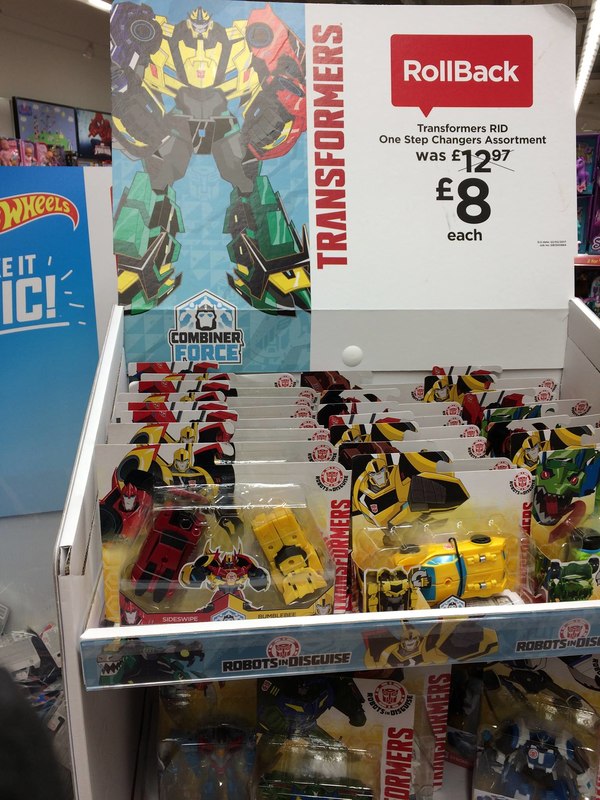 They've been featured in ads overseas, but so far we haven't seen the actual large-scale combiners that Robots In Disguise has in store for us. Looking to be four part figures with one figure forming the legs, one for each arm, and one the body, we've got Team Bee squaring off with what looks very much to be the RID version of Menasor. We want to see more of that!
2. More of Titans Return Titan Class Trypticon
So far, we've seen a leg.
One grayscale leg.
It's hoped that we'll at least see an entire grayscale body this time through. Might we get as far as color? We'll see, but I have reason to doubt that we'll see a production-quality version this early (see tomorrow's Toy Fair article for more thoughts on that). But we can't imagine that Trypticon won't be represented in some way.
1. Transformers: The Last Knight Product Line, Premier Edition And Otherwise.
For one thing, I'm increasingly certain the Premier Edition is the name for the entire Generations-style line and I want to find out if I'm right. But regardless, we'll get more details on that at Toy Fair along with more - we imagine
much
more - of Transformers: The Last Knight. What will the rest of the line look like? What characters will we get? There's a lot of questions left to answer about the toyline for the fifth live-action Transformers movie. We've ranked this at the top because, while Generations and RID might both excite us more on a personal level,
The Last Knight
is where we're most likely to get surprises. And we love surprises at Toy Fair!