For the last of our three-part Toy Fair predictions series, RAC goes into the most far-fetched of his picks: the stuff we have no real indication of happening. It's thing's we'd like to see, things that could conceivably happen... but at the moment there's nothing to indicate that they'll happen now - if at all! Click through to go daydreaming about Toy Fair with us.

5.The Last Few Autobot Mini-Cars As Titans Return Legends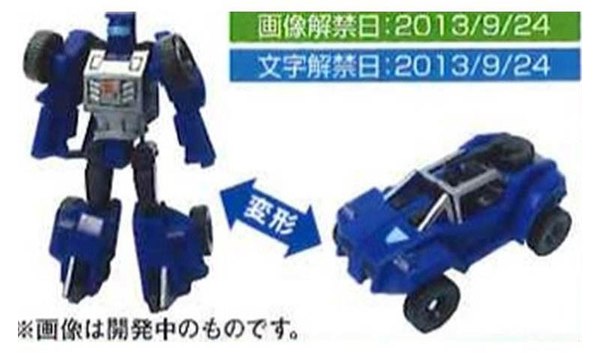 Seaspray, Beachcomber, Hubcap. Those are the last figures from the entire Autobot Mini-Cars/Mini-Vehicles line not represented in the modern Legends scale in any way. Which also makes them some of the last holdouts from early G1,
period.
You could also make an argument that we're due a Cliffjumper to go with Bumblebee, or that Huffer, Pipes, and Warpath could all stand molds of their own as opposed to not-quite-there reuses from the intermediate Legends scale. But those three - particularly Hubcap, who has not had a toy since G2 - are the big holdouts to having a full set of those guys on your shelf.
What about Outback? We haven't forgot him - it's just that with a Brawn mold soon to be available, it makes him an order of likelihood more plausible to see at Toy Fair.
4. Titans Return Rodimus Prime
There hasn't been any indication from Hasbro that such a figure is coming... but he's one of the
very
few 1986/
Transformers: The Movie
characters to not get himself a new toy in Titans Return. Kind of a big omission, isn't it? It could well be that he's being held back for the next toyline - the name fits, after all - but either way, we need a new rendition of the grownup version of Hot Rod. My personal pick for size class would be Voyager, though a Leader with a removable trailer like the original toy's would be lovely too.
3. Titans Return Voyager Springer & Sandstorm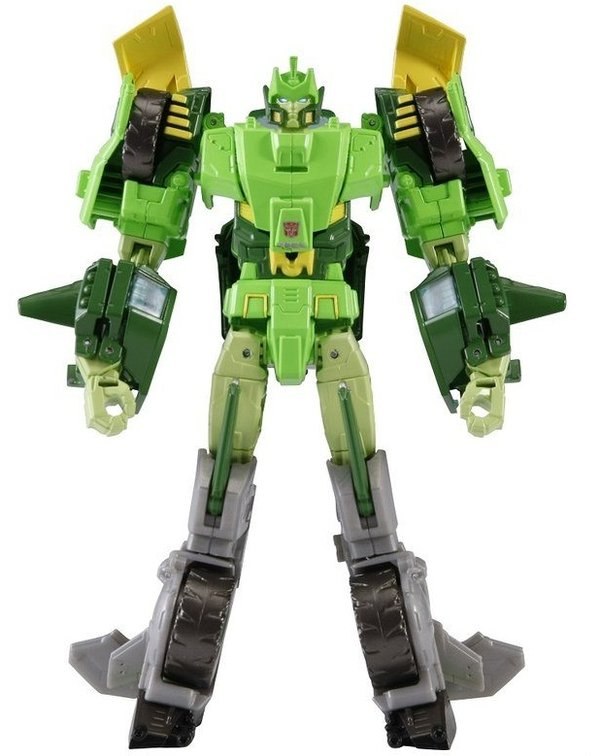 Speaking of
Transformers: The Movie
! Springer is the other rather notable omission from the movie roster that we haven't seen yet in the Prime Wars trilogy. Now, we have a pretty nice Springer from Generations 2013, it's true - but he's based on
Last Stand of the Wreckers,
very much not in a G1 vein, and for the most part, the current Hasbro design team seems really fond of doing TFTM characters that are as true to their G1 selves as possible. Could they pull a Springer
and
a Sandstorm from the same mold family that both resembled their original toys? It'd be interesting to see!
2. Leader Class Thunderwing
ExVee and I have differing thoughts on this. My thought is that, since Thunderwing and Black Shadow shared a basic mold in G1, that Thunderwing could well be part of the Titans Return Overlord/Sky Shadow mold family. ExVee believes that we'll see him later on, most likely in a body inspired by the super-toyetic IDW design created by Don Figueroa. It could go either way, frankly - I'm basing my guess on the G1-accurate leanings of the current design team like I mentioned in the previous entry. Either way, they've made use of Thunderwing in the current fan vote campaign, so we'll see...
1. Power Of The Primes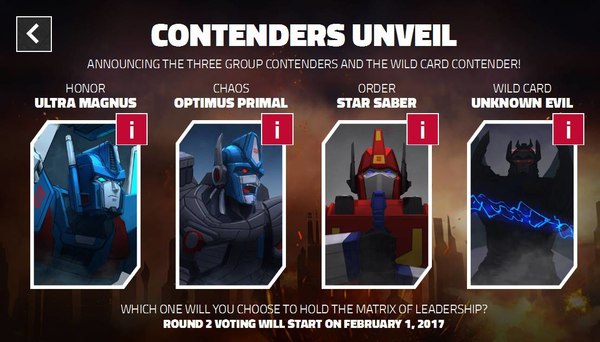 Don't get me wrong: we'd love to see a preview of Power Of The Primes at Toy Fair above and beyond the announcement of the results of the fan vote. But, with Titans Return likely being at its midpoint and RID having a solid line just starting in
Combiner Force
and
Transformers: The Last Knight
to promote... it's just too soon. With as busy a year as Transformers is looking to have, I'm almost thinking that Comic-Con will be too early for it. I hope we don't have to wait for HasCon to see anything - but then again, if that means an extra wave or two of Titans Return gets made before Power of the Primes takes over, I think that in the end I'd be okay with that.