Various sources on Twitter have pointed out an interesting discrepancy between the CGI renders of Deluxe Cutthroat sent out by Hasbro's PR, and the on-site sample shown at New York Comic Con 2017. The render's head is square, and far more accurate to the G1 design. But the head shown is a pretty good match for Pretender Monster Wildfly, a component of Monstructor! Keep reading to see. The render of Deluxe Cutthroat: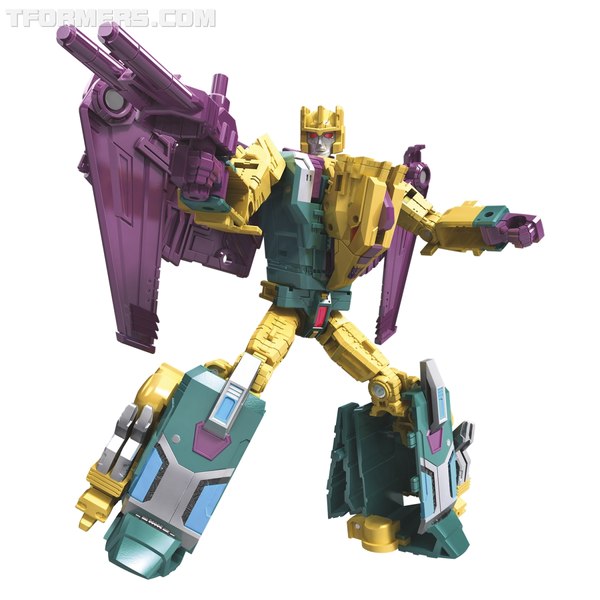 The display figure: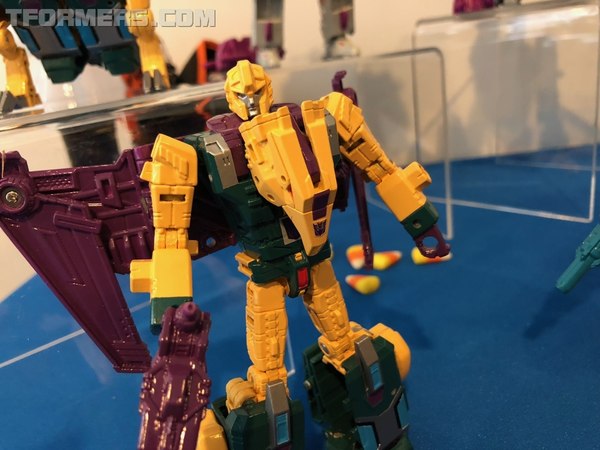 And for reference,
TFU.INFO
's stock photo of G1 Wildfly:
If this headsculpt does presage a set of Generations Pretender Monsters, it seems likely that sixth member will be omitted as with Liokaiser, or implemented as a Legends class figure. As it is, with all four waves for 2018 currently known, the earliest we could reasonably expect to see Monstructor would be in Wave 5 of Power of the Primes, which will likely be 2019 Wave 1. Going to be a long wait...