Jalaguy @Jalaguy on Twitter has shared something very rare that reveals a very odd bit of Transformers history. Back in the 80s OJ Simpson did a commercial for Pioneer's fried chicken that also included a coupon for Universal Studio's tours that just happened to feature a brief shot at 0:18 of the "Transformers Base Camp" showing actors dressed up as the characters Thundercracker and Jazz.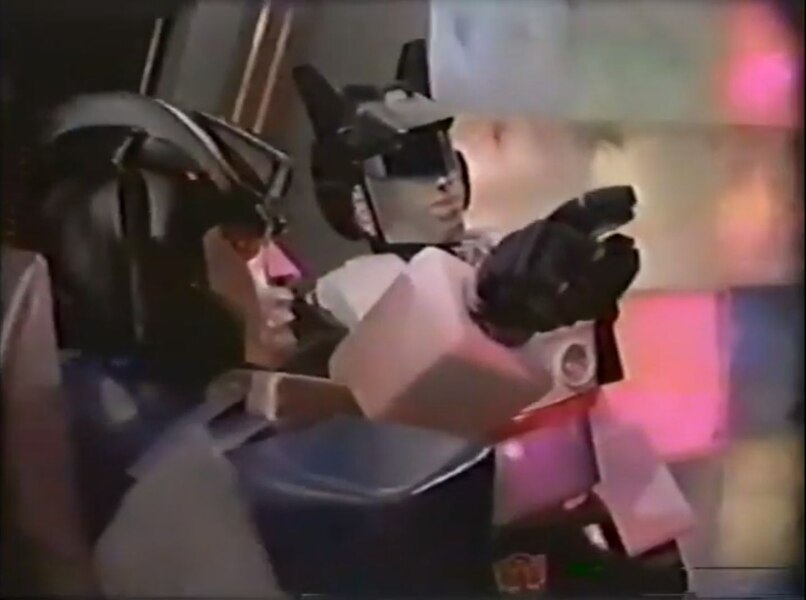 Amazingly enough, after all these years the people at Tales of Adventure, a comic shop in Coopersburg, Pennsylvania managed to obtain the original Jazz and Thundercracker costumes and share images of them with the public. We can see the many parts that made up these costumes using a mix of soft clothing and hard-shells that strapped on over them. Additionally, we can also see some hidden battery-powered electronics that likely processed a microphone in the helmet to sound like a robot's voice. Read on to see the original OJ Simpson commercial, notes from Jalaguy, and the costume images for more information on the amazing artifacts.
Holy crap! Somebody in the @tfwiki Discord has posted photos of the original TF costumes used in several G1 commercials and things! Apparently acquired from Sunbow Prod.'s inventory, and now found in a closed warehouse by Tales of Adventure, a comic shop in Coopersburg, PA.
...
Here's the other photos that toamichael posted.