Omega Supreme, Siege's Titan class figure, is right around the corner. With retailers getting ready to receive this year's giant, it's time for the high quality stock images to start being distributed. Dorksidetoys has shared a batch of these high-res product photos, and damn if they're not doing their job and making this huge, expensive thing look fantastic!
In isolation, you almost might not even realize how big the robot is supposed to be, but the side by sides with the included Micromaster put it in almost hilarious perspective. And the rocket base mode is doing a good job of conveying scale such that it hardly needs the help of a point of comparison. Worth noting, one image indicates the height of the robot at 24 inches. That's technically true as shown, where the indicator goes to the top of the track-wings. The head height will be a bit less, but it is known to still be taller than Combiner Wars Devastator: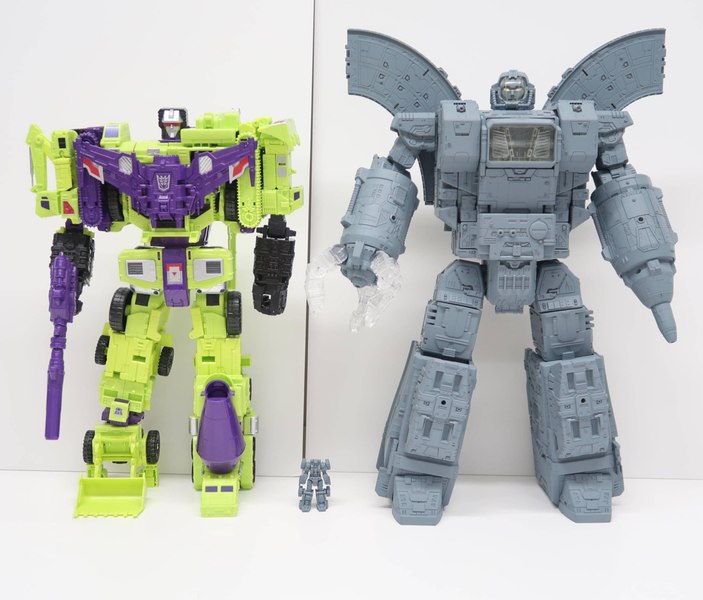 From "Is Titan Class Omega Supreme Bigger Than Devastator? The Definitive Answer In Part 2 of Hasbro Pulse Interview"
Omega Supreme is expected to hit online retail as early as the middle of August. In the US at least, online is going to be the only way to go for this one now that Toys R Us is no more - unless you're lucky enough to be able to score one through a local comic or specialty shop that decides to take a chance with it.